 If you're finally bored of your plain Ugg-style slippers, you might be interested in this funky pair.
I have no idea where Penneys got the inspiration for these slippers. They sorta came from nowhere - but boy, am I glad they exist. Last year, I wrote about the Penneys slippers that are the prototype, if you will. They are clearly inspired by the Ugg slippers that are about ten times more expensive. I am on my third pair. I am not a flamboyant dresser, but I do appreciate a flash of sass in my dressing every now and then - and my eye was instantly drawn to the sequin rainbow upgrade.
They're only a fiver, which makes them even better, and they come in two designs. If you don't know which one to get, well, they're only a fiver! Get them both.
Style 1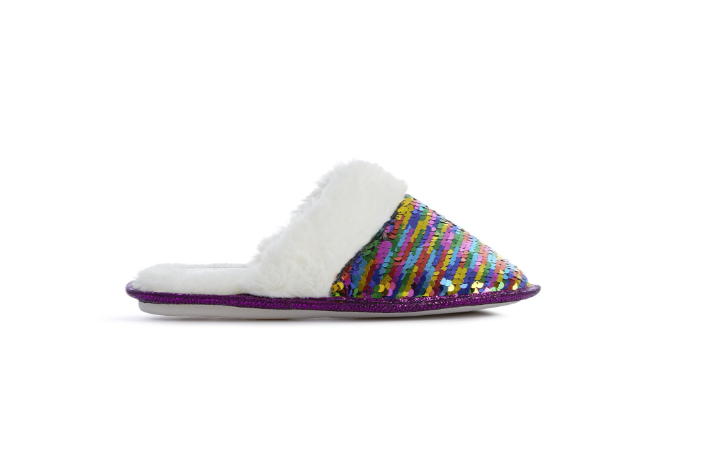 Sequin Mule Slipper €5
Guys, I can see myself bringing these to All Together Now. I am definitely bringing them with me on the hen party I'm going to soon. And all the weddings. (Do you bring slippers with you when you go away? I always do. Trust me - it's worth it.) If the weather is as dry for ATN this year as it was last, I will wear these as actual shoe alternatives.
Style 2
Advertised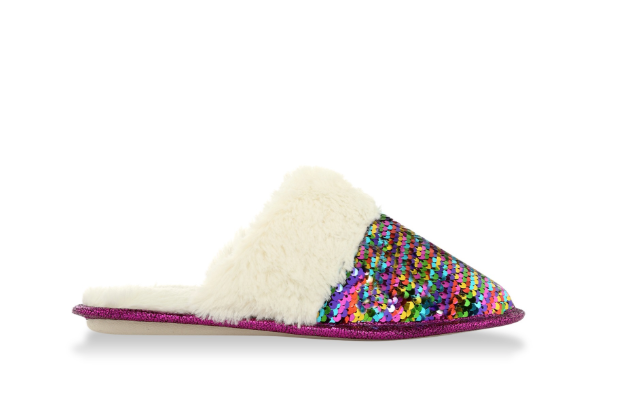 Sequin Fur Slipper €5
These are a little bit of cheer on an ordinary day. They're a burst of joy when it's too early in the morning to feel human. They're just cool, really. Probably the funkiest slippers in the world, right?
Penneys has some other good stuff in its PJ department at the moment. I particularly like this night dress and matching robe. It also comes in cami top form and as a pyjama shirt.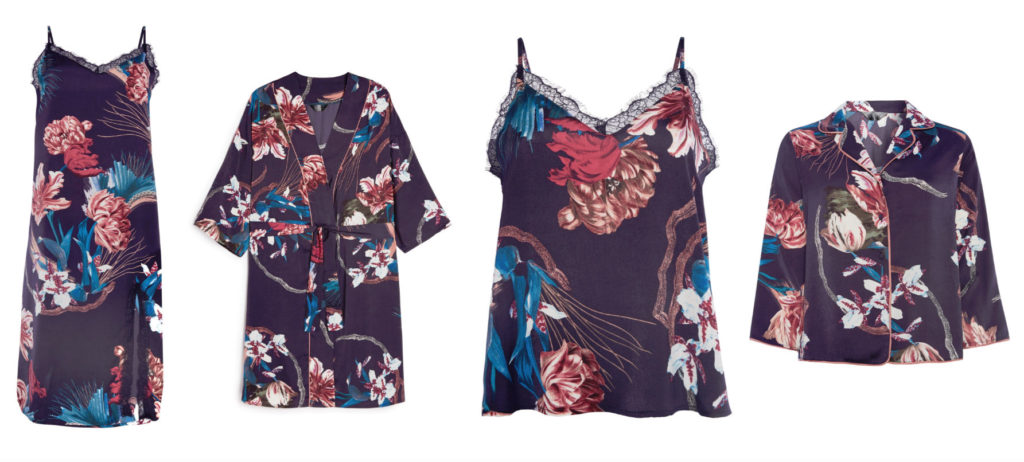 Floral Satin Long Chemise €12 / Floral Satin Robe €14 / Floral Satin Cami €6 /
Floral Satin Button Down €10
Advertised
Do you buy your sleepwear from Penneys?