 These €5 slippers from Penneys are the best thing to stick in a grown-up's stocking.
When these €5 slippers from Penneys first arrived in stores last year, I bought a pair immediately. I'd always liked that Scandinavian cosy style - and they reminded me of the UGG slippers a lot of my friends had. But the Penneys slippers are superior for a number of reasons. (Although, we will say that the UGG slippers might just be made from slightly better quality materials and they may last a smidge longer.)
The number one better thing about the Penneys slippers is the price, obvs. At €5, how could you not buy them, seriously? They are also so comfy and cosy and they have that look about them. In the past, they may have been considered old-fashioned, or something your grandad might wear; now, they are sophisticated and cool. You could imagine Jennifer Aniston wearing them, just say. And they'd go great with those Dunnes PJs we bought in three styles.
Penneys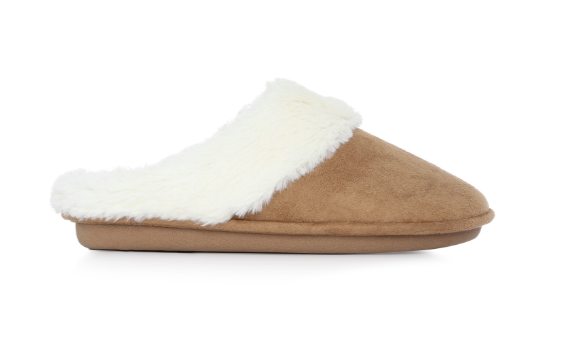 Tan Suede Mule Slippers €5
That time last year when I bought them, I regretted not buying a second pair. But, given their justified popularity, they came back! So I bought three. I will keep two for myself to replace them as they wear down. I wear them every day, so they do wear down. But, I will be giving a pair as a 'mini' present, as part of a package. They're not exactly compact, but the price certainly says Kris Kindle or stocking filler, right?
Advertised
If you want to give a more substantial present but you want it to be slippers - because they're a brilliant gift, I don't care what anyone says, you could give the UGG counterparts. They're €100 more than the Penneys version, but given the price and quality of ingredients, they will probably last a lot longer, so they're a proper investment.
UGG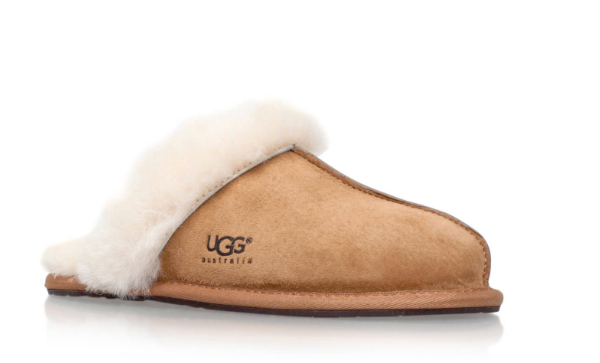 Advertised
Would you give slippers as a Christmas present? Do you think the Penneys slippers would look good in a stocking?