 The boring basic is a wardrobe essential once more
Ten years ago, the ballet flat became a thing. How could we not embrace it? It was flat, for one, and gave our feet a break from the torture we'd been putting them through. It was inspired by real life ballerinas who, as we all know, are the most elegant, delicate but super strong humans on the planet. Now we could be just like them!
And then, Kate Moss stopped wearing the ballet flat, and it was catapulted into basic bitch territory. You can't compare it to the skinny jean, which has held its own even after the masses descended on it; no, the ballet flat was dead to us.
Except that Prada had a Lazarus moment and included the ballet flat 2.0 in the Miu Miu SS16 collection. You know them; they were the same pretty pink classics but with a leather strap and gingham ribbon twist.
The high street came at it with guns blazing, Zara leading the pack as usual.
They had almost identical versions last season, but these black beauties are in stock now.
Advertised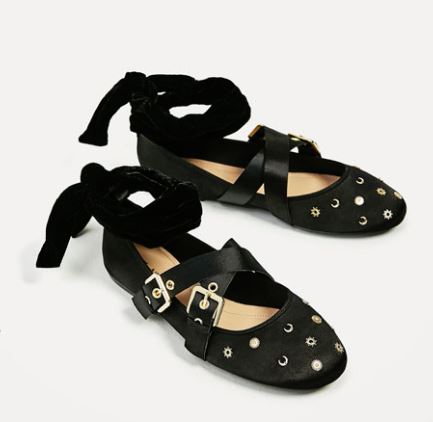 And these ones are on sale for €7.99! (In a size 2, ahem.).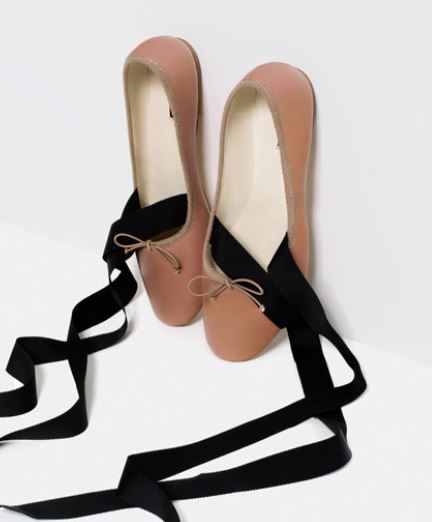 In case you thought the trend might already have lost another one of its lives, but no. Gucci featured ballet slippers (albeit with a little heel) adorned with pearls and diamonds in their AW17 show last month.
The point is, ballet flats are back but they're not basic anymore. Embellishment is the name, (dry weather is the game). Ribbons, straps and studs will punk up the traditionally pretty look. Wear with attitude.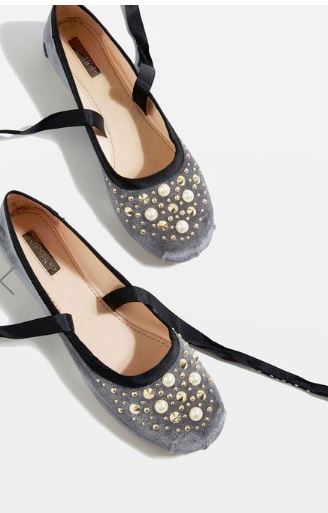 Advertised