 When I have a Summer party, it involves flip flops and maybe a cotton sundress.
When the Serpentine Gallery has a Summer party, it involves Gemma Arterton looking a futuristic flamenco dancer, Sharleen Spiteri in silk jammies and dressing gown, and Lady Victoria Hervey holding onto her crotch in case the aliens want to return to the mothership or something.
I don't know what is going on here. Except that she is clearly at the wrong event - I know exactly where she should have been.
Advertised
Cara and her eyebrows looked beautifully elegant,  Bradley and Suki (Bruki or Sukley?) looked smitten and Pharrell can't get the hat off his head. What's happening underneath it? That's what I want to know.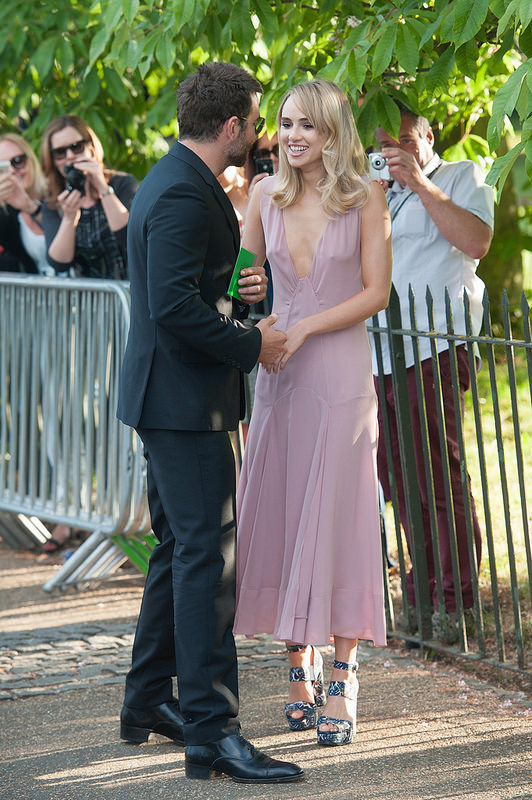 Lily Allen looks like she's changed ethnicity and Arizona Muse looks breathtakingly beautiful.
Check out the full gallery here and let us know the looks you loved!