 If you have any money left over from the Christmas Shop and were thinking of treating yourself, here's your chance to nab a Micheal Kors bag for less.
For many Irish women, a Micheal Kors bag is an important status symbol. In this country, it represents a young woman who has achieved some personal goals. They have a 'proper' job, they're living independently; they're an adult. The Micheal Kors bag carrier brings it with them on weekends away in a nice hotel with their boyfriend. They bring it as their carry-on on a trip to a European city with the girls. It's the first 'investment piece' a young woman may buy. When she carries it in the crook of her arm, we all know what it means.
However, the Michael Kors bag is still rather pricey. Even though you're an adult woman, you might not have that kind of money to spare. Life doesn't always happen the way we work out, and while some of your friends may be meeting for cocktails every Friday, you might be staying in with a bottle of wine from Centra and some beans and toast.
Now, I'm not saying you spend your ESB money on a Micheal Kors bag, even if it is on sale. But, if you think it's time you joined the MK club, here's the Jet Set Small Logo Tote, available in Brown Thomas at the moment for €150.
Micheal Kors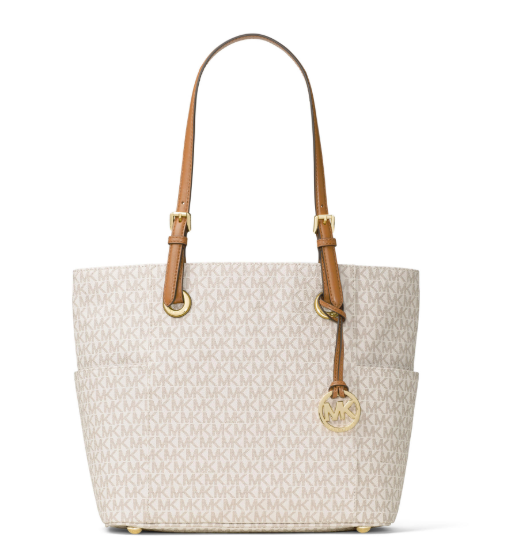 Micheal Kors Jet Set Small Logo Tote Cream Now €150 Was €250
Advertised
What I like about this model is that it's the classic Micheal Kors tote we all love, but the cream and logo combo gives it a Real Housewives in Aspen vibe. Can't you see yourself being one of those people who wears an all-white outfit with a fancy camel coat? This is the bag to go with it.
There are actually a good few Micheal Kors bags on sale at the moment. Here are two more we like that cost under €200.
This gold and shiny tote will save you €110.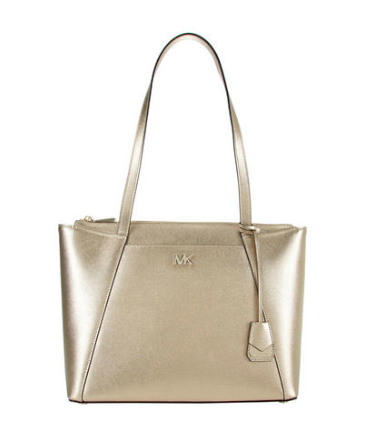 And if you're in the market for a good quality cross-body...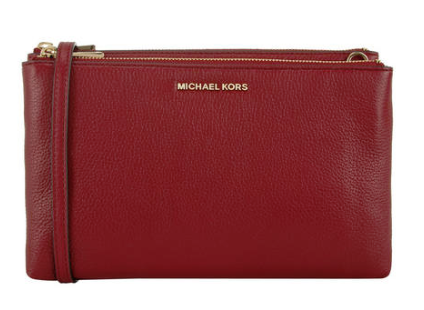 Advertised
Which one would you choose? Do you own a Micheal Kors bag? Would you ever buy one?