 Penneys is getting really good at jewellery. This ring from a set of three looks like the perfect engagement ring.
I'm not even joking. If I was getting engaged (again) I might leave pictures of this Penneys ring lying around so he'd get the message. Actually, I might just buy it and start wearing it on my ring finger. Choosing your engagement ring can be a difficult task, but not when you have a guide.
I'm always fascinated when I examine my friends' be-ringed hands, how all of them have different tastes and styles and how their ring looks more 'right' on their hand than others. When I was shopping for an engagement ring, I didn't realise that certain types of rings didn't suit my hand.  I wanted a big coloured rock, basically, but when I tried something I thought I'd like on, it didn't work.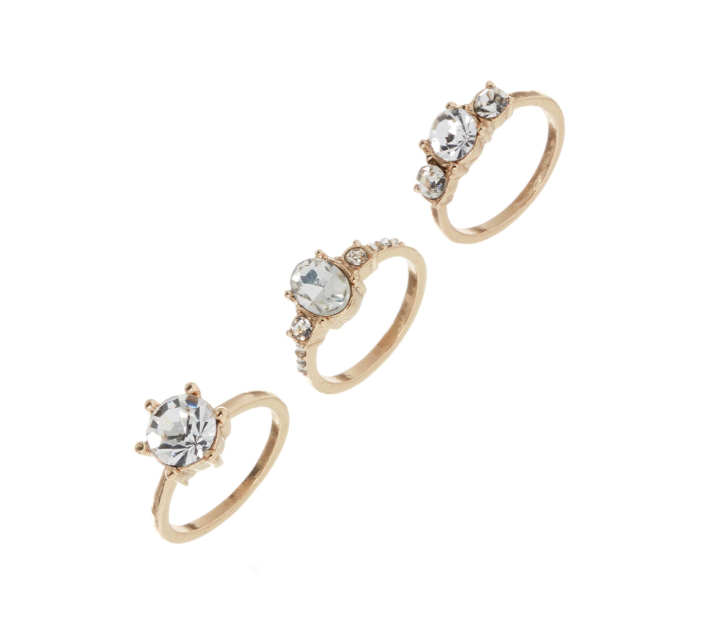 Gold 3PK Diamante Rings €3
Now, you don't have to go on sneaky solo shopping trips to Appelby's and Field's to figure out what suits you. You can take a trip to your local Penneys and buy a few packs of bling to try out. From the three above, I think the middle one is my favourite. Which one would you go for?
If you're on the lookout for a real engagement ring, let's have the sneakiest of peeks of what's available in stores right now.
Chupi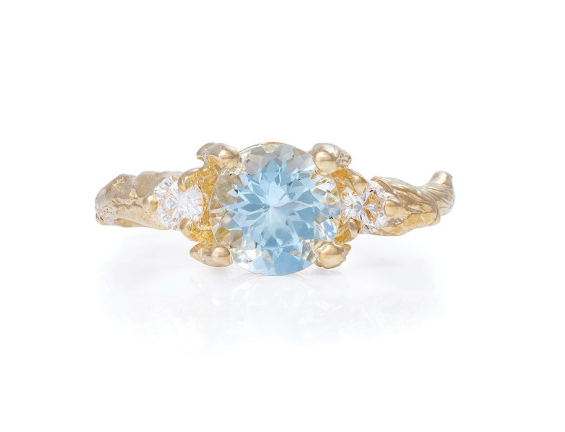 Solid Gold You Me & Magic Ring Aquamarine & Classic Diamond €2,779
Brereton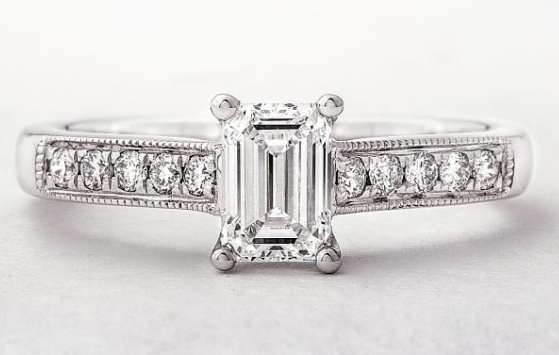 GIA Certified Emerald Cut Solitaire Diamond Ring, 0.70ct, White Gold €2,950
MoMuse
Advertised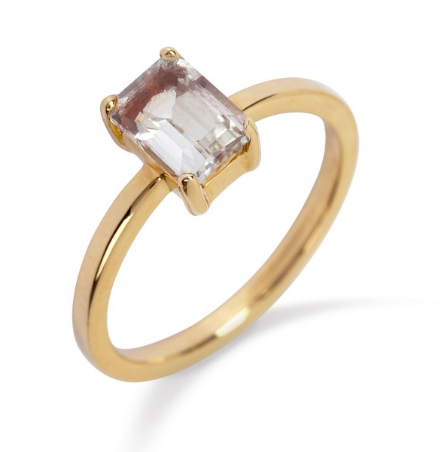 9kt Gold Ring with White Topaz €485
Fields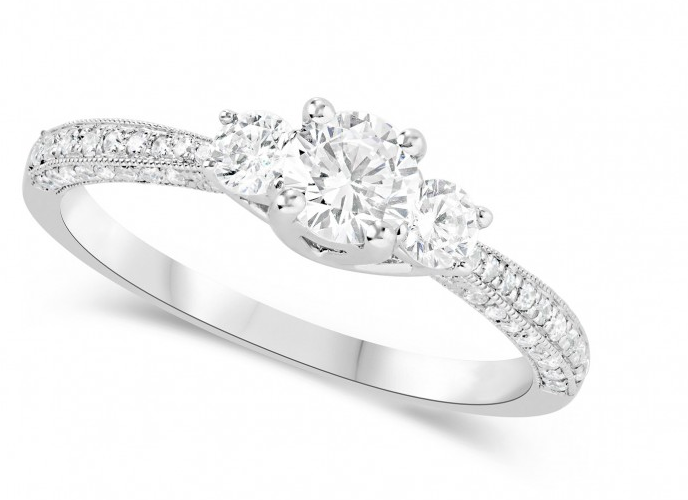 Kathy de Stafford's 18ct White Gold 0.75 Carat Diamond Round Trilogy Ring €2850
Weir & Sons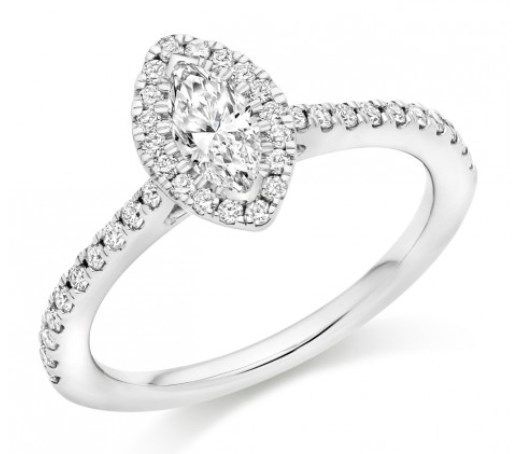 Platinum and Marquise Shape Halo Engagement Ring €2,220
Appleby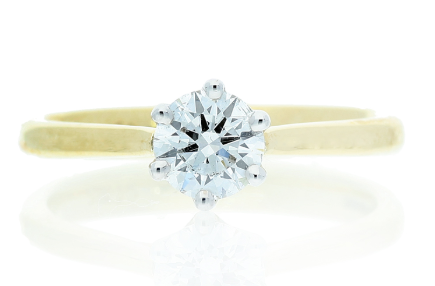 What would your dream engagement ring look like?
Advertised