 For this week's ways to wear I've chosen a summer wardrobe staple that has become super popular since the weather has improved slightly.
Florals are something we associate with summer, and specifically floral prints. If you want to get the look, then a jacket is the way to go and we've chosen our favourite one from the high street right now.
It's a bit of an investment, but it's not going to date and there are so many ways to style it.
 Celeb land has not been immune to the floral trend. I totally fell for Nicola Roberts' amazing floral print trench coat, especially when I noticed the stripe trousers under it. It's way more of a statement look but she can pull it off.
My fab friend Ashley James adores her florals and she wore this amazing floral skirt while we were at London Fashion Week. We got papped on the way out of a show, and honestly you can see how florals can lift a look (says the girl in monochrome standing beside her, so it must be true).
So let's show you how to get the look with this beauty of a short jacket from M&S that's €80 and available right now.   
Advertised
Ways to wear 1: Get casual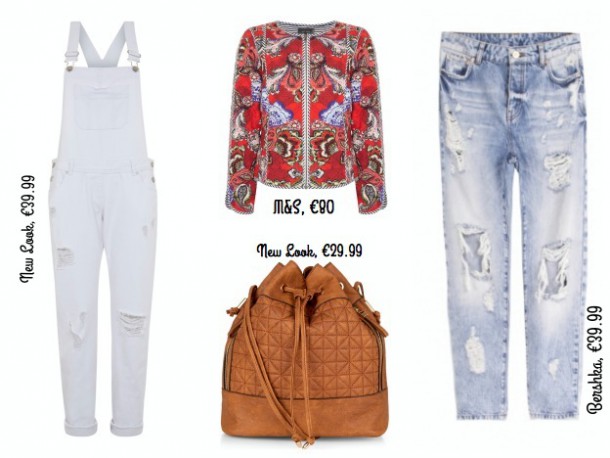 This is one of the most popular ways to style this look right now. You only have to look at Pinterest to see what an influence street style is this season. The ripped jean effect is back with a bang, and the contrast of the femininity of the jacket versus the edginess of the jeans makes for a good match.
If you want to try something even more fashion forward, dungarees are everywhere (we'll have more on that trend for you later in the week). But my advice is not to spend your dollars on these, they are a fashion fad and will disappear from our shops after this season. There, I said it. Made my first fashion prediction for AW15! 
Ways to wear 2: Date night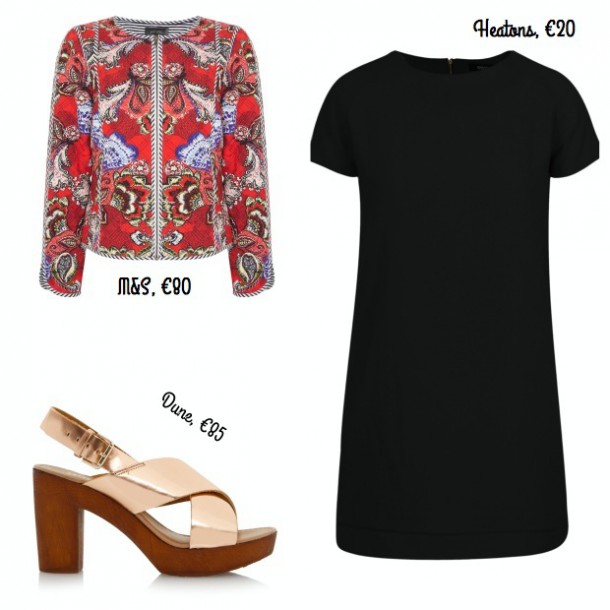 Advertised
The jacket makes a statement, so you don't want to over do it on how you wear this on a date. A little black dress, of which I am a huge advocate, works perfectly. There is a black note in the jacket so the dress complements this. Add in a metallic shoe or sandal so that the outfit is summery. Plus, these shoes are also a good option for the casual look too. 
What do you make of the floral trend? Do you find prints hard to wear or are they your favourite summer icon?