 This week on beaut, we are talking body shape and the best styles to suit yours! Yesterday it was all about pears, and today it's the apple!
So what is an apple shape? Well the main feature is an undefined waist, and the tummy tends to be the main area of concern for these ladies. What we want our clothes to do is achieve that definition around the waist, in the most flattering way, to cinch us in and create an hourglass effect.
We still need to maintain balance between the top and lower halves of our bodies, but the rules change a little from how we dress the pear.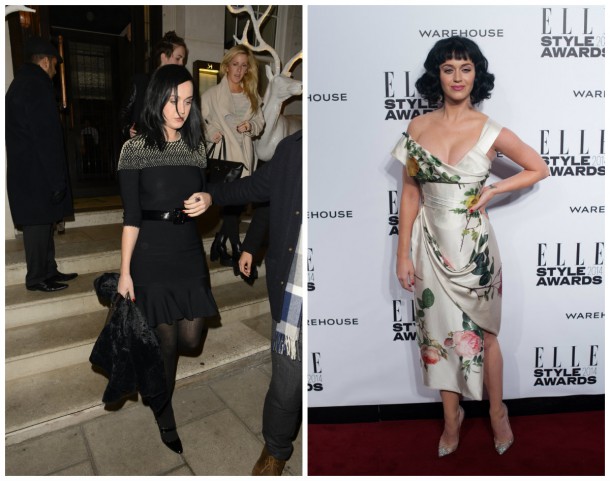 Our celeb reference for today is Katy Perry. Now she may look slight, but the way she dresses optimise her curves, with a focus on narrowing the middle section. She opts for dresses and separates with a fitted waist that create a gorgeous hourglass silhouette. Ok, so listen up, here are your guidelines apples!
Advertised
Wider, and v-necklines are super flattering and draw attention upwards, but make sure the top styles end at your waist (avoid anything that goes over your hips). A shorter top that sits at your waistline, automatically creates a shape. Opt for fitted styles, but not tight.
Skirts should have a little flare or a-line shape; the "a" balances out your whole body, and gives the illusion of a smaller waist. Avoid skirts that are minis, as it will shorten the lower have of your body.
Heels with a platform not only obviously add height but they have a powerful slimming effect on your legs too! Wear with a mid-length a-line skirt, and you will be a 1950s pin up!
Stay tuned tomorrow, when we are talking rectangles!
Were you an apple and you didn't know it? Will you be taking guidance from this guide? Can you share some more tips and tricks? To the comments!
Advertised