 It's the simple things! This accessory is the easiest way to elevate any outfit to Christmas 2018 status.
This was the biggest accessory of the year, and it was a trend that spanned across all four seasons (well, two, in fashion terms). Gucci led the revival back last year and all of the high street stores have increased their output over 2018. It's the belt, and it's having a moment.
It doesn't matter if you're wearing your trusty black pants and the cardigan you've had for years. Just wrap a belt around it and you're right on trend (but in the good way). Bella Hadid wore the jumper dress we all bought two winters ago and gave it a 2018 makeover just by adding the belt. Hers was a Chanel chain belt, which is very cool, but we think that a good old chunky number is a better option. Wear it with jeans, a skirt and top, your dress... Wear it with every outfit and you're instantly in the fash pack.
It's also a cool gift idea for the fashionista in your life, or your sister-in-law, sister in general, niece. Those types. (And while we're on the subject, here are some more fashion and beauty gifts for the person on your list who loves fashion and beauty.)
The best thing about giving this as a gift - or buying it for yourself - is that it's not expensive. Sorry to Penneys - you've got some great stuff - but we wouldn't get the present belt there. Nor would we get in in H&M or Dunnes. They're just too, 'I could get that for myself when I'm picking up tights.' We'd get them in Zara and Mango where the prices are slightly higher, but there are so many showstopping looks to choose from.
These are the ones we're buying ourselves
Advertised
Zara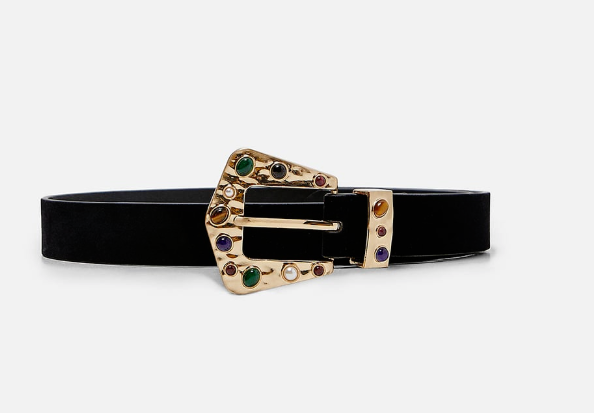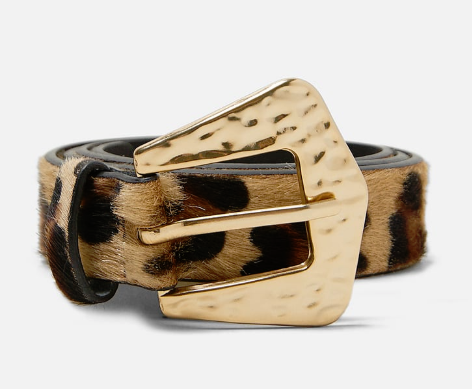 Advertised