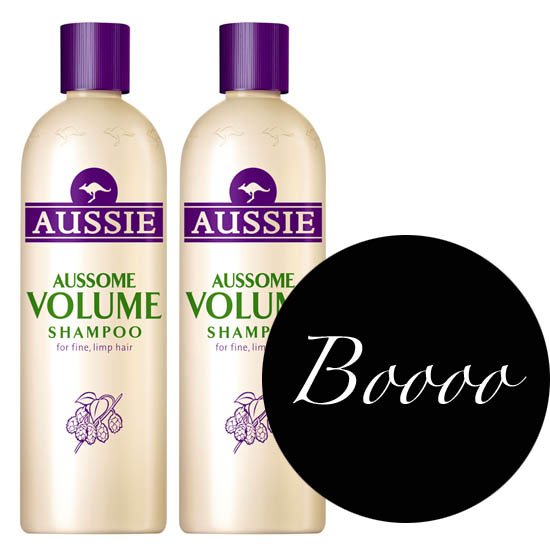 Aussie three Minute Miracle is a product that I've used and really liked a lot down through the years, and it seems I'm not the only one since it scooped the top conditioner spot in our Best In Beaut.ie Awards last year. Perhaps unsurprisingly, then, I expected great things from the brand's Aussome Volume Shampoo. It promises to give limp locks a lift, with a lightweight formula to prevent fine hair from being weighed down and Australian hops extract to build body and volume from root to tip.
First things first: the smell. Aussome Volume has that sweet typically Aussie smell in spades, so if you find that hard to stomach you won't like this shampoo. I actually do like it: it makes me feel like I'm 18 again (in a good way, without the completely debilitating social awkwardness.)
Scent aside, I'm afraid that this shampoo really has no other redeeming qualities. It leaves hair squeaky clean, and I mean that quite literally. Rinsing out Aussome Volume's suds causes a high-pitched squeaking noise akin to two balloons being rubbed together. Left to air dry, my hair does look less flat at the roots - huzzah, you might think! - but that's at the expense of its overall condition.
Advertised
Ends feel almost crunchy and roots to mid-lengths look noticeably drier, too ... or at least they do until the day after washing, as I find my hair becomes lank and greasy far more quickly than usual when using this shampoo.
Finally, Aussome Volume irritates my scalp no end and leaves me feeling like a woman in a Head and Shoulders ad. I am *this* close to surreptitiously scratching my head with the corner of a car door.
Very disappointing.