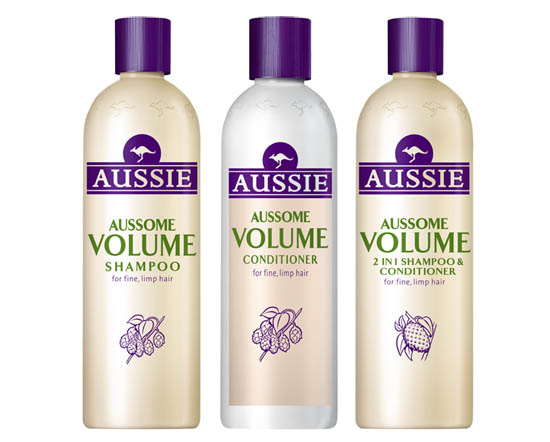 One of the things the recent haircare trial request threw up was the sheer number of you who are looking for products to add volume to your barnets. Seriously, I'd say a good 50% of emails were from Beaut.ies bemoaning the state of their limp locks. So I thought you might like to hear about Aussie Aussome Volume.
I haven't checked the products out myself - my hair is fat and irritating enough thankyouverymuch - but the shampoo and conditioner (and the saves-on-time 2in1 shampoo and conditioner - not seen one of them for a bit, eh?) promise to "leave your locks feeling gorgeously full, and as a result you will feel great."
Right. Not sure about the second half of that statement but as for the first, hair va va voom is achieved thanks to hop extracts, which get your hair pissed so it's ready to raise hell - and in turn, your roots. Kidding. KIDDING! The hops actually help to build volume and body from the root, which is what most of you volume-desiring gals want.
Advertised
It also smells like an Aussie product, which I'm not keen on but I know loads of you love the scent. Oh, and the best thing of all? The price: each product comes in at around €4.49.