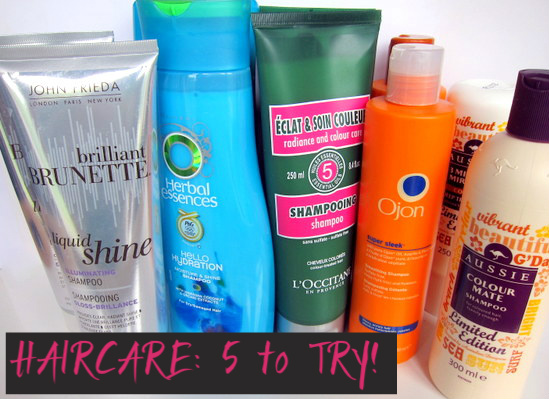 First we had fragrance wardrobes, then the concept of the mascara wardrobe came along. Could a shampoo wardrobe be the next big thing? Kim Kardashian certainly seems to think so - at least, according to Stellar magazine, who reported that the lady rotates upwards of 20 varieties of shampoo and conditioner at any one time.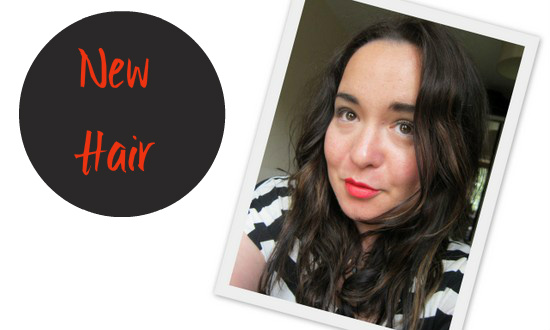 That might sound excessive but I'm not that far behind her. I've changed up my hair colour by going for balayage – lighter sections of colour on the ends of my hair, like a toned down ombre look. My poor stressed tresses need a lot of TLC; I can't get it all from just one product, so here's what I have on rotation: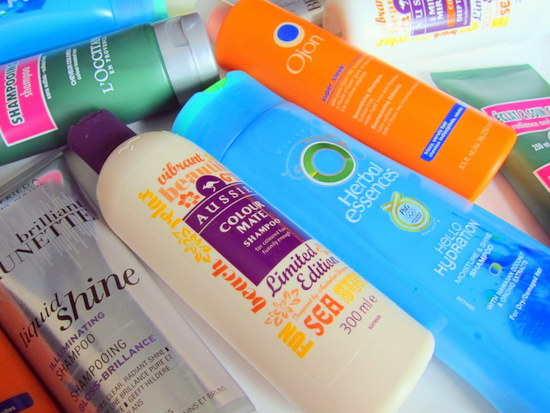 ONE John Frieda Brilliant Brunette Liquid Shine
When my hair's unhappy, the first thing to go is its shine. This lovely range from John Frieda makes just one claim: it will make your hair shiny. And it smells great while it's doing it. This line is obviously for brunettes but they offer other lines for different hair colours - all types of shampoo and conditioner have a RRP of €6.31.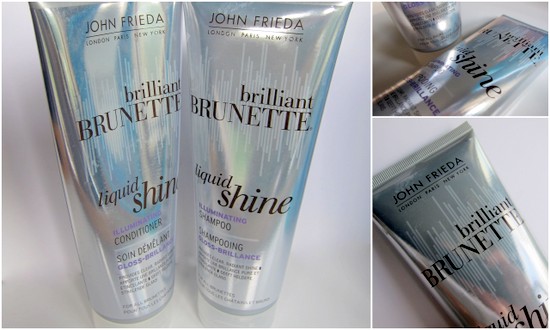 TWO Herbal Essences Hello Hydration
With botanical silk extracts and a gorgeous coconutty scent, these Herbal Essences Hello Hydration products prove you don't have to spend a fortune for great looking hair. The range just scooped Product of the Year 2012 in the Shampoo and Conditioner category. This is a pretty big deal – these are the largest independent, consumer-voted awards for product innovation in Ireland and theUK. Herbal Essences Hello Hydration Shampoo and conditioner both retail for around €2.65.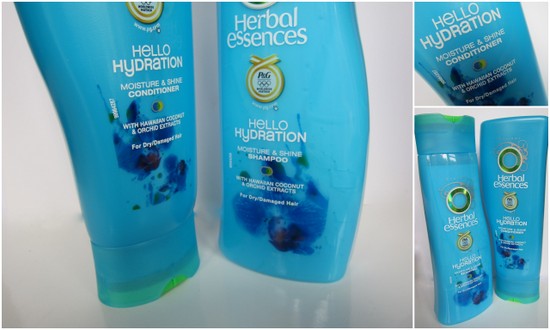 Advertised
THREE L'Occitane Radiance and Colour Care Shampoo and Conditioner
New this month, the Radiance and Colour Care range from L'Occitane is sulphate and paraben free, and specially formulated to maintain the vibrancy of colour treated hair. Both the shampoo and conditioner are really rich and creamy but don't weigh down my hair. And they're packed with essential oils like geranium, rosemary and bergamot which nourish the hair and smell amazeballs. The pricing puts them firmly in treat territory - the shampoo is €15.95 for 200 ml, the conditioner is €16.95 and the heavenly hair mask, fast becoming one of my all-time faves, is €31. (Psst - we love the Soothing Shampoo, too - check it out here.)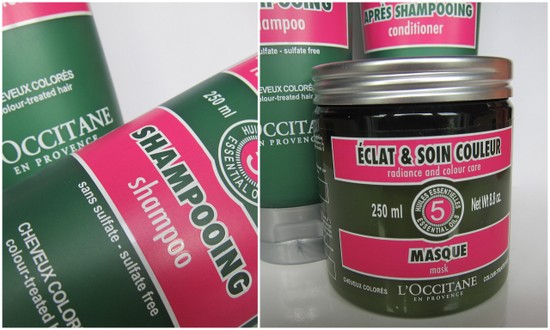 FOUR Ojon Super Sleek Smoothing Shampoo and Conditioner
Formulated with Ojon Oil and plant keratin, when I'm in need of a real pick me-up, I reach for these. They're my 'good stuff', the products himself is forbidden to touch. They're €24 each which I know will be a deal breaker for a lot of you reading this. But they are also entirely fabulous at fighting frizz and smoothing my hair, without stripping it of moisture. My hair feels softer and swishier after each use.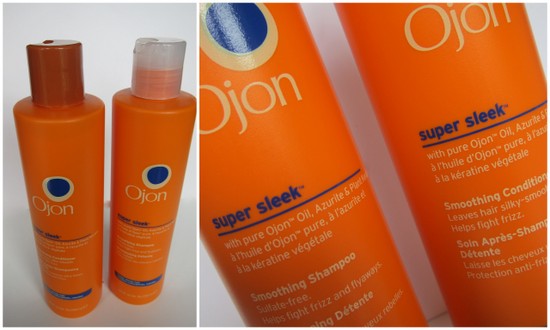 FIVE Aussie Colour Mate
I'm a sucker for a limited edition and this collection from Aussie is no different. The range has been given a summer makeover but features the same great products. They're a cheerful addition to my bathroom but more importantly, they help to prolong my colour and leave my hair soft and shiny, with healthy looking waves. And is there a woman on the planet who doesn't love the Aussie smell?!  The shampoo is €4.89; the Three Minute Miracle is €5.99.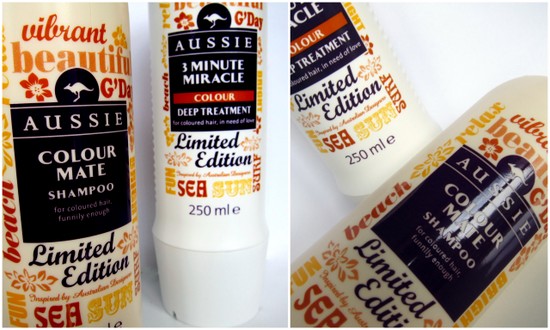 What's in your shampoo wardrobe? Are you fickle like me, or are you the kinda gal who's loyal to one brand at a time? Tell all in the comments!
Advertised