 Everybody is talking about dry skin and high colouring at the moment. 
This oil for dry, sensitive skin might just be your saviour. 
When your skin is feeling dehydrated, tight and dry almost to the point of cracking, there's nothing quite like the feeling of oil on your face. Oils and serums can get deep into the layers of your skin so that they really make a difference. This beauty oil has a cocktail of ingredients to protect, nourish and calm dry, sensitive skin. (See our guide to facial oils here.)
When you have sensitive skin, I find strong smells can be off-putting. A strong odour connects with my brain and turns me off. I don't want to put it on my face, near my primary senses. But Trilogy can do little wrong in my eyes. They have lived up to their great reputation with this oil. It has soft, delicate scents of maqui berry, apricot and sea buckthorn. These ingredients nourish and protect your sensitive skin while reducing the appearance of fine lines and wrinkles.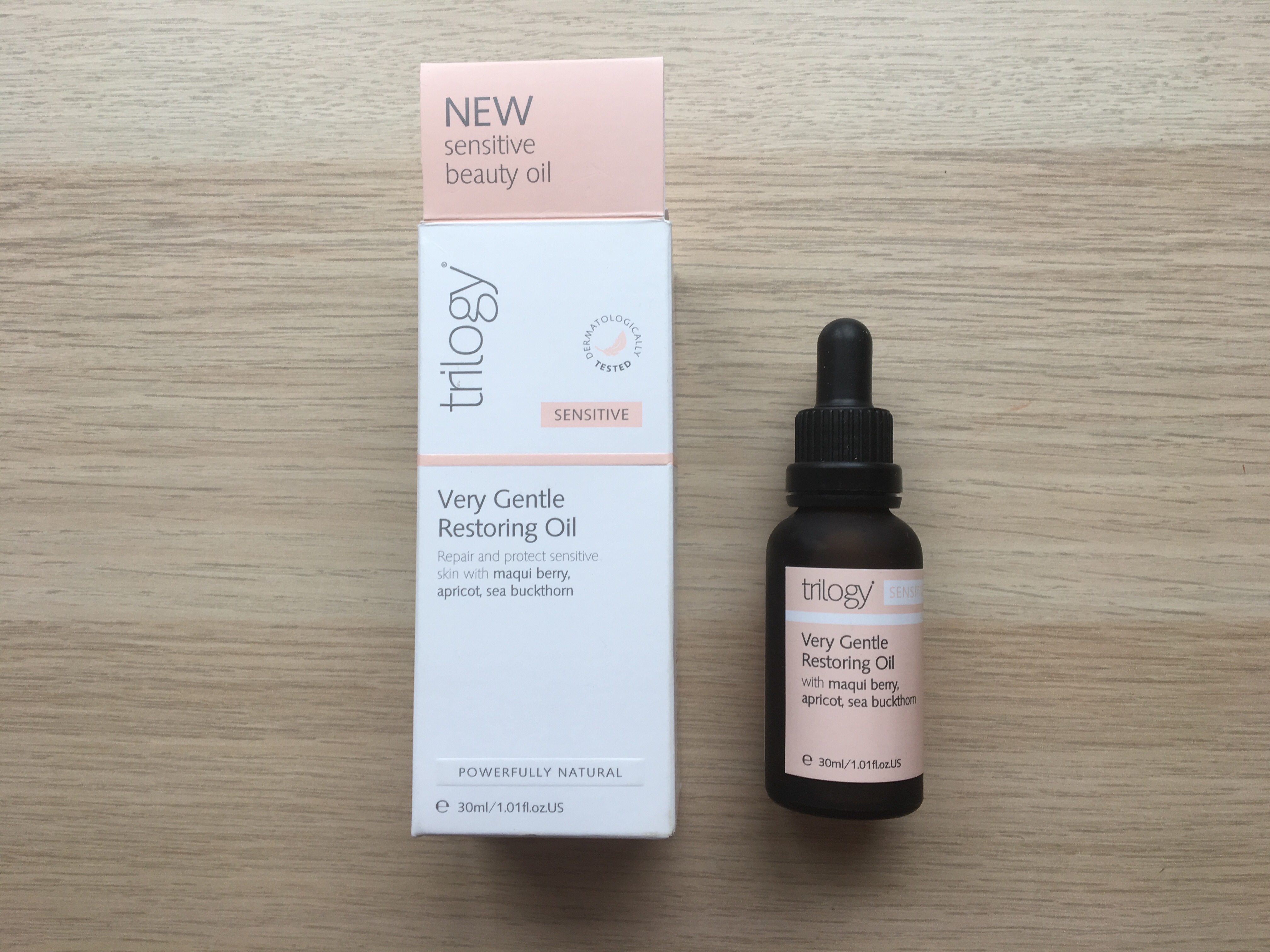 Advertised
The oil is thick and heavy on your skin. While you can use it morning and night, I love it as a night treatment. With it on, my skin felt cared for, soothed and wrapped in a soothing blanket of soft oil. Yes, that might sound over the top but using this oil is a truly delicious experience. It is lovely if you like a dewy finish to your makeup and if your skin is flaky and dry, you can use a little on your cheekbones before applying your foundation. It helps your foundation to look fresh even on sensitive, dry skin.
Do you love facial oils or do they feel too heavy on your skin?