 Meghan Markle wore the most location-appropriate coat on her Edinburgh trip today and you'll want one to go with your new work uniform
Ms Meghan Markle is a fan of Beaut.ie! I mean, she must be. Today she wore the work uniform I suggested only yesterday. Or maybe she's a Vicky B follower? Or her stylist is? We'll never know so we'll assume she logs onto Beaut.ie daily.
Meghan Markle is in Scotland right now, with Prince Harry, doing something or other. Doing something or other quite stylishly, I have to add. And quite stylishly Scottish. Over her Beaut.ie work uniform of wide black pants, a black polo and heels I'm assuming are not as high and platform-y as Victoria Beckhams's, Meghan wore a green and navy tartan coat. Tartan! Well done, Megs.
The location-appropriate coat is by Burberry and probably costs as much as the average monthly rent in Dublin (oh! Yes, I'm right it does). However, we've found slightly more affordable versions, both on ASOS.
Advertised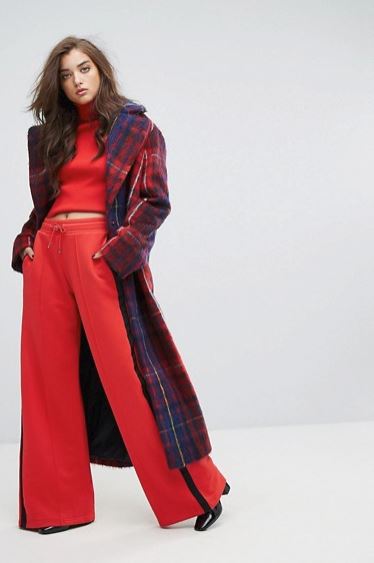 Gigi Hadid Oversized Tartan Wool Coat €324.99 WAS €499.98
It's the right style and length and warmth (so cosy looking) but the wrong tartan colour combo.
If the green and navy tartan is your favourite thing about Meghan's coat, here's this cute short duffle version.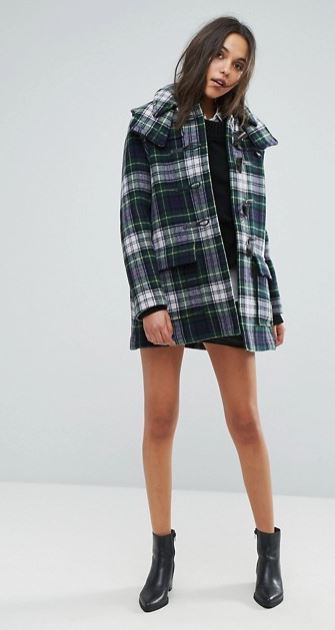 Advertised
Gloverall Exclusive Check Duffle In Dress Gordan Tartan €472.96