 Found: the Little Black Jumpsuit of your dreams
Sure, an LDB is a wardrobe staple and if you've found the perfect one, well, good for you. And good luck wearing it in these positively arctic conditions. Thank God that the jumpsuit came back into fashion and is still hanging around; in this weather, it's certainly all I care or dare to wear.
The black jumpsuit is closet gold because it's an entire outfit in one. It's so easy. All you have to do to amp it up is add accessories, and everyone has something that goes with black. You don't have to worry about wearing tights or even shaving your legs and if your jumpy has sleeves, well, who's ever going to know what's going on under your pits? Tanning can fall to the upper half of you, if you so choose, and again if your arms are covered, who even needs tan?
Because we've copped on to the fact that jumpsuits are the bomb, there are heaps of them scattered 'round the high street nationwide. These three, however, take my top three spots for reasons you are about to discover...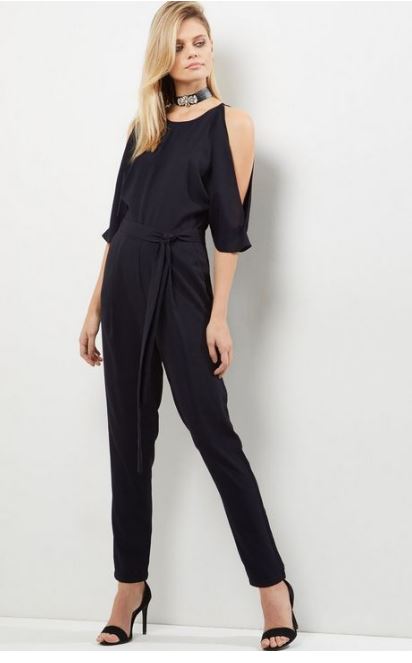 The cold-shoulder detail makes this jumpsuit. Despite the fact that it is the best way to show some skin without really showing any skin, it's a trend that's bound to die soon so give it its last hurrah this Christmas. The draped top is flattering and complements the tailored pants, and the belt is a simple but effective touch.
Advertised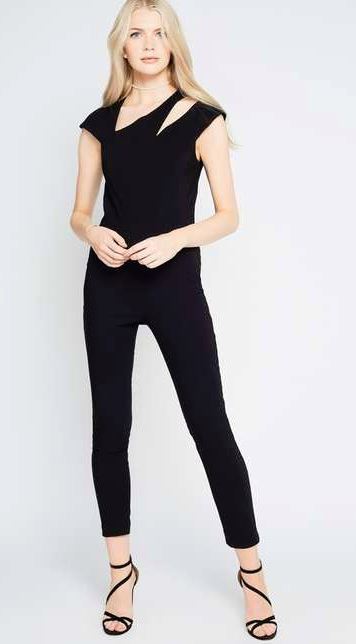 Can you guess what makes this one interesting? Is it the almost legging type pants? No. And there's only one other thing it can be: the neckline. You won't even have to wear a necklace with this baby, just add some sky-high heels.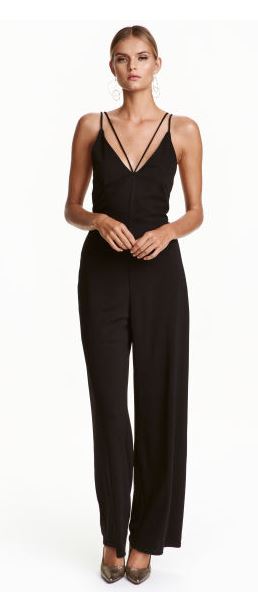 Let your pins be free with this wide-legged example. I love the top part of the H&M jumpsuit, but it is a bit nippy for winter. But, then again, it is party season, and it's gonna get hot in there...
Advertised