 Well, you can try this €50 dress, or this €40 dress or this €60 dress. Fancy dresses galore!
New in store sections on clothing websites make me happy. I love spotting a new gem for the first time and then spying another one, and another, and another. Wedding season is far from over for me and I have a lot of dress-up do's to go to in the next few months (and then, it's C-word) so looking for affordable fancy clothes is my game. Key word affordable.
There's nothing a girl needs more than an LBD to have in times of emergency but this little number goes a step above, because it's not quite an LBD - though it works the same job. It's black-ish, with that sexy but not too sexy lace overlay. The tie sleeves are a cute detail; the v-neck isn't too deep. The cut is flattering, showing off (or creating) a 'womanly' shape.
This is the type of dress you will want in your wardrobe to pull out on multiple occasions - and it's not exactly a trend piece, so you'll have it for more than one season.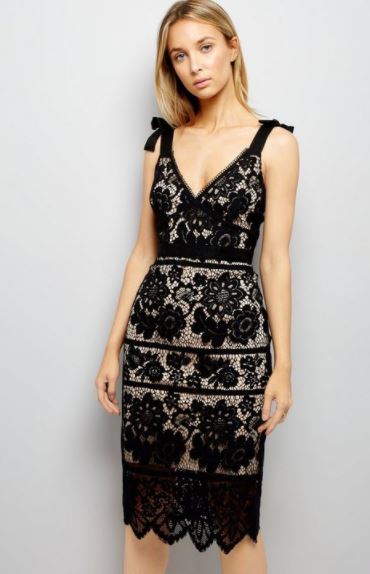 This isn't the only budget-friendly fancy dress New Look have in stock at the moment. This Balmain-esque embellished bodycon beaut is the ultimate dress-up dress.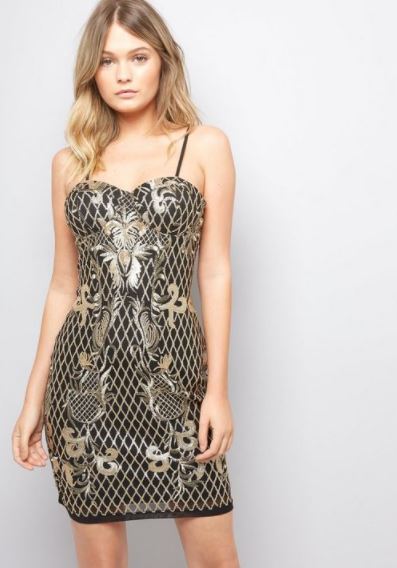 Advertised
A little more on the girly and less on the nightclub side is this red piece of lovely. (It comes in 'gooseberry', too.)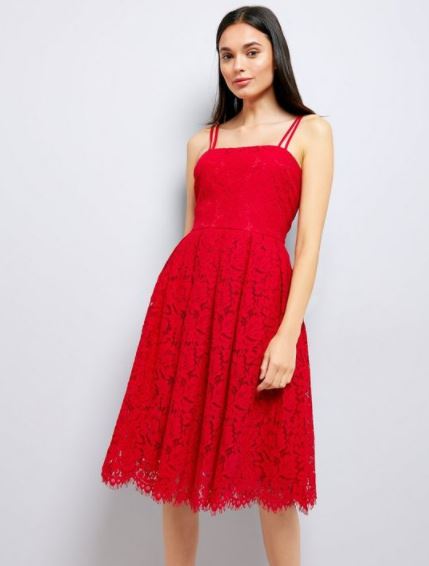 If we were going to a wedding this September or October, especially one abroad, we'd wear this.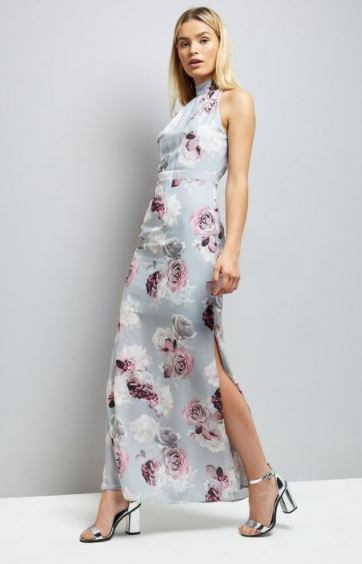 Advertised
Now, can someone have a party that we can wear one of these to?