 A few pieces always end up out-shining the rest and this is one of those pieces. We think it may even be the dress of the season.
You'll remember the M&S dress. It's blue and spotty and pretty much suits all shapes, sizes and ages. We love it and wear it all the time to all occasions. But it turns out it's not the dress of the season. This is.
This dress is part of Mango's truly lovely SS19 collection. The full range is sophisticated but cool; Mango has been using older models in their lookbooks and their aesthetic is catching on. This dress is more flirty than minimalist, but it's for sure a 'suits everyone' number that can be worn is loads of different ways.
Mango
Advertised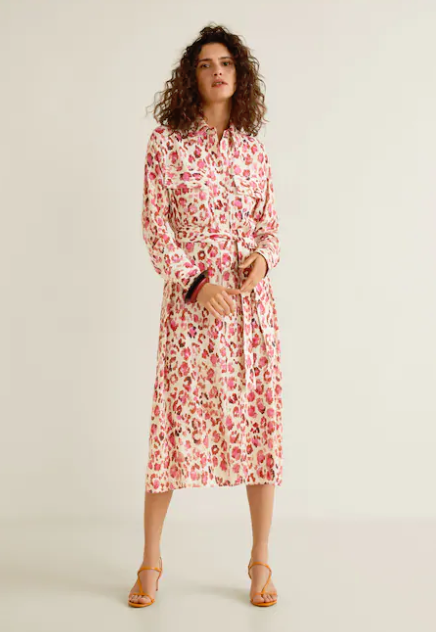 Mango themselves style it no only with those adorable sandals but with red ankle boots and white knee-high boots. They also added an oversized white jumper on top and a camel coat. You see, despite the pink-based print, it's more versatile than you may have originally thought. It's suitable for work and would be lovely for a springtime occasion like Easter Sunday lunch or a Communion party.
The dress also comes as separates. You can buy it in both shirt and skirt form. I love this. Why don't more stores do this? Thanks, Mango.