 This morning everyone is talking about Meghan Markle because, if you haven't already heard, she's pregnant.
The Duke and Duchess of Sussex made the announcement today via the Kensington Palace Twitter and Instagram accounts. The news comes just as the couple begin their Australian tour.
Speculation of the pregnancy began on Friday, at Princess Eugenie's wedding, when she slipped in the side entrance wearing a Givenchy coat. I bet she wishes it was freezing and raining, so everyone else was, too. The rumour mill went into overdrive earlier this morning when she was pictured heading to her car in Sydney holding two big folders.
And now, it's confirmed. There's another royal on the way, and when they're born, they'll be seventh in line to the throne.
The baby is due in the 'Spring of 2019)', and people are saying that the baby was conceived in Ireland when Harry and Meg visited this July. Will there be an Earl Paddy or Lady Patricia running down the halls of Buckingham Palace in a couple of years time (lol, no).
Meghan has courted controversy in the past couple of months because she's been wearing black and navy outfits at engagements, which is usually not really done. But now we know why! When you analyse them, you know exactly why Meghan chose these very nice but very dark ensembles.
The subtle tricks she used were loose material, long coats, and thick material, like leather. At a visit to a university last month, she wore a navy peplum top. She wore straight lines and casual draping so that the eye was drawn down, not across. Her friend, Jessica Mulrooney is a stylist and is reportedly joining Meghan and Harry in Oz. We wonder if she's been the one giving all of these clever tricks?
Now the news is out, we can't wait to see what delights her maternity style will bring. So far, we've found budget alternatives for two outfits, her gorgeous white 'Blessed' dress look, and the casual get-up that included a Serena Williams designed blazer.
September 4th
Advertised
September 20th
September 24
October 3rd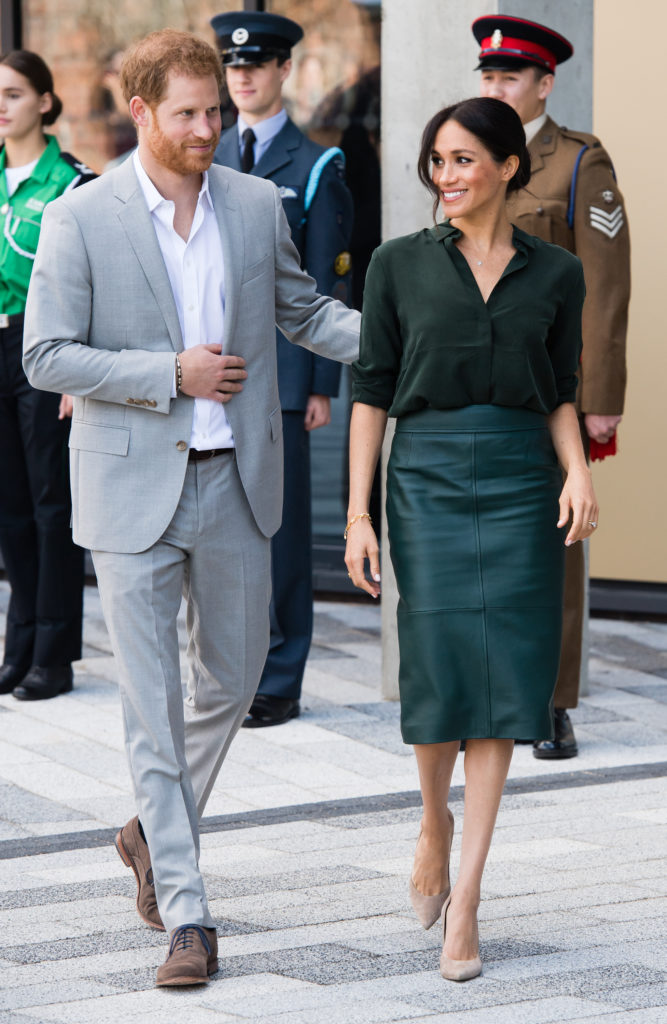 October 12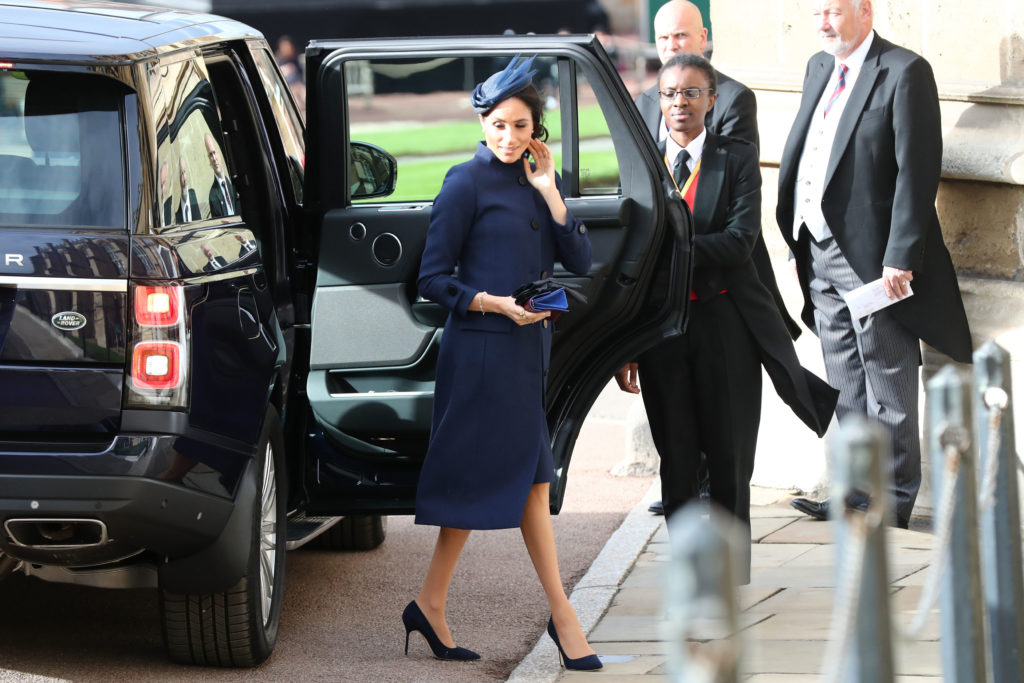 Advertised