 For Meghan Markle's first official duty on her and Harry's tour Down Under, she wore the 'Blessed' dress by Australian designer Karen Gee.
Meghan Markle can finally breathe. The pregnancy news is out, so she doesn't have to disguise her growing bump in strategic outfits. She and Harry now have a 16-day series of 76 engagements to put their best smiles on for. I'm guessing they spent the plane journey over preparing a choice of answers to the baby questions that'll be fired at them left, right and centre.
The dress she wore for her first engagement is a brave choice. It's white. That's what's brave about it. Although Meghan is one of those rare specimens, who can wear white casually without worrying about stains.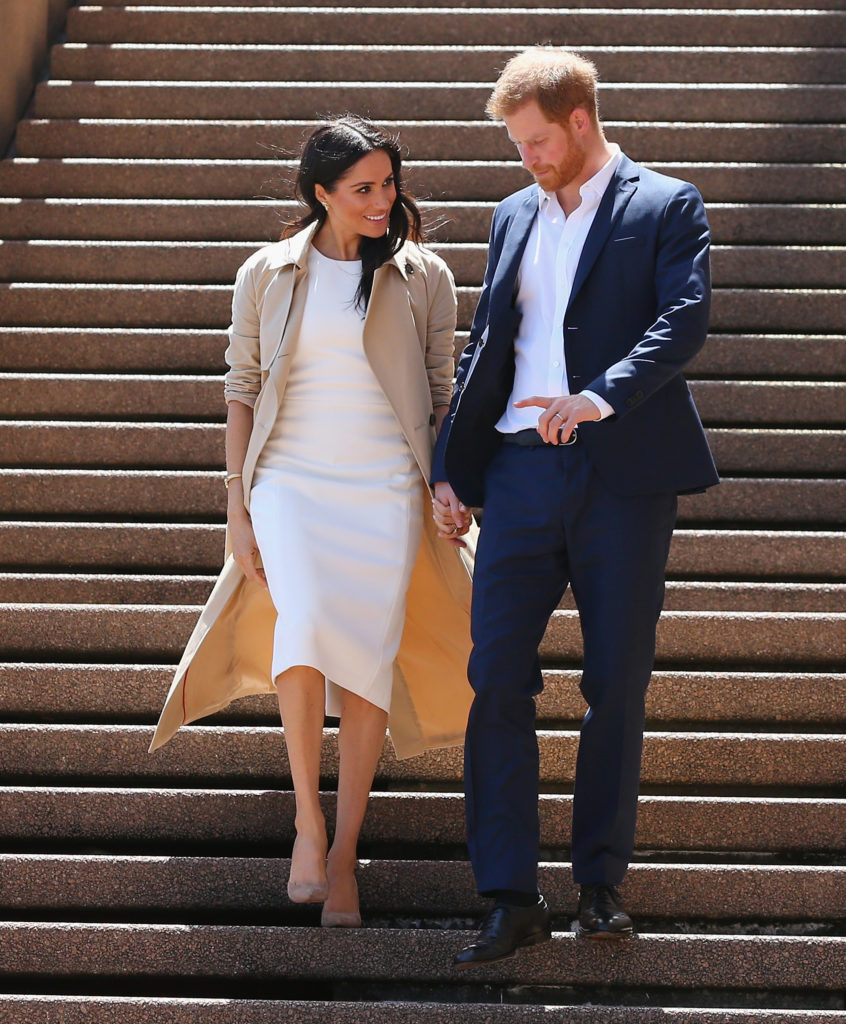 The Karen Gee Blessed Dress is a lovely example of a simple but effective work dress, but at $1,800, we won't be adding it to our workwear wardrobe anytime soon. We will possibly add something similar, though (standby!).
I love the styling. White and cream look really expensive together, and those mink coloured shoes are the new 'nude'. See the texture of the shoes? They're suede, which also adds to the overall 'luxury' look.
Advertised
They don't have to be expensive to look expensive as we all know. Here are two ways how you can get Meghan's 'Blessed' look for less.
Option One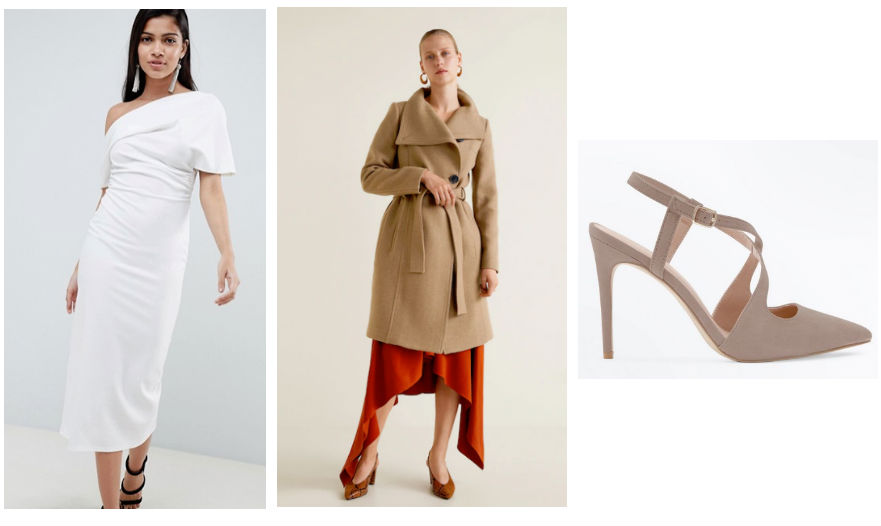 ASOS DESIGN Pleated Shoulder Pencil Dress €48.39 / Belted Wool Coat €149.99 / New Look Light Brown Suedette Cross Strap Pointed Heels €8
Option Two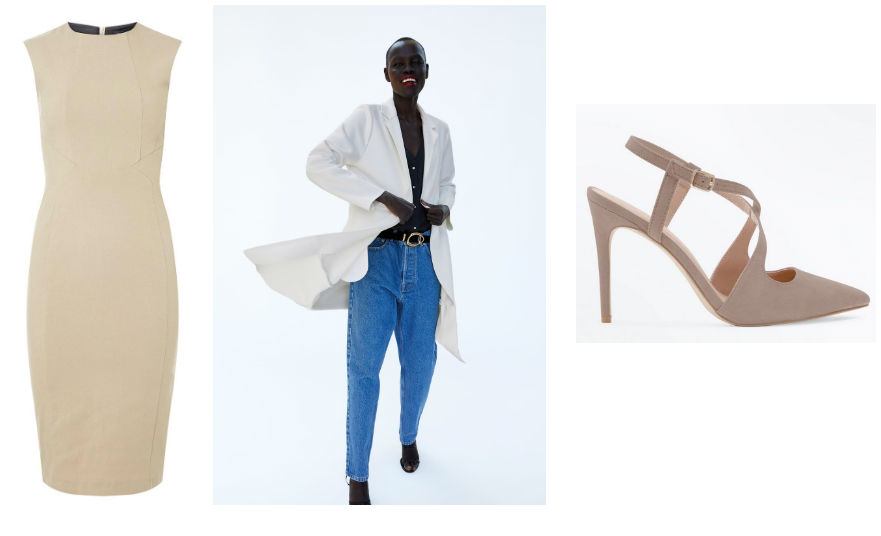 Advertised
Dorothy Perkins Camel Panelled Pencil Dress €26 /