 Meghan Markle's recent Duchess looks are great inspiration for Christmassy affairs.
Dressing for Christmas Day is a chore for some, a pleasant task for many and no big deal for others. It all depends on the type of Christmas Day you're having. Some families spend the entire day at home with their immediate family and wear their specially selected Christmas pyjamas all day. Others spend the day with their family or friends but they wear clothes they'd be willing to let outsiders see them in. Then there are the people who spend the day entertaining - or being entertained. If you are in that group, you'll be wanting a Christmas Day outfit.
There's something about Christmas Day that brings out the lady (or the gent) in people. It's peculiar how conservative you become for the one day when you know you'll only be stuffing yourself with food and wine. But that's the way it is, and that's why this Meghan Markle look fits the bill so well.
When she was in New Zealand, she wore a navy sweater and skirt combo by Givenchy. You might remember that some media outlets claimed it to be 'see-through', when it was, in fact, made from a heavy material that created the illusion of skimpiness because of the shine. In any case, it is a demure ensemble fit for a Duchess and also for any Irish woman wanting to look nice but remain comfortable. High waisted pleated skirts are very forgiving on bumps - food, baby or otherwise.
Prince Harry and Meghan Markle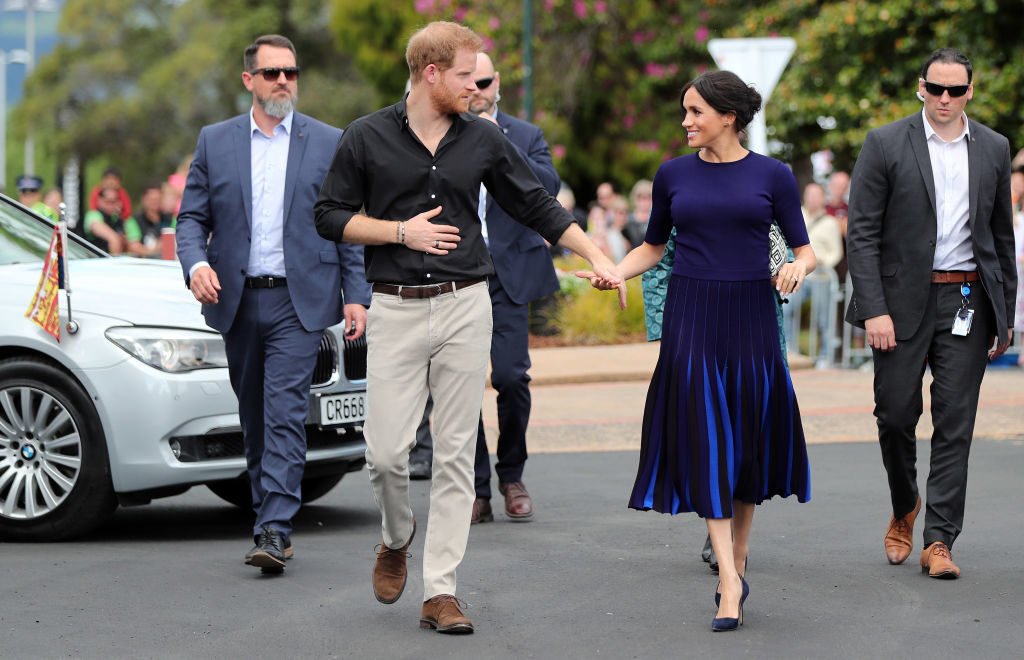 Hair swept back neatly in a bun à la Meghan works best with this elegant look. Wear your courts for receiving guests and change into your comfy flats - or slippers - when they all go away.
Navy is a flattering colour, too, on everyone, and is less harsh than the more common all-black outfit. And, if you have to buy new pieces to get the look, know that you will most certainly wear each one over and over again.
Get the Look
Advertised
This skirt from M&S is a lovely festive version with a bit of sparkle.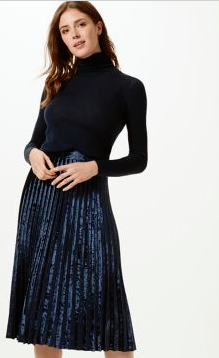 For Christmas Day, you could style it the same way as M&S has, with a nice and warm polo neck.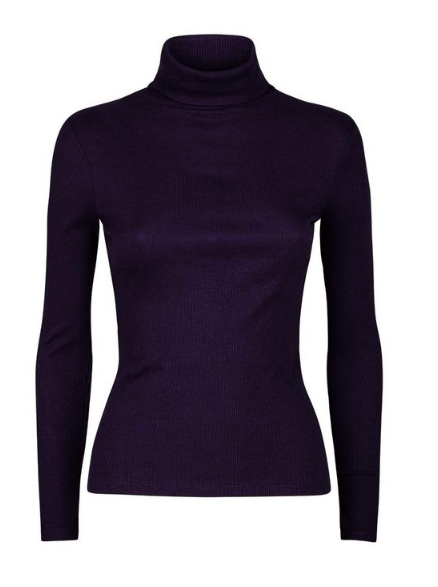 New Look Petite Navy Roll Neck Long Sleeve Top €11.99
And, because why the hell not, it's Christmas, we've found navy court shoes that also have some glitz going on.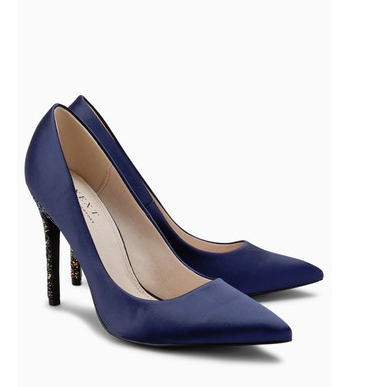 Forever Comfort Point Court Shoes €44
Advertised
Do you like the look? Can you see yourself wearing something similar on Christmas Day?