 Meghan Markle wore one of her most casual looks to date in Australia today including a Serena Williams blazer.
Meghan Markle latest Australia outfit is probably her most copyable yet. The outfit she wore yesterday (which we found copies of on the high street) was very nice, but you won't have too many occasions to wear it. This casual but 'put together' ensemble is something to wear every weekend.
See how Meghan disguised her little baby bump before the big announcement. 
She and Harry were positively drownded today on an engagement in Dubbo, New South Wales, where Harry gave a speech and Meghan held an umbrella over him. Aww! No, actually, it was very sweet. No official umbrella holders for them. The rain gave her lots of opportunities to just stop and stand there, so we could get a good look at the shtyle.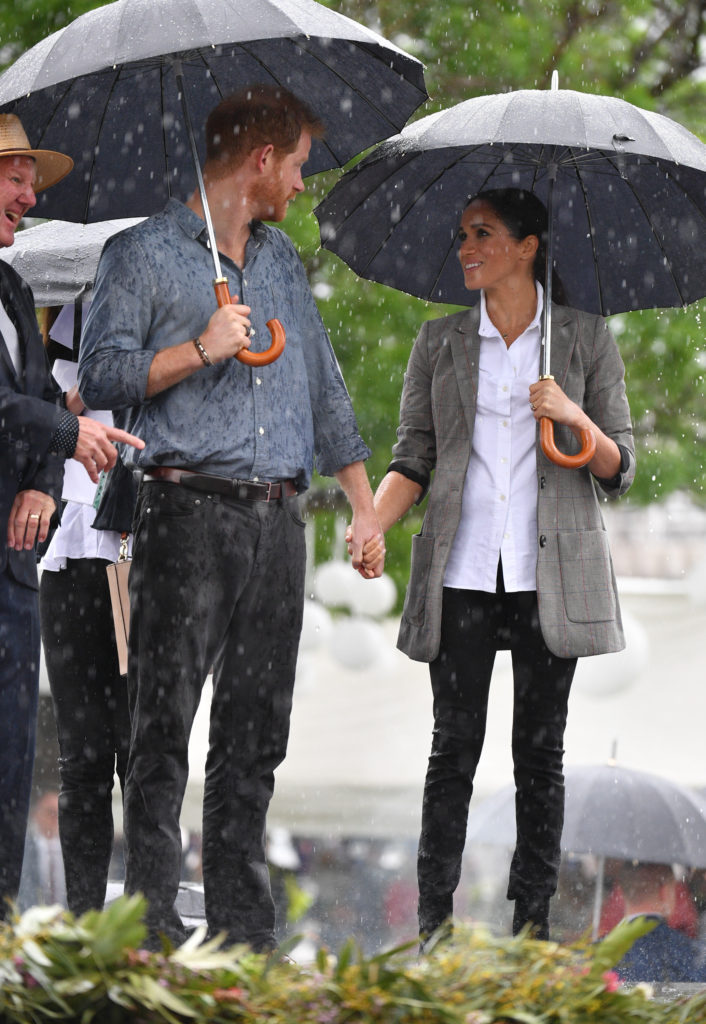 So, yes, Serena Williams has her own clothing line out, and she has a walking ad in her bestie Meghan. The 'Boss' blazer costs $145, which is fairly affordable, but guess what? It's sold out. 
Advertised
Never fear! It's Penneys to the rescue with a €16 grey blazer. You can complete the look with the white shirt you have in your wardrobe, the black jeans you can in your wardrobe and the black ankle boots you're probably wearing. However, If you have a couple more quid to spare, Zara has a blazer for €50, and it's even closer in style. In fact, it's practically identical.
Penneys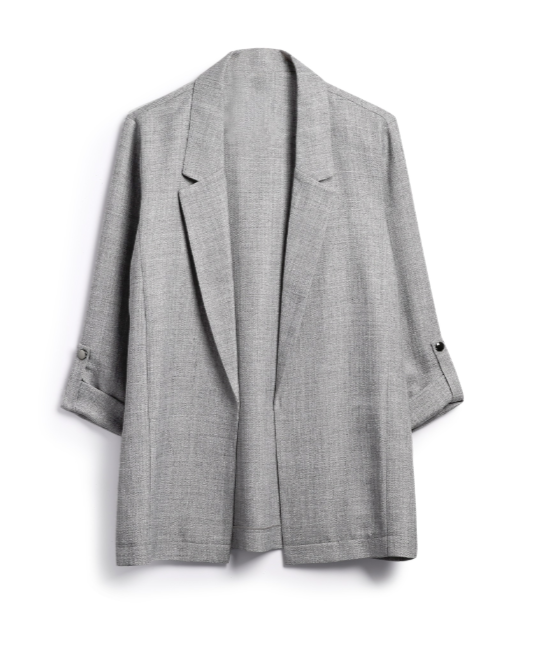 Grey Blazer €16
Zara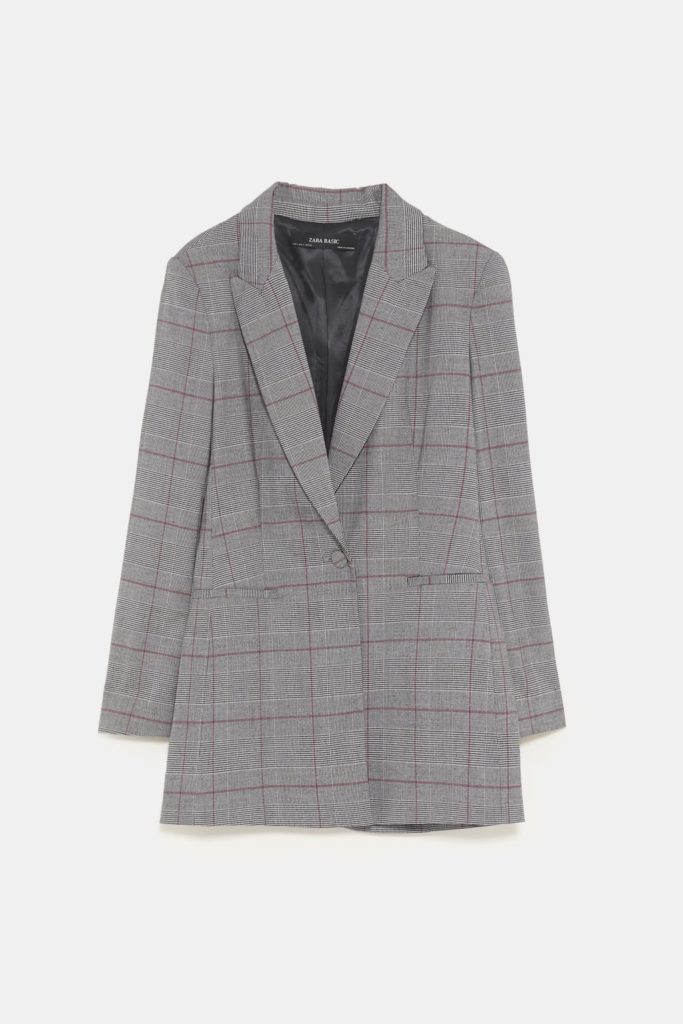 Advertised
Do you like Meghan's casual look? We think it's definitely one for the weekend! And that blazer will come in real handy.  What do you think of her Down Under tour wardrobe so far? Do you think Jessica Mulroony is the one responsible for her southern hemisphere style?