 Meghan Markle is the new Kate Middleton. Sorry, Kate. Or is it sorry, Meghan?
Meghan Markle sure looks comfortable being one of the most famous women on the planet. She and her fiancé Prince Harry were on official Royal bizness yesterday, meeting crowds that waited for hours to catch a glimpse of them. Also there were hoards of paps. And Meghan was ready for them. Blowing kisses, wearing a perma-smile, flashing her engagement ring like the pro that she is, Meghan gave the public what they wanted.
She scrubbed up pretty well, too, in wide pants by Burberry, a black jumper - from M&S!! (it's sold out, sorry) - and a very nice long grey coat from Canadian brand Smythe. Which costs €1000 or so, by the way.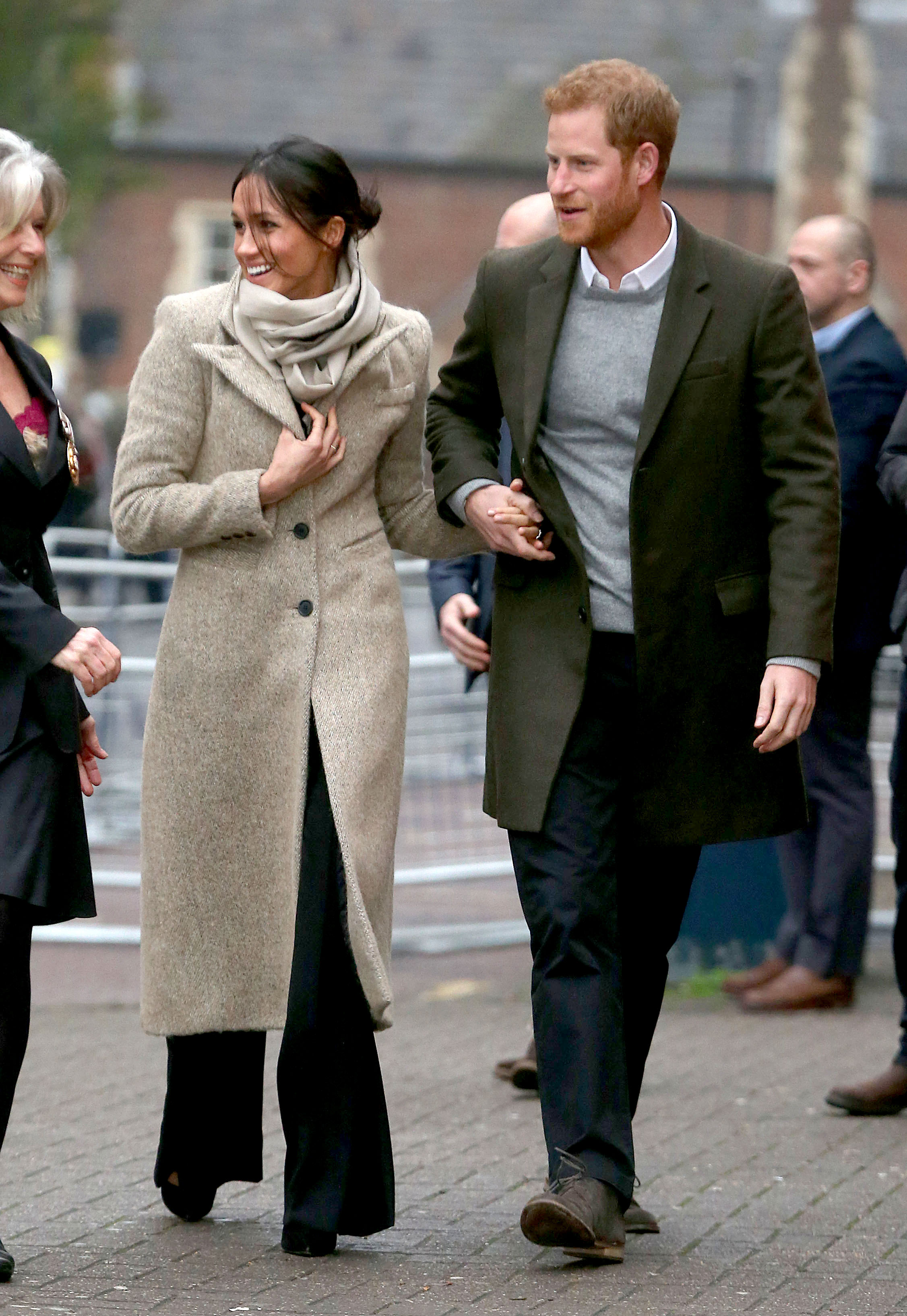 Her style chic and expensive looking (and expensive full stop - except for that M&S jumper!) but it's very different from future sister-in-law Kate. Her hair became a talking point because it wasn't professionally styled, but it worked with her look and her outfit. She's like the cooler deputy fashion editor at a magazine. She can afford to be not 100% put together because she's happy with her position and doesn't have to represent the entire organisation. That's Meg and Harry's MO.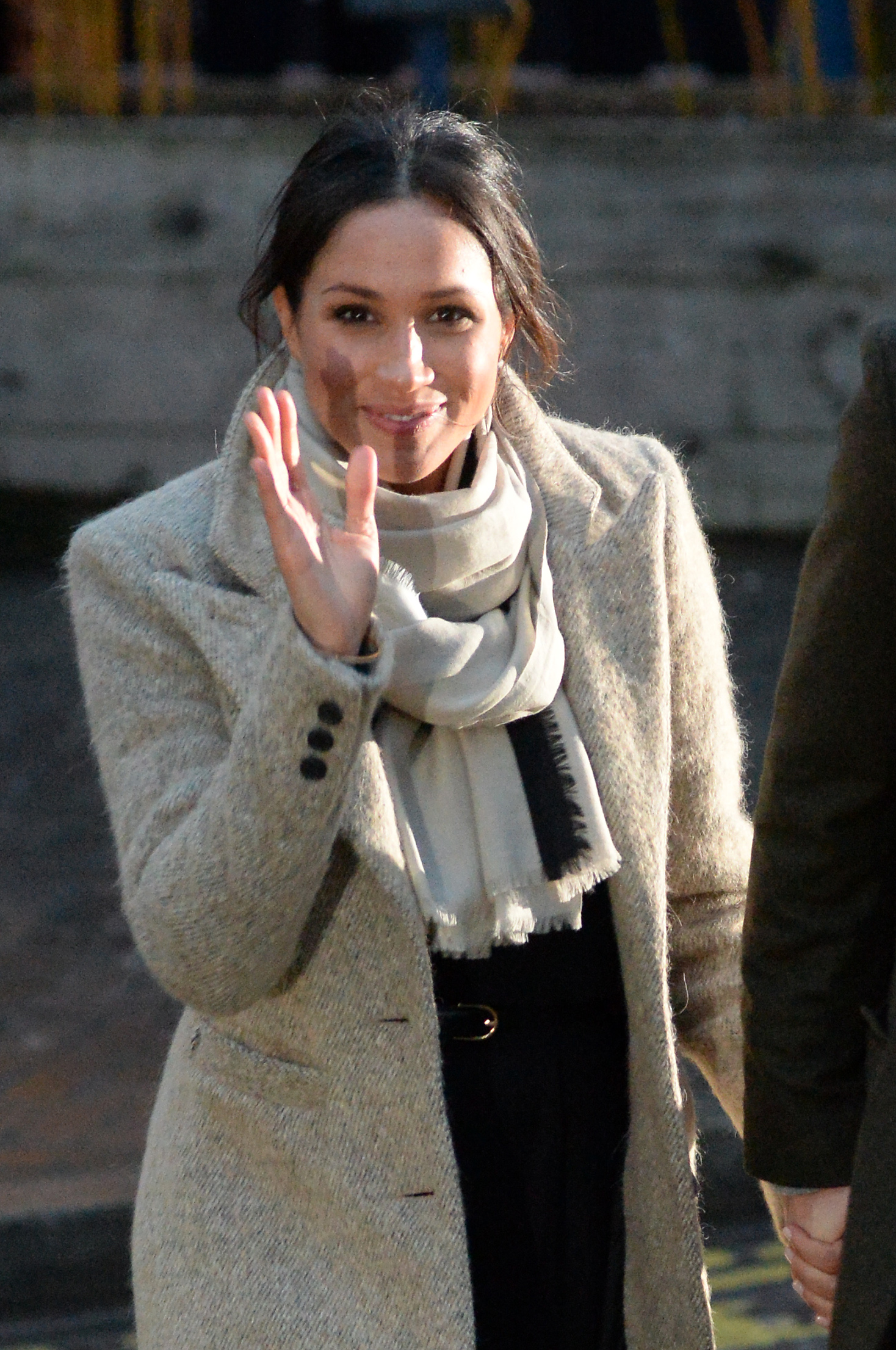 It was Kate's birthday yesterday, and she took it easy, apparently. But it was back to work today with a visit to a children's charity. Sporting a lovely curly blow-dry, I might add.
Advertised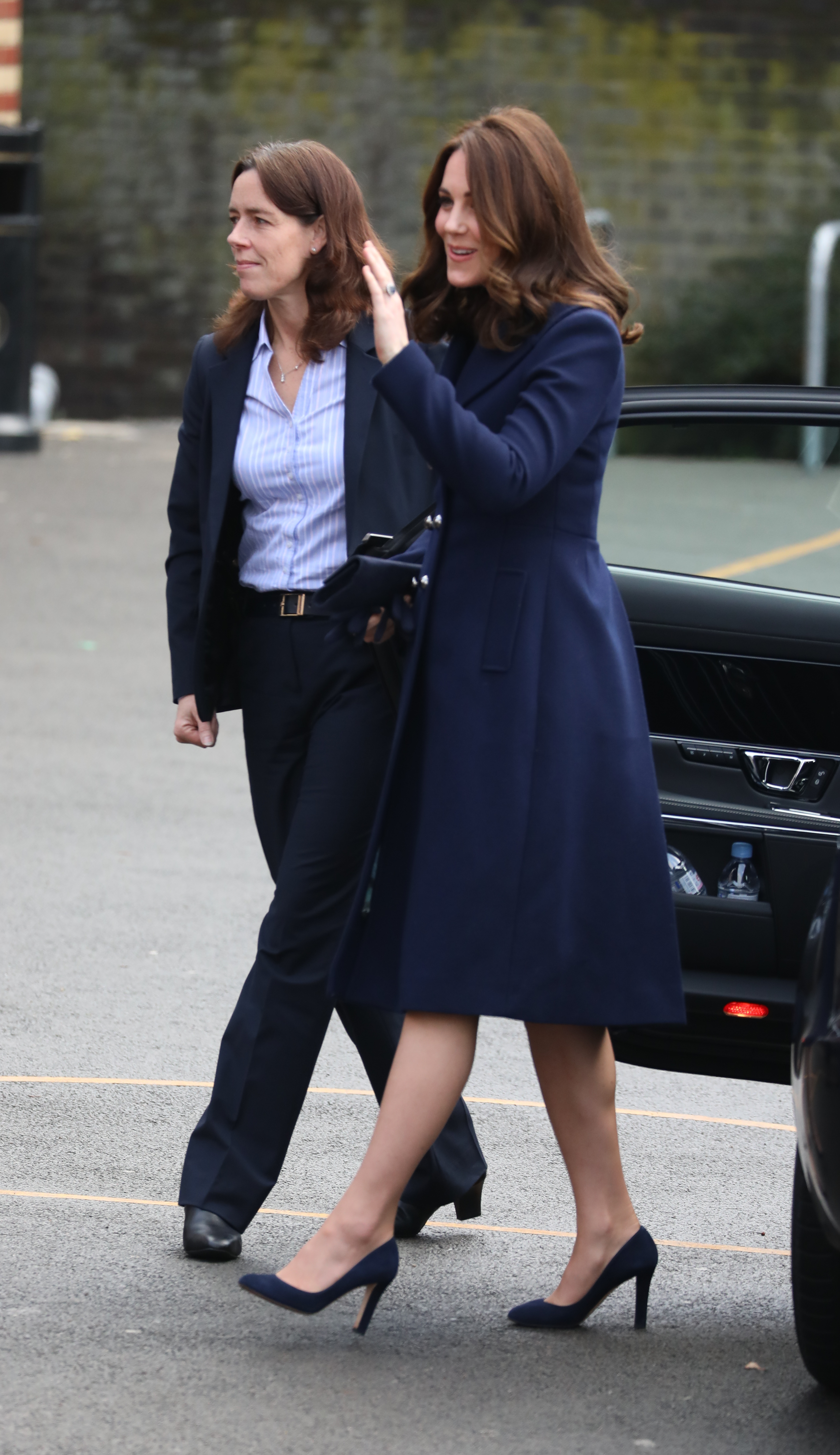 Her coat is by Hobbs and costs a very middle-England friendly £299. SORRY, THAT'S SOLD OUT, TOO!
While Meghan's coat is a carefully tailored and cut in a classic single-breasted style, it's decidedly more modern than Kate's riding coat style, which is very nice and that's about it.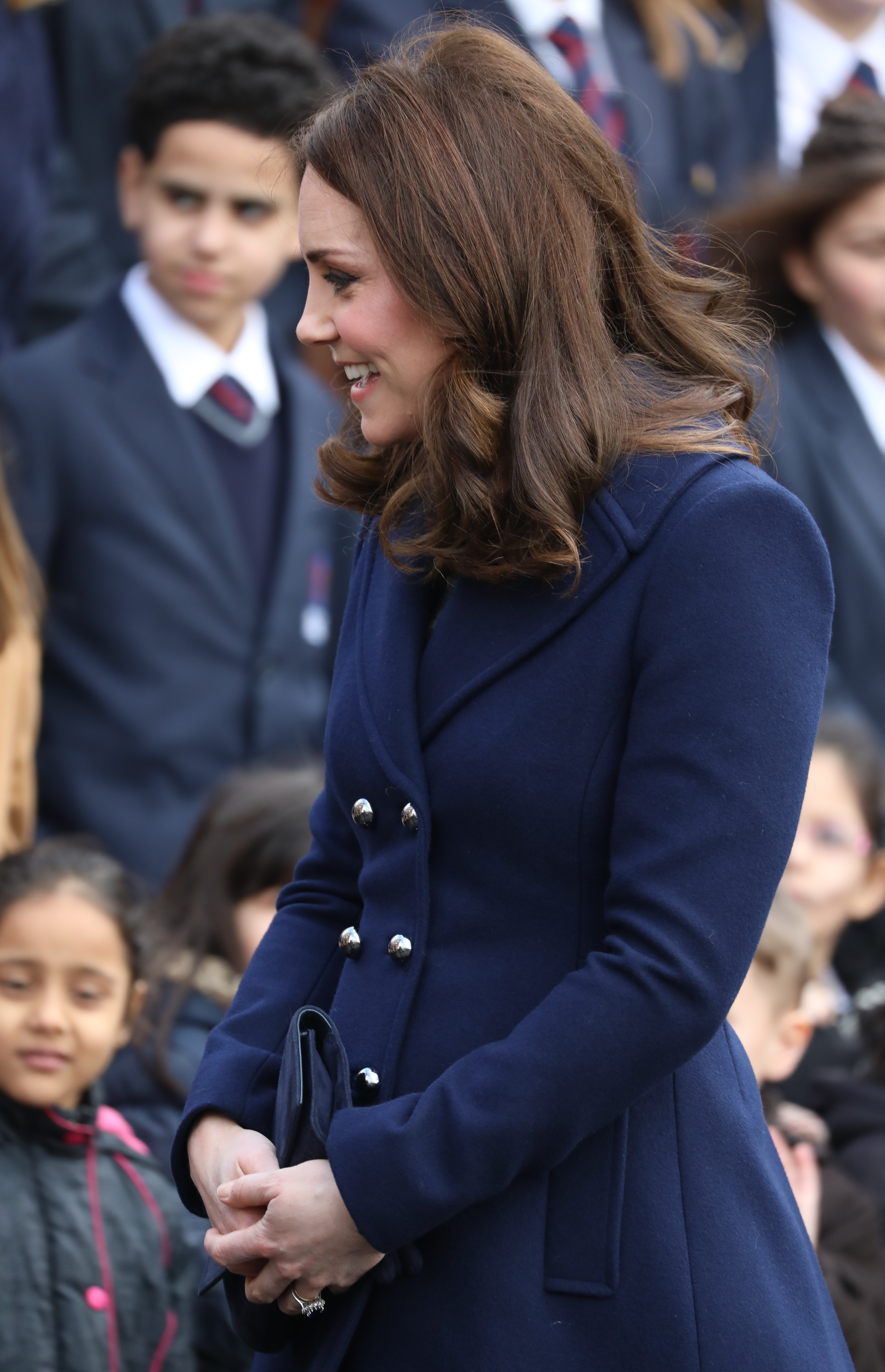 My vote goes to Meghan, this time. But that's just my opinion. Tell us yours.
Advertised