 Who? What? Wear? British model Edie Campbell at the Royal Academy of Arts Summer Exhibition 2018 looking true in blue
When you think 'powder blue suit' do you think Adam Sandler in The Wedding Singer? Or Ben Stiller in There's Something Like Mary? Do you think retro, passé, I'd never wear that? Well, in the immortal words of Saint Celine Dion, think twice about that outdated assumption because the powder blue suit is the coolest thing you could hope to wear this summer.
It's so committedly nonchalant, you could wear it with a vest borrowed from your grandad, greasy hair and last night's makeup (don't do that) and you'd still be that person who everyone wants to be seen with.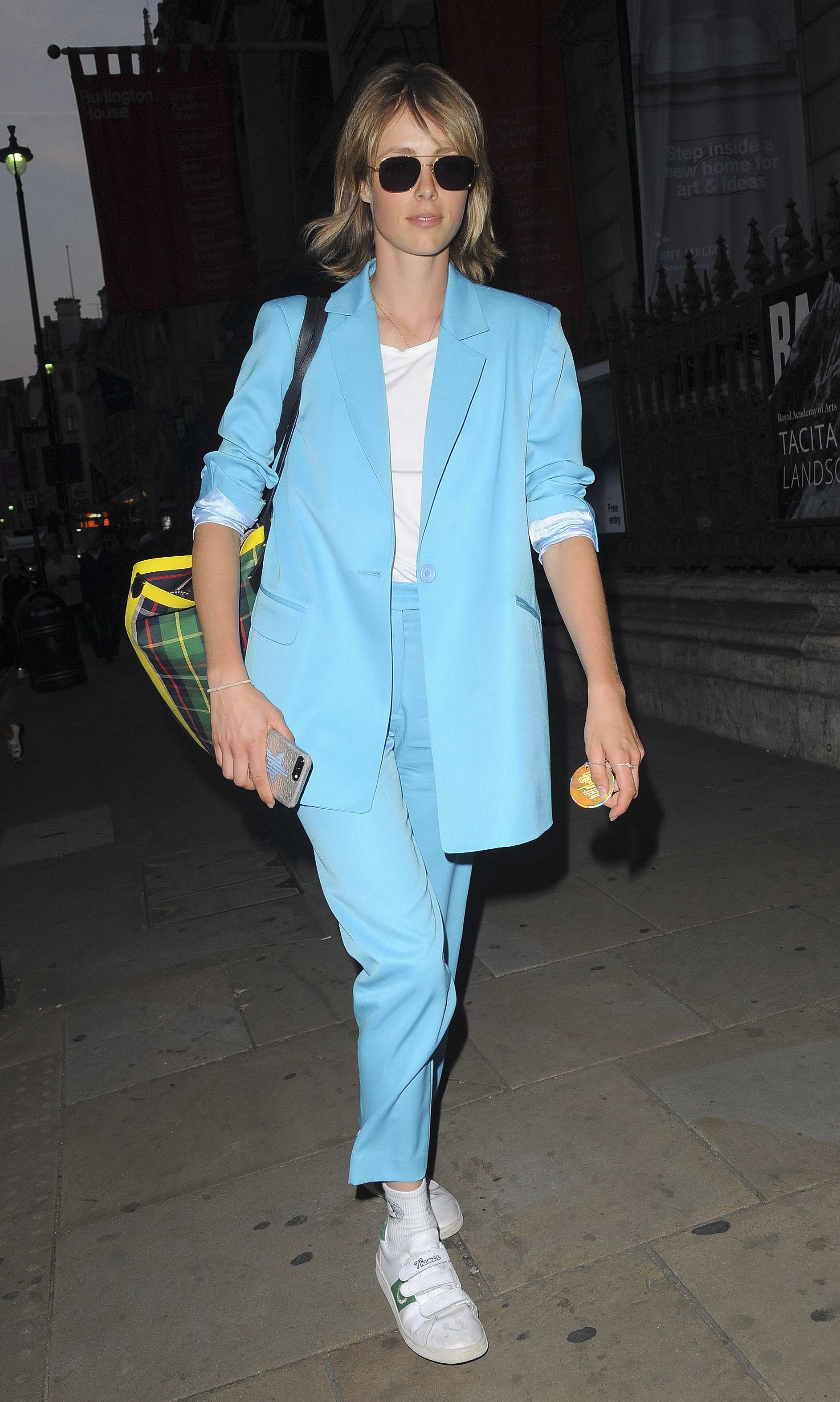 It's a sneaker type of outfit, too, which makes it all the better, but if you want to wear it to a wedding or something like that, you could wear with high heeled sandals and a silk or lace cami top.
Advertised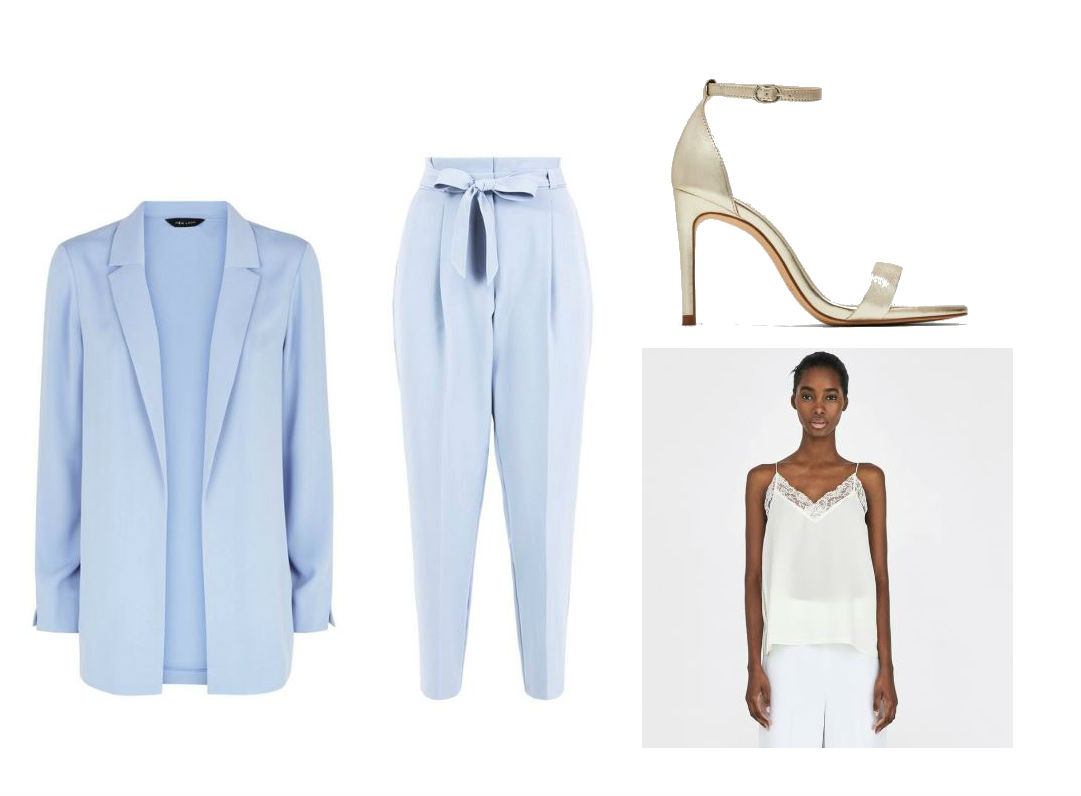 New Look blazer €24.99 / New Look trousers €24.99 / Zara heels €49.95 / Zara camisole top €19.95
The suit co-ord is popular now, and not just in black, TG. If powder blue really isn't your colour, you can find matching pants and blazers in all the colours you can think of on the high street. Predictably, Zara has a great selection.
Zara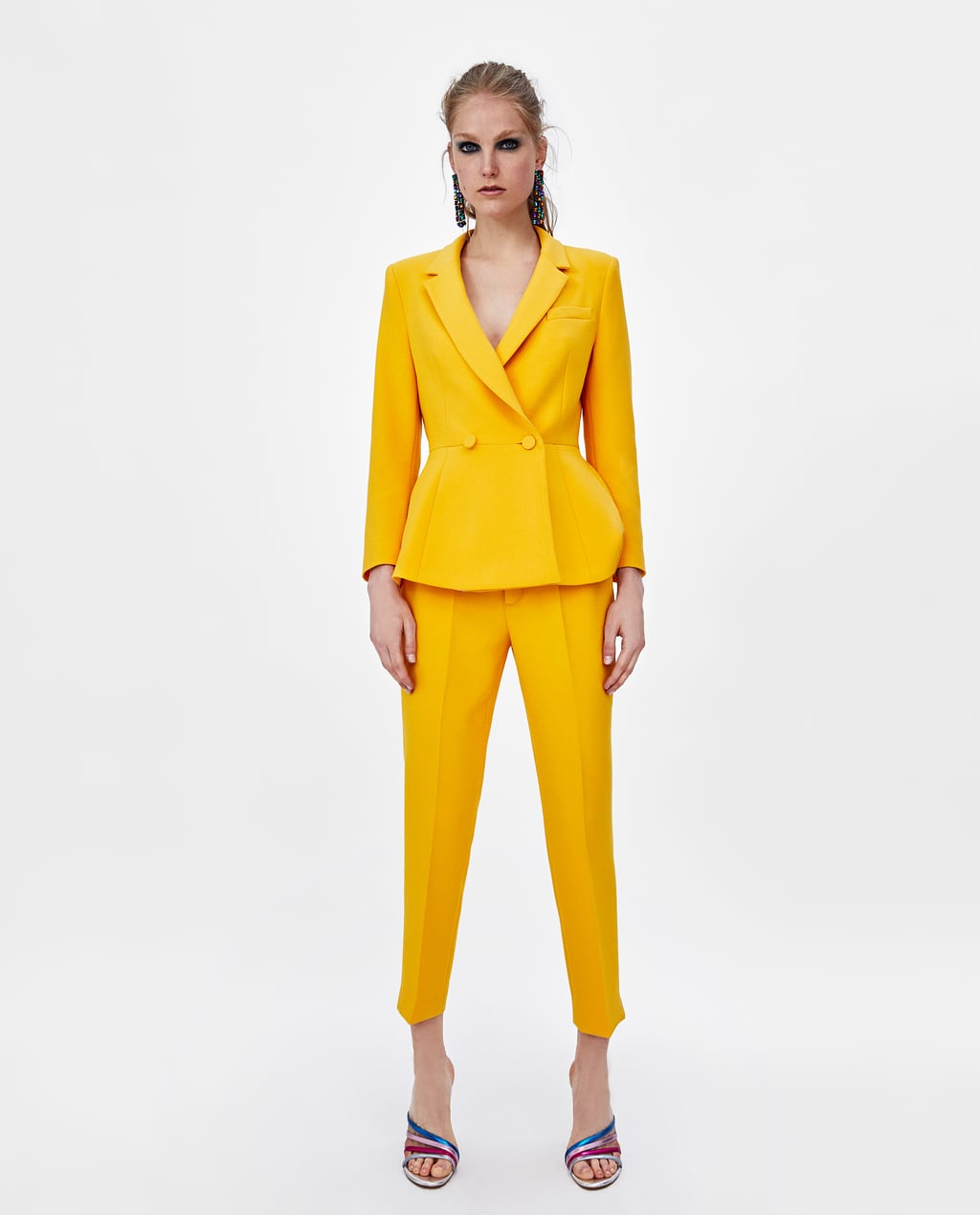 Advertised
Peplum Blazer €59.95 / Skinny Trousers €39.95
And we can't forget about Bershka, who proved earlier this year that they are a brand that we have to stop forgetting.
To style your suit the Edie Campell way, go less is more for sure. A few tiny little chains to sparkle subtly around your neck, rolled up sleeves and shades. Definitely some shades. Wear those sneakers - this summer's ugly runner trend would give you an extra cool girl advantage. And know that when you - or the fashion bosses - get tired of the matching suit trend, those two pieces can be worn separately in so many different combinations.