 High street wedding guest dresses may not have the time limit you thought they had.
The worst thing about weddings is that what you wear tends to have a time limit, but you will want to wear these high street wedding guest dresses over and over again.
Now, for some people, this will mean they'll last a couple of outings this season. For others, they'll put them carefully away and break them out every couple of years. These wedding guest dresses aren't entirely time sensitive, and if you think they are, look again. Michelle Keegan's puff sleeve gúna for Littlewoods would have stolen the show in 1985. It will look utterly fabulous at an event this year. And it will probably look good in 2029, too. (Of course you'll still fit into it!)
Silky styles are wedding guest staples that fit in any year and for some, like the gorgeous green side-tie dress from Warehouse, any season. Can't you see that baby with a big faux fur stole? The glamour.
Then, there are the ruffley, floaty types from Oasis and River Island. Those guys are so lovely for a summer wedding, but once you've got the Big Day out of the way, they'll become great Day Two dresses. After that, bring them on holidays for your night out number.
Turns out, anything is versatile when you make it versatile.
H&M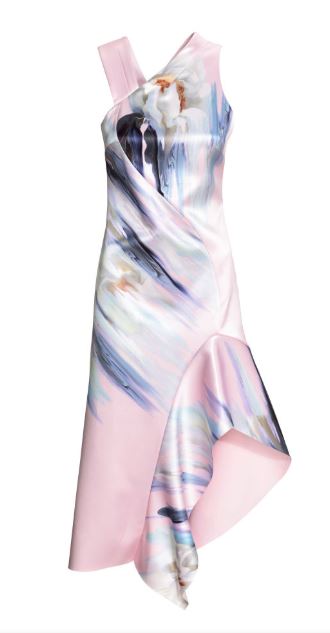 Bonded Dress €138.99 (was €199)
It's not only on sale; it's interesting enough to wear for a good few years to come. And, just putting it out there, but wouldn't this be a cool bridesmaid dress, too?
Topshop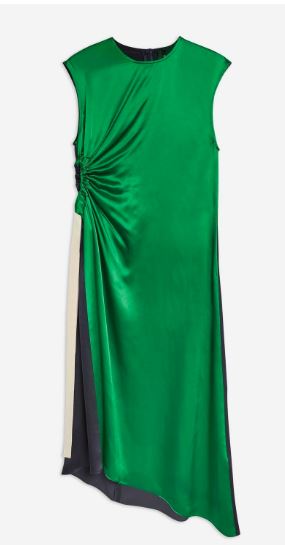 Colour Block Cut Out Skater Dress by Boutique €130
This dress is the type that the most sophisticated women in your office would wear. But it's also perfect for a city wedding if you're into minamalist style.
Oasis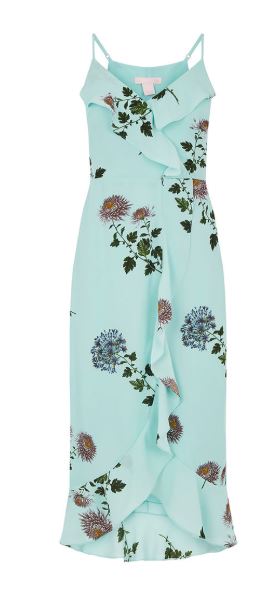 Going to a wedding abroad? We've found your outfit.
Zara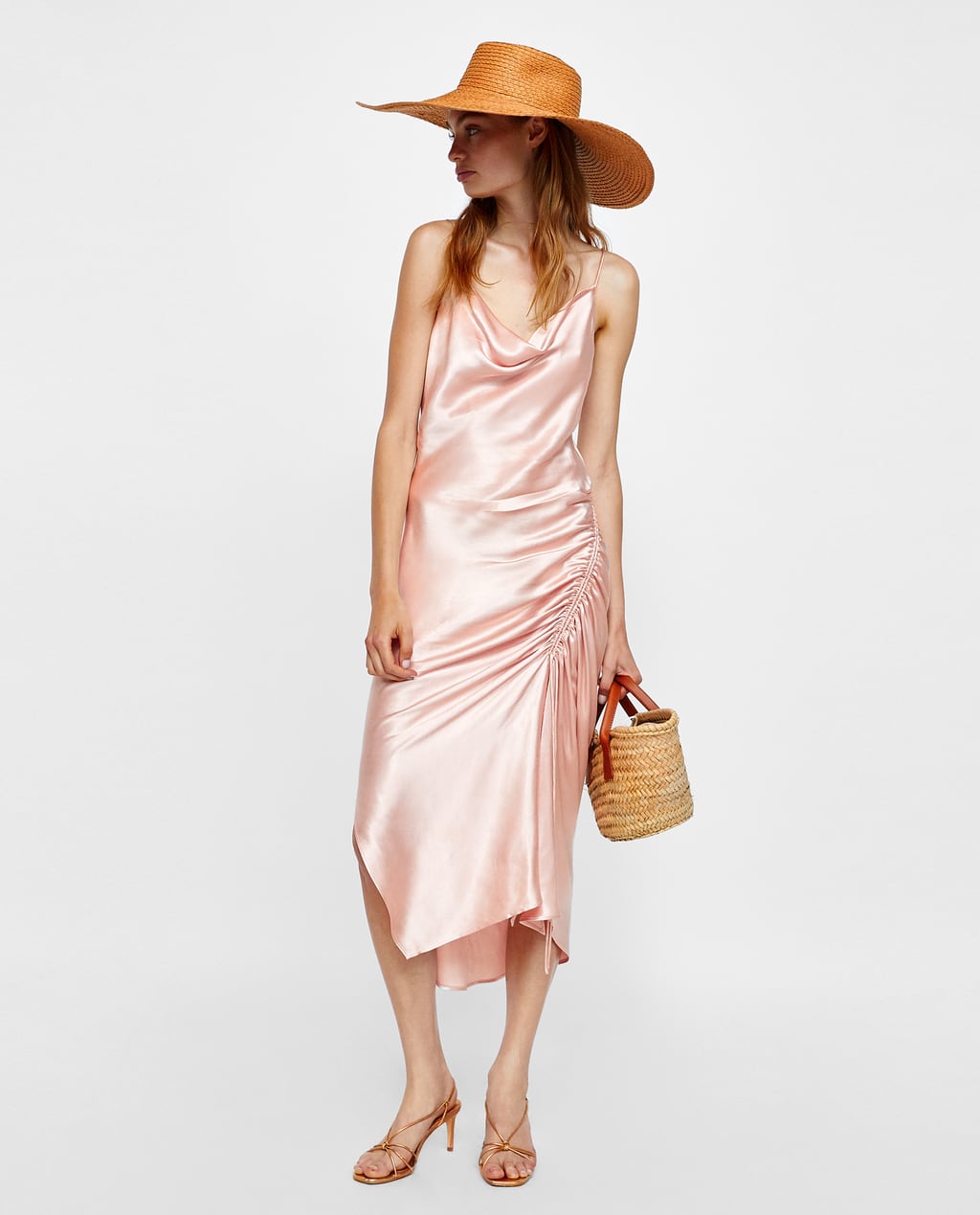 Advertised
Slinky, sexy and at a very nice price indeed.
Warehouse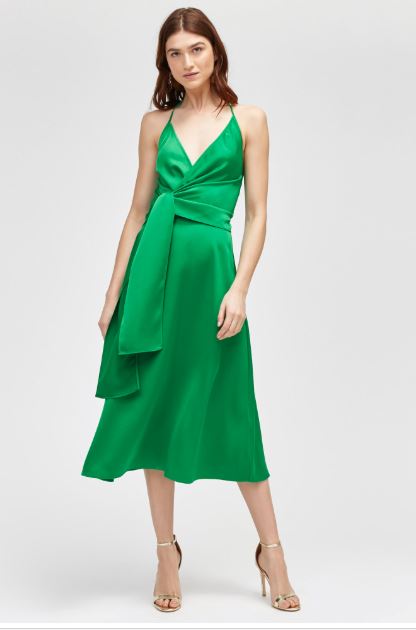 This has a hint of Keira Knightley's Atonement dress about it making it a true classic, no.
Littlewoods Ireland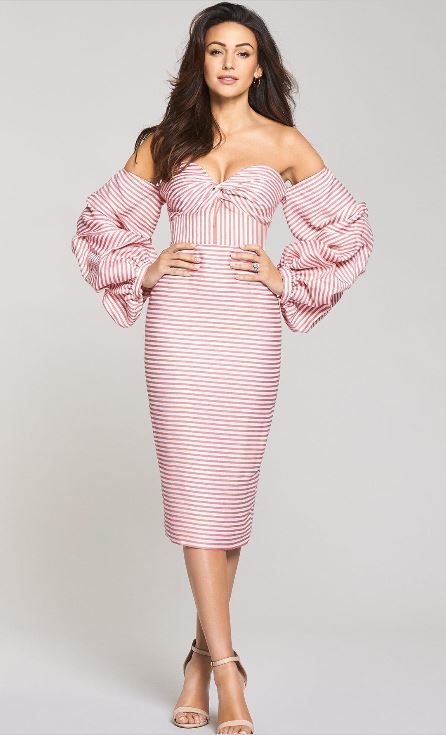 Michelle Keegan Striped Exaggerated Sleeve Dress €110
We love the sleeves... but after a few wears, find a good tailor, lob them off, and you have a brand new dress.
River Island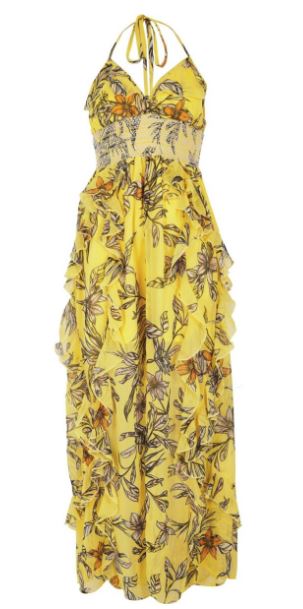 Yellow Caroline Flack Floral Maxi Dress €80
If you're looking for a maxi dress for that wedding in Portugal, you've found it.
Miss Selfridge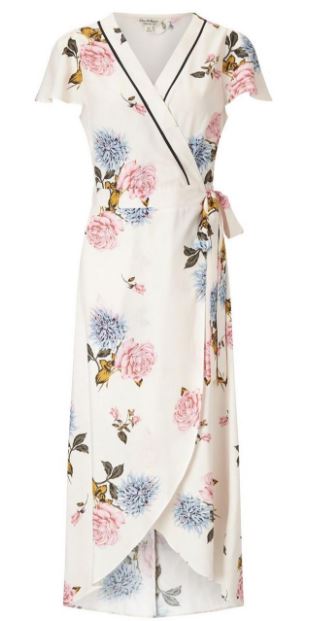 Clara Vintage Wrap Dress €39.20 was €49
How stately home garden party is this? Wear with a hat. It's essential.
Bershka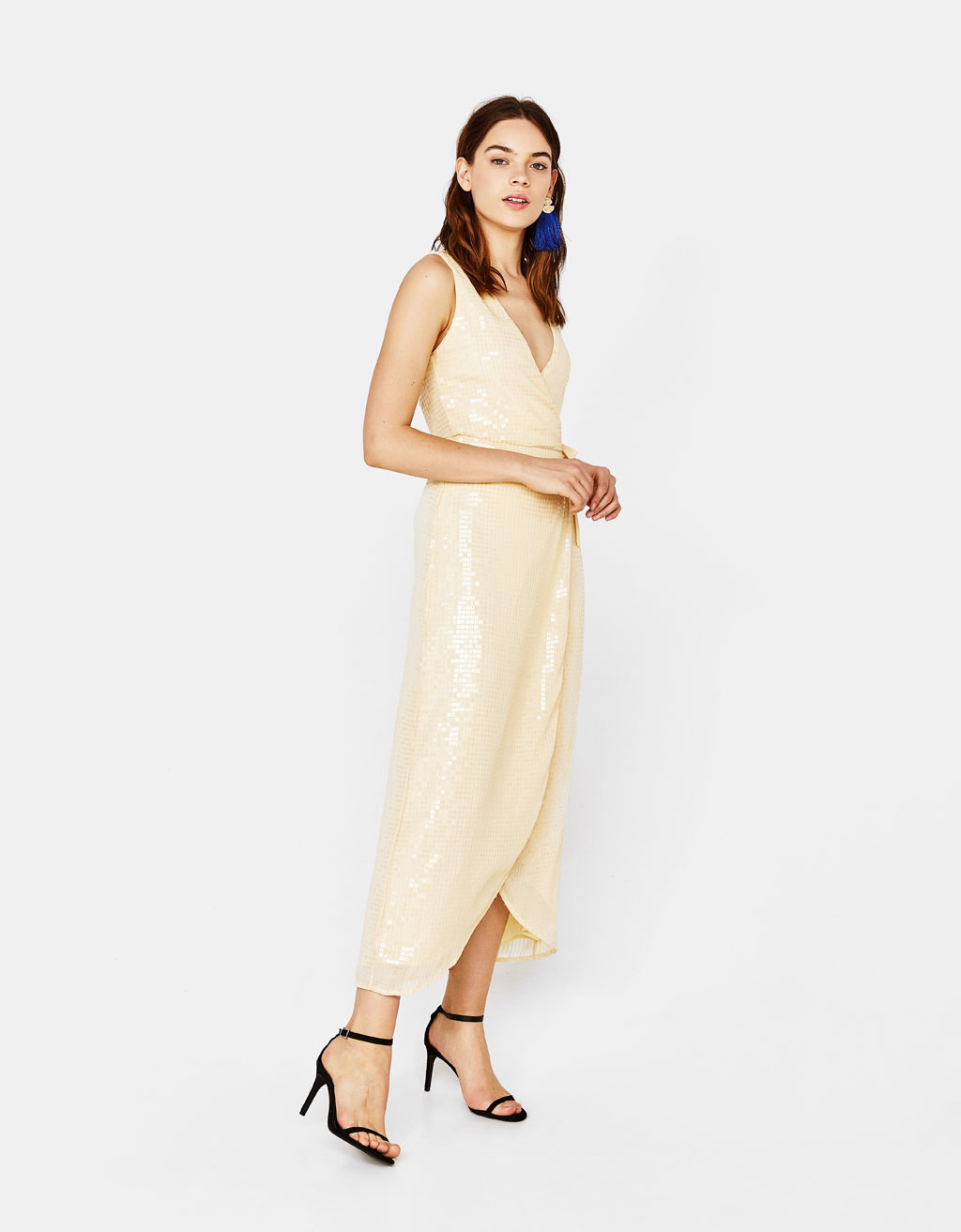 Advertised