 We have discovered a suits-everyone €20 Christmas party outfit. The entire thing costs less than tonight's sneaky drinks with the girls!
Whether it's for the work party or Christmas drinks or you don't know what to wear for the day itself, this outfit will cover all the bases. It's the most simple of combinations, an LDB and some dancing (in the one spot) shoes.
I discovered the dress - a new arrival to H&M - and it immediately went into my shopping basket. It may seem plain, but there is something exceedingly sexy about a long-sleeved mini dress. And it will keep your arms warm, too. The material has a velour finish which gives it an edge and adds to the warmness. I had a dress just like it that I got in Dunnes about ten years ago and I honestly wore it to death. It was just one of those pieces that worked really hard. This one will be the same. You can wear with bare legs or tights and you can style it in different ways by changing your hair and jewellery and accessories.
For the Christmas party look, you have to wear it with these red sandals from Penneys. They're only €11, they're in a festive colour - and, anyway, everyone needs a pair of red shoes. Again, make it work for the tone of your Christmas party by changing up the extras (things you already own, of course). Add long, dangly earrings for a fancier 'do, and none at all for if it's that more casual. Pop on some 'fashion tights' for your work party - and a Santa hat if needs be.
H&M
Advertised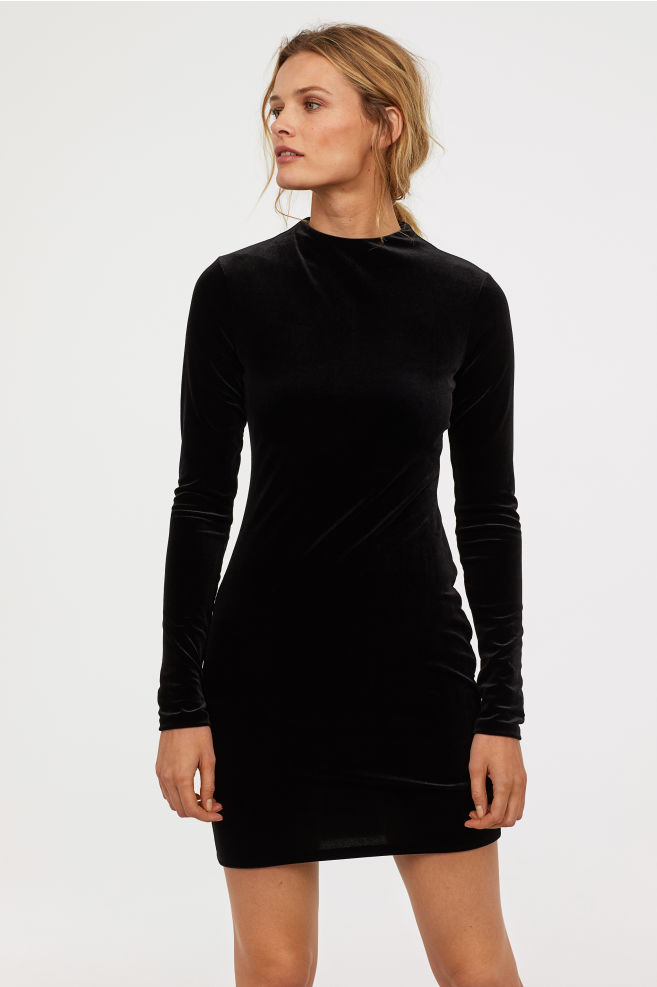 Penneys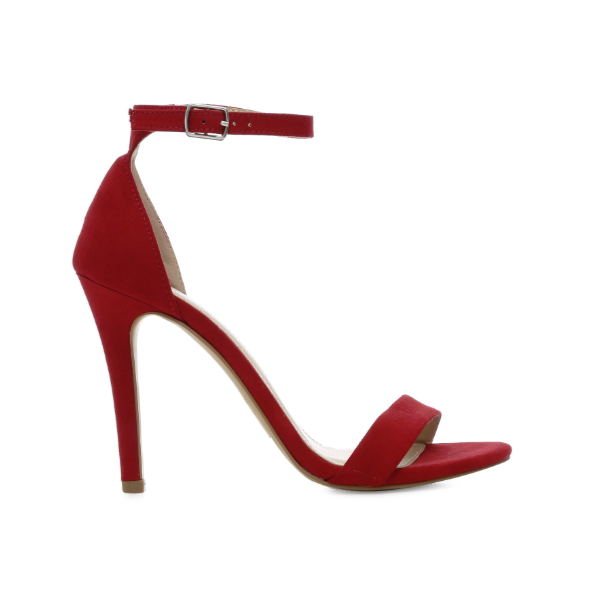 Red Sandal €11
Advertised
Would this be the sort of thing you wear to your Christmas party? Can you afford to add yet another Little Black Dress to your wardrobe, even if it costs only €9.99?