 You might have noticed at Victoria Beckham's recent Autumn Winter 2016 show at New York Fashion Week she appeared for her mandatory catwalk wave wearing not a pencil skirt and top, or structured black dress. Nope, she went all casual, and it has the fashion world talking about a more relaxed aesthetic. Ath-leisure wear is everywhere, and now that VB has unofficially approved it with her downtime dressing for uptime occasions, well then, we have to abide, right? So here's our lesson in how to get the VB casual chic look. For less, of course.
First up it's all about the trendy trainers/sneakers/runners. If you want to be super cool, get yourself a pair of Nike Air Force 1s, which are a street style favourite. But if you want something more dressy, then a suede runner is a good option which will work with jeans or slacks alike.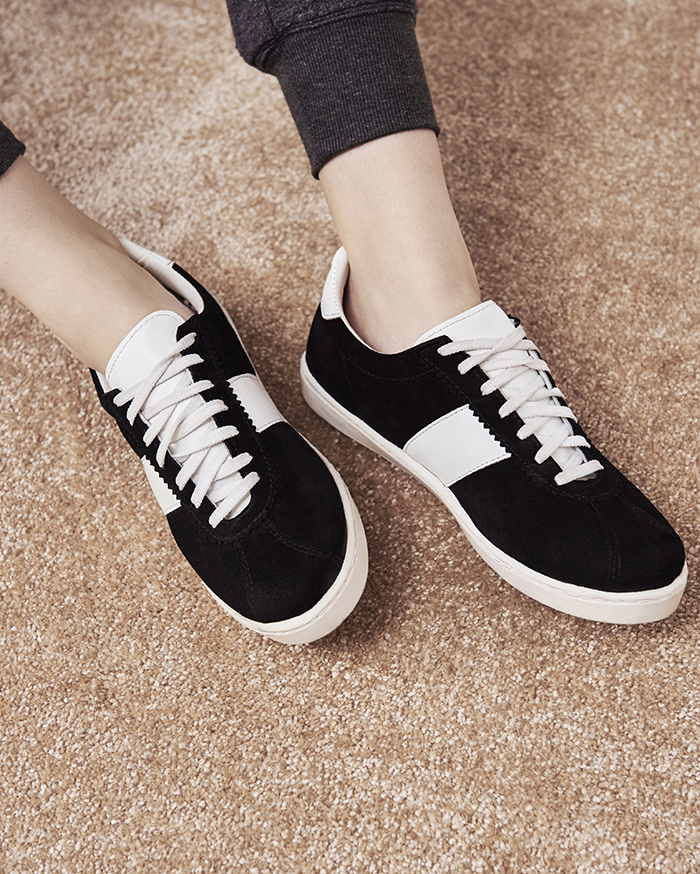 This look is all about mixing something super casual, with something more formal, such as tailoring. Victoria went for an oversize sweater with slacks which is a perfect pairing and Topshop is the champion of this contrasting way of styling. Take one sweatshirt, and wear with a pinstripe pair of
Take one sweatshirt, and wear with a pinstripe pair of trousers, and if they are ankle grazers, then you are top of the class with trends. Then it's a case of swapping your shoes and brogues for runners to complete the look.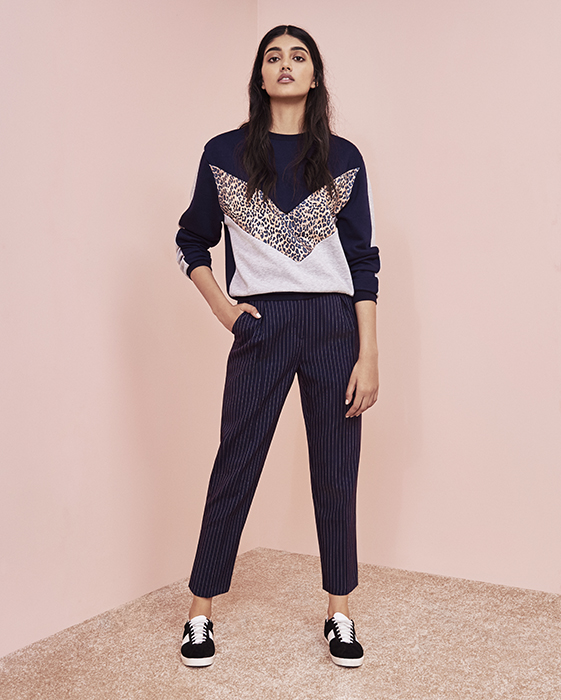 Advertised
If you fancy giving this a try, it's a simple two-step process really. Go oversize with the top, it needs to fall off your shoulders, with less structure than a normal top or knit. If the sleeves are a little long, then that's a good thing too. Next, choose a pair of trousers that suit your body shape, whether that's a bootcut style or cigarette pant.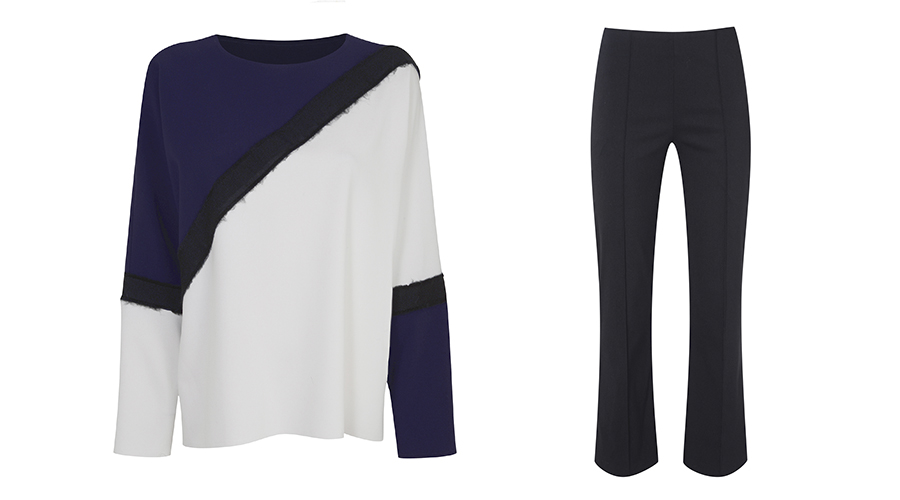 Or, you can take the trend up a notch and go for a culotte pinstripe which I found at French Connection. They also have oversize tops in abundance, so it's worth a look at their website or shops.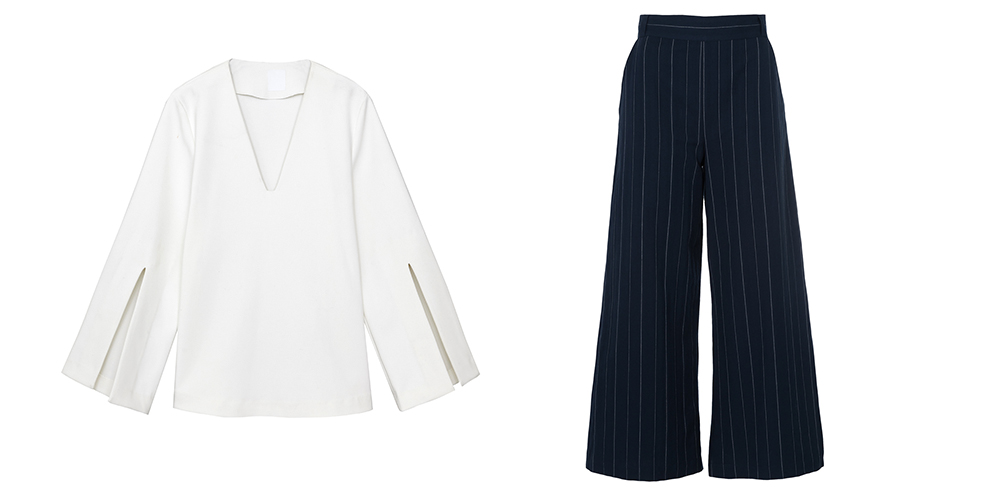 Advertised
So VB is setting a new trend, and I love it, but do you? Is this mixing and matching formal and casual wear practical?