 If you're going on a city getaway this summer, make sure to bring these, the most glamorous flat sandals in town
Warehouse scares me. At least, the Warehouse on Grafton Street does. I love the pieces I find in the online store, but once I go into the physical shop, my heart sinks. Everything in there just seems so...basic, especially during the sales. It goes to show the power of a well-laid out shop.
That's beside the point, though. The fact of the matter is that Warehouse is home to a few really nice pieces for the thirty-something woman who doesn't want to shop in Topshop anymore. I want these glam flat sandals for traipsing around a city in France on my holliers.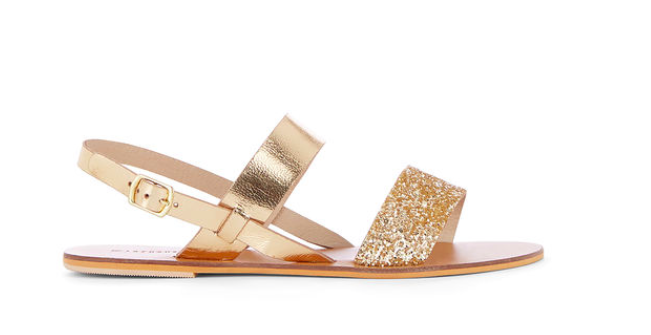 So glittery! So gold. And real leather.
Advertised
They won't break the bank, so I might as well get these too.