 Another week, another coat! But seriously, this Warehouse coat deserves a place on your hook because all the fashion people are wearing it.
A trend emerged during Fashion Week. It was the trench coat, but not as you know it. It was brown, for one thing, not the classic beige, and it was patent. Topshop had the viral version and it quickly sold out. Luckily, Warehouse has a very similar version - and in our eyes it's even better.
If you want a classic version for a mere €28, see this trench from H&M. 
The patent trench coat from Warehouse is more than a trend piece. It's a style statement. It lets everyone know that you're a classy type, but you like to colour outside the lines. It's a different take on an established wardrobe staple and we're here for it.
Warehouse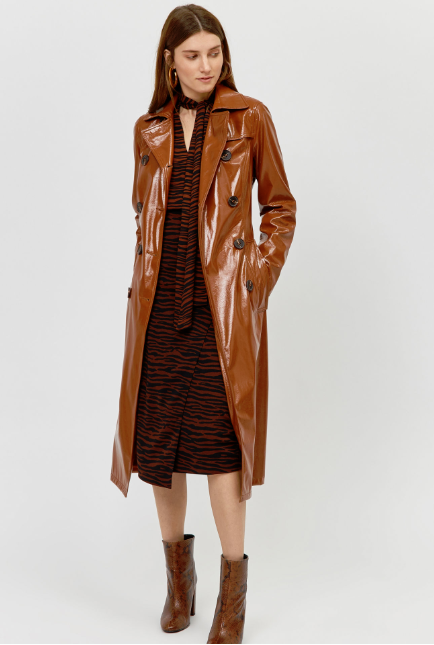 Advertised
Even though it's not exactly cheap at €116, it looks more expensive than it is making it quite the investment piece. It will go with all of your neutral coloured outfits - beige is big this season and this will give it an edge. It will also suit jeans - blue and a deep tan go gorgeously together. There's another viral high street piece that did the rounds at Fashion Week, and it will go with that too.
These are the white boots that so many street stylers wore from show to show.
Mango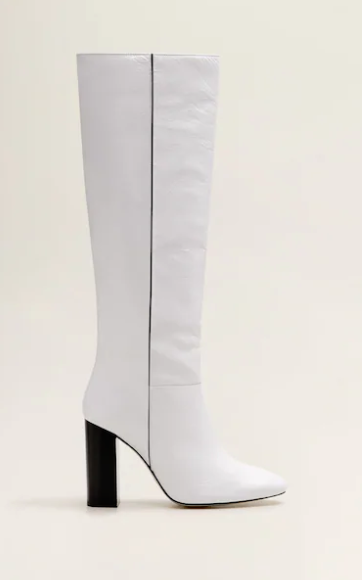 Advertised
Leather High-Leg Boots €169.99
Would you wear the 2019 trending trench coat or would you rather stick with the classic? If you're going for the classic, would you buy H&M's €30 number, or will you be saving up for an expensive piece you'll have for life?