 Heritage prints are here for autumn/winter. Make sure you style yours with a modern twist to look more Balmain than Balmoral
Heritage prints have made a massive comeback this season. Everyone from Stella McCartney to Dior and Tory Burch featured traditional British prints in their recent collections. We're talking tweeds, houndstooth, checks and plaids.
Dressing like an extra in 'The Crown' has never been more popular it seems, with women's suiting taking inspiration from the actual Prince of Wales. The eponymous heritage print, distinctive in its black, grey and white crisscross pattern, is the epitome of conservative British styling.
Perfect for picking through the English countryside or going for a jaunt about town, heritage prints are a trend that will never go out of style. The easiest way to incorporate the look into your autumn/winter wardrobe is with a great blazer, coat, or jacket.
As always, the fashion buyers at Zara are some of the quickest and best at turning catwalk trends to wearable and affordable high street pieces.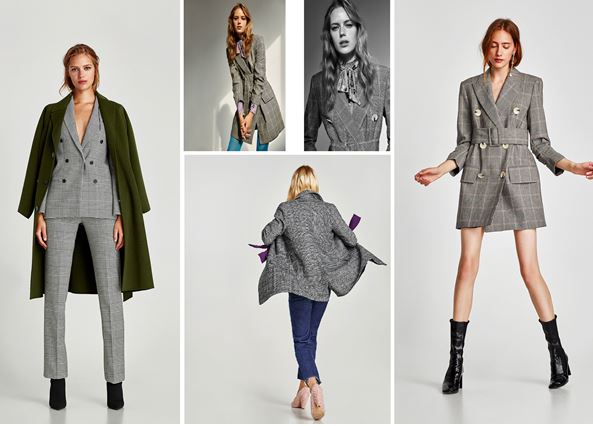 If you want to be bang on-trend, go for a double-breasted style with a relaxed, slightly oversized fit and leave the jodhpurs and riding boots at home! Instead, pair your heritage print blazer with a pair of jeans or leather leggings for a modern twist on a country classic.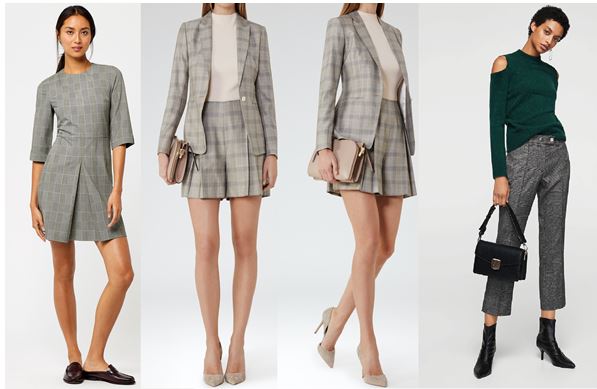 Advertised
This isn't a case of go big or go home, however. If loud, brash prints are too much for you, check out brands like Reiss, Warehouse and Mango who do subtler, more office-appropriate prints.
Masculine tailoring is all over the high-street right now and finding a way to rock that trend in a way that works for you and your body type can be challenging. Try pairing a longer line heritage print blazer with a belt to accentuate your figure, or opt for a slightly cropped fit if you are petite.
Another firm favourite fabric this season is Chanel-inspired tweed. Naturally, 'weatherproof', proper tweed will keep you warm and toasty during the transitional season and into the colder winter months ahead.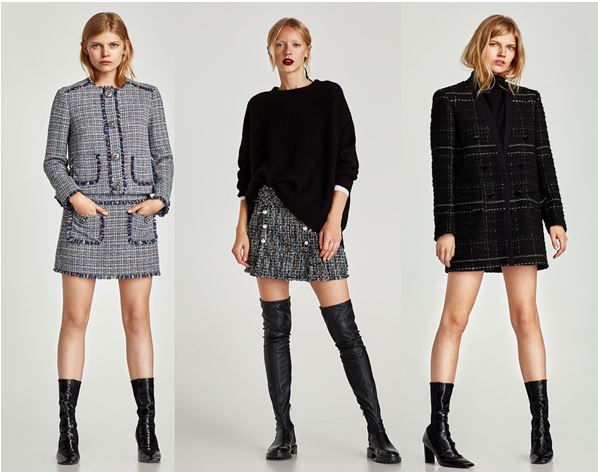 If the thought of incorporating tweeds and boucle into your wardrobe is breaking you into a sweat, however, don't worry. This trend has all the hallmarks of sophisticated styling, think structured two-pieces with pearl details to the pockets and sleeves, but in muted tones like blacks and greys.
Give your tweed a modern twist by pairing it with over the knee boots and a slouchy knit jumper, or embrace your inner Twiggy with a matching skirt suit, black roll neck and baker boy hat.
Advertised
Follow Beaut.ie contributor Sarah O'Brien @Sarahobjourno  on Twitter, and on Instagram!