 You need a handy pair of black heels in your Christmas wardrobe to go with every outfit you own.
Let me be a little clearer, you will wear this pair of black heels all party season long IF you don't mind cold feet. You'll be used to the cold by then, I promise. Christmasses in Ireland are quite mild really (eh, if you don't count the Big Freeze). During party season you're willing to put up with a few blue toes, anyway, in the name of festive style.
I found this pair of black heels in Mango and I really love them. They are sandals, but they're so distinctly winter sandals. The black satin bow gives a tuxedo feel to them, and who wears a tuxedo in summer?
Mango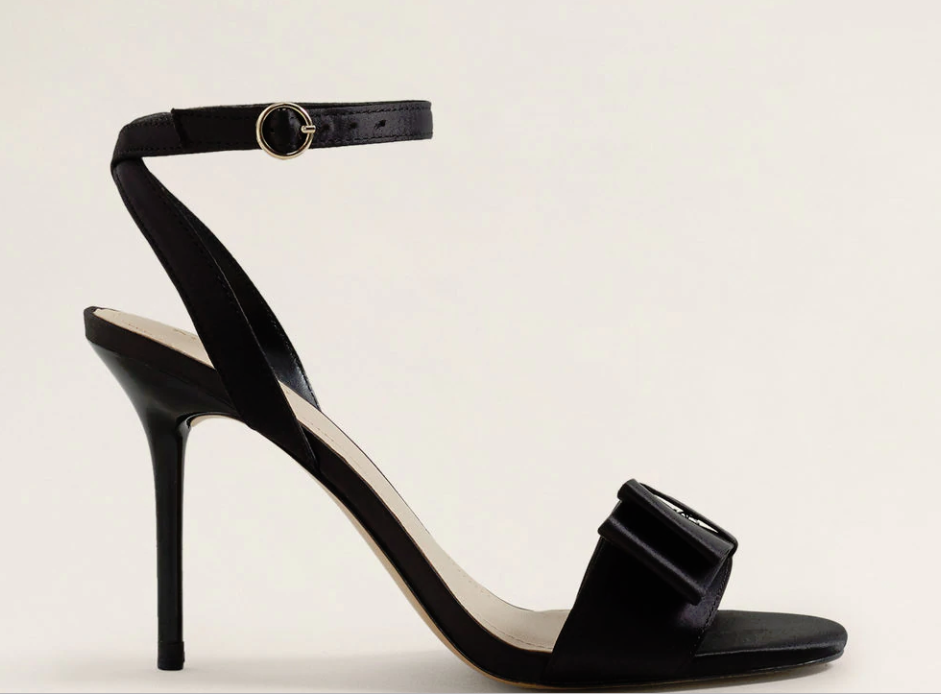 Advertised
They're a step (baddum pish!) above your usual high street shoe, too. Notice the skinny leather look ankle strap and the shiny heel. The combination - with the satin bow - make them look way more high-end than they actually are.
They're the type of shoe that will dress up jeans; wear them with a tuxedo jacket (because, duh) and a cami underneath and you've totally got a Kendall Jenner vibe going on. I would wear them with tuxedo trousers too (ok, I'm obsessed) and a silk shirt. So sophisticated with that little hint of sauce. I hope you still have your glittery skirt from last party season because they would look gorgeous with that, as demonstrated by the Mango model. (And, look, a tuxedo jacket.)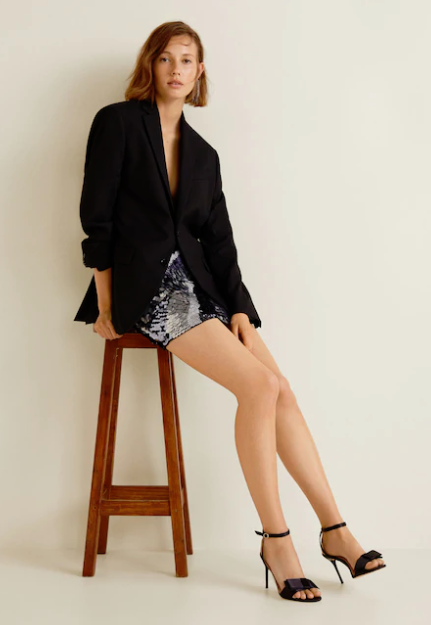 If you didn't buy into the sequin skirt thing last year, never fear, here's where you can buy the mini above. If that blazer takes your fancy, ah sure lookit, here's where you can get that too.
Do you go bare-footed in winter? Would you consider it in the name of style?