 No, there isn't a one style fits all, but one of these pairs will go with all of your work outfits this autumn.
We have a dilemma in Beaut HQ. We're ready for autumn clothes (the cosier and comfier the better), and we don't mind making the transition to a heavier coat. However, we have a problem with our feet; in that, we don't know what to put on them.
Everyone knows that boots are the footwear of the season because you can wear with tights and socks which means you're covered for any skirt length. But what if you're wearing work pants in a cigarette or tuxedo style? What does one do then? This season, I will be wearing my boots (a certain type of boot, more about that below) with all of my outfits. But, if you're not into that, there are plenty of options for all tastes. These shoes are for people who like to wear the same ones all day, so if you're a runners and heels gal, keep doing that.
The Boot
Boots are my autumn/winter shoes of choice because I can't bear to reveal ankle skin at this time of year. Seeing someone's naked foot bones when it's chilly does the same thing to me as fingernails scraping a blackboard or porridge left to harden in a bowl left in the sink at work. The sight makes me feel icky. I love wearing big thick socks or tights (sometimes even together if I feel like my hooves need a special treat), especially with relatively fancy boots.
As you well know, the boots du jour are white and while they're perfect for weekend jaunts when it's dry and not mucky (OK, so you'll be wearing them from car to bar and only drinking clear drinks), they're not the boots I'm recommending for work. I will be going Western style so that I can wear them at the weekend, too. They go with skirts, long and short, and trousers, skinny or - yes, I'm saying it - bootleg. They'll give you some height, and you'll be able to walk in them all day every day without crippling yourself.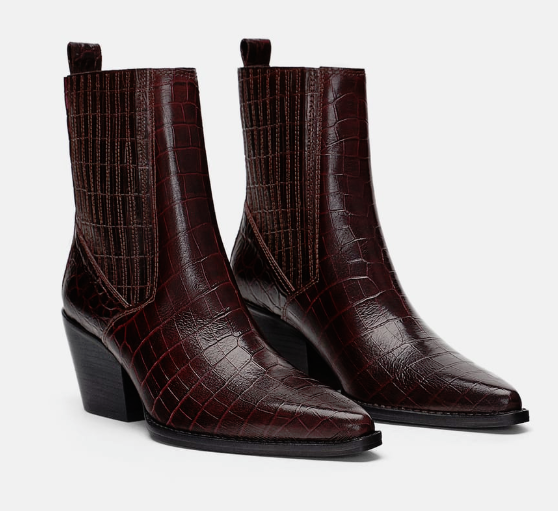 The Flat
Advertised
If you're going flat, you've got to go loafer. Again, they go with skirts and trousers. The best thing to do, with this shoe, is to embrace your inner Michelle Pheifer in One Fine Day or some such '90s work icon. Even better if they come in rain-proof material.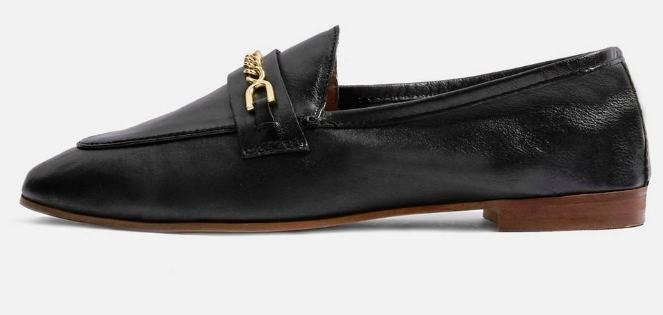 Or how about some Oxfords?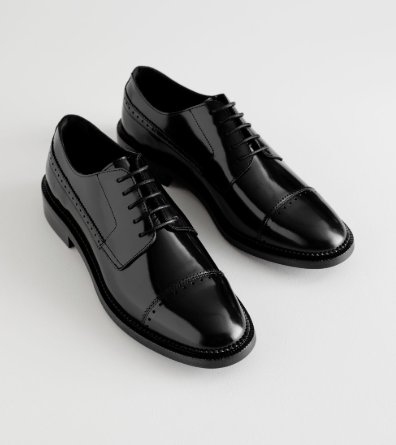 The In-Between
When I say in-between I mean mid-heel. Sometimes going to work in flats or boots just doesn't seem right. We're talking wear-all-day shoes here, don't forget, so I'm not going to suggest a sexy heel. Nor will I suggest a 'comfort heel'. Luckily, the block-heel is still a-go, so that's what will work here. You will have to sacrifice some foot warmth, though, unless you wear with tights.
These are on sale!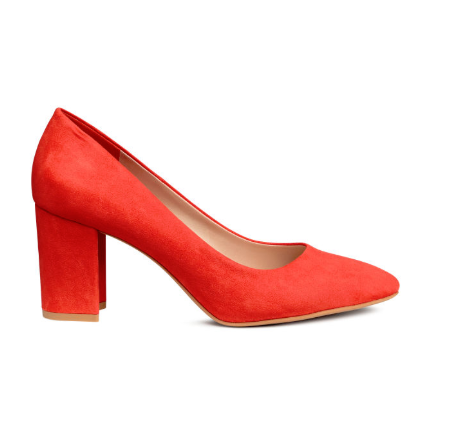 Advertised
H&M Court Shoes €10 (was €19.99) 
What shoe do you wear to work at this time of year?