 Her fans are obsessed with Holly Willoughby's This Morning looks, and we can see what the fuss is about
If you can ignore the comments on Holly Willoughby's Instagram page and just look at the outfits, you could spend a good few hours planning your own winter wardrobe. She and her stylist have become experts at nailing more-smart-than-casual work looks.
The HW This Morning outfit team also manage to find pieces that can be worn to work or for play. Remember the V by Very skirt she wore last weekend? It's sold out in two sizes now.
Yesterday, she was pictured wearing a dress by Topshop layered over a knit polo neck. And it was a winter work wardrobe wonder. You can try to inject some colour into your outfits this time of year, but head to toe black is sometimes best.
Advertised
The dress is by Topshop. And you can buy it right now if you like.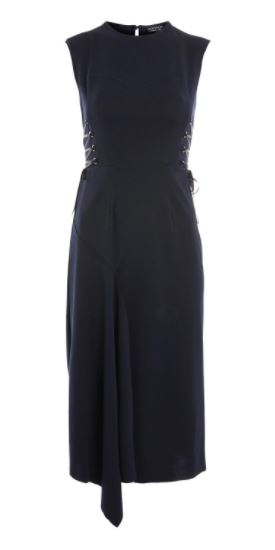 Well, you can if you're a size 34 (a UK 6); that's the only size left. Given its popularity, we're sure Topshop will restock. Won't you, Topshop?