 There are SO many earring trends this summer, but for an injection of chic, this statement earring trend is the only one you need
Earring trends come and go, but you can never go wrong with the classics. Pearl studs, diamond drops and mid-sized hoops are all types of earrings you need in your jewellery arsenal. They are the 'forever styles' that you can not wear for years and then be so glad you have when an outfit requires them. This year, though, earrings are big - in more than one sense.
There's a surprising number of earring trends doing the rounds this summer: ear crawlers, multiple studs and tassel drop earrings are but three. But this statement earring trend, came to my attention a mere day ago, and it's one of those things, like the trench coat, which has the power of instant style.
Because I'm lazy and constantly short on time, these types of pieces call to me like a selfie opportunity calls to a Jardashian. It's the sparkly shoulder grazer: the Trump of jewellery. Eh, why, you ask? Well, it will push all your other pieces out of the way to stand boldly to the front and centre. In this case, it's a good thing.
High/low dressing doesn't make you look like a drunk Helena Bonham Carter anymore; mixing dressy gear with casual is a statement in itself. But I'm not talking about using your Michael Kors handbag as a place to store your gym gear. And I'm not talking about wearing one designer piece and the rest high street. That's impossible if you're like me and the number of designer anything in your wardrobe is 0.
Pairing something a little bit chic with an otherwise basic outfit can do wonders for your style status, as the trench told us. Wear a statement shoulder-grazing earring or two (yet another earring trend for SS17 is a mismatched pair) and boom! You're put together.
We would wear with our hair in a low bun, sunglasses on, and wearing head to toe black. Or wearing a Breton t-shirt, cropped jeans and flat mules.
OR match to your summer dress colour and forego the sparkles á la Pandora Sykes.
Folkster, based in Kilkenny and Dublin, always have a great selection of costume jewellery and you're bound to come across the dangly kind. You may also have some luck with Stella and Dot.
Advertised
I saw the most amazing pair in Topshop yesterday - they inspired this post - but they don't appear to be online. But, here are some we chose earlier.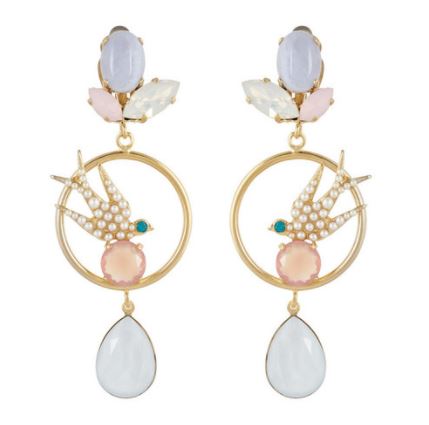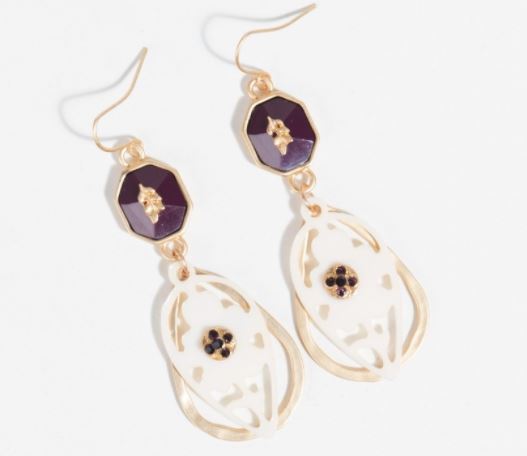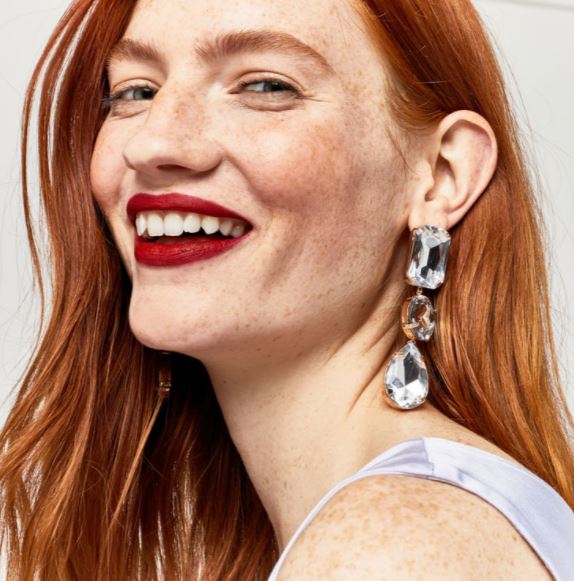 Well done, Warehouse, well done.
Advertised