 If you're like me, you'll have a different pair of shoes for every outfit you wear this summer. If you're smart, you'll buy these guys.
Of course, they come from Zara. I'm a sucker for them, probably because they look so much more high-end than they cost. And feel; you will need to wear them in. I am wearing a pair of espadrille wedges I got in Zara last summer and my feet are torn to shreds. I'm pretty much crippled, but my outfit is on point. But tomorrow, they'll be fine! Pity I'm wearing another pair to go with my tomorrow outfit.
I spotted this pair in Zara that (once worn around the house a few times, with socks and plasters) will be a very handy go-to for wedding season. There's something very Meghan Markle about them, given the pointed court-style so you know they'll look good with skirts, dresses and trousers. But the plastic strap detail combined with the 'nude' colour make them even more versatile.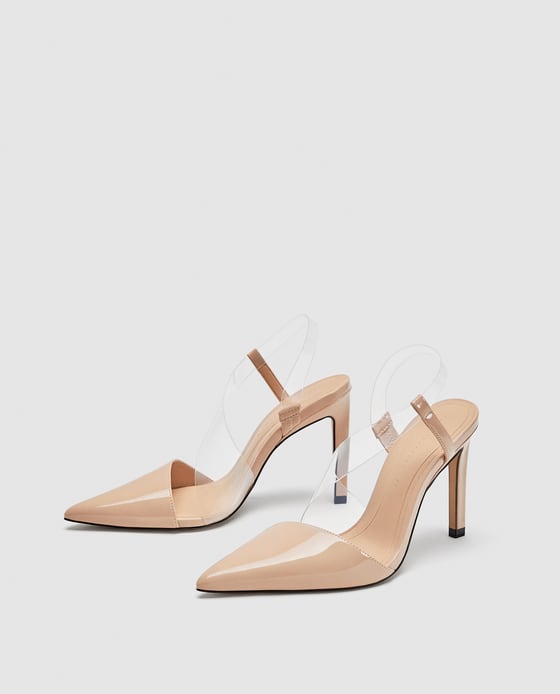 They're not too high, either, but that's not an issue at a wedding - especially a summer wedding - when you can change into flip-flops as soon as you sit down for dinner. (Can't you?)
If they're not entirely your style, you'll be happy to know that the shoe of the season will also go with wedding guest dresses - and they're comfortable, too. People who actually like their feet might like a pair of the fancy flat sandals we found on the high street last week.
Advertised
I really like a good slingback heel, plastic or no plastic strap. These pairs are also worth picking up if you want to have but one pair of sophisticated 'I'm a grown-up' pair of heels in your style arsenal.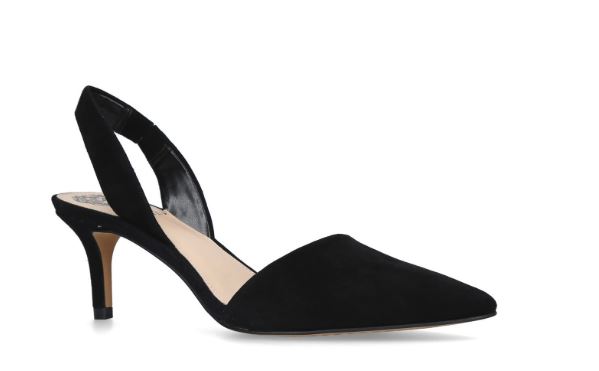 Vince Camuto Kolissa Slingback Courts €90 was €115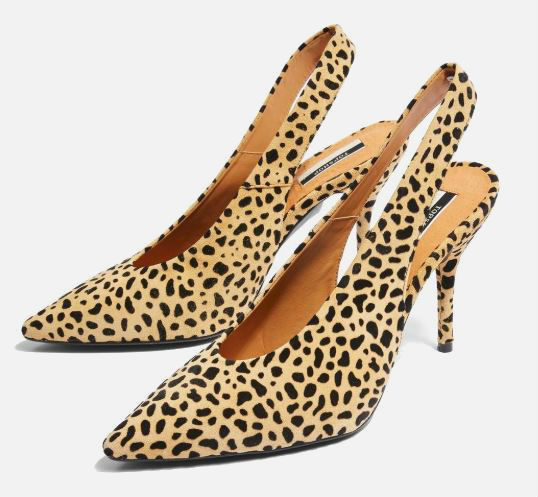 Topshop Gail Slingback Heels €80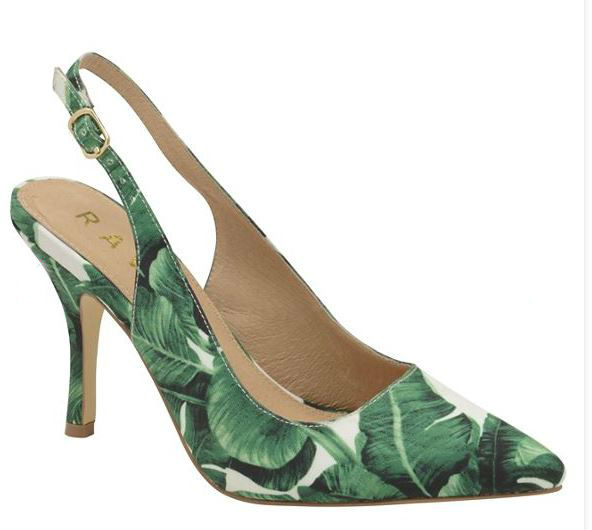 Advertised