 You've got to give it to River Island; they are the kings of transitional pieces
Fresh in for the Spring Summer season is this little beaut of a dress.
This time of year is one of those annoying ones for style. It looks like spring has sprung, but there's a chill in the air that says, "we dare you to remove those gloves". It doesn't feel right to be stuck in dark, wintery colours when the sun is shining, but pastels don't seem like such a great idea either.
The answer, friends, is floral. Red floral to be exact. Floral prints reemerge every single year to reflect the environment's rebirth, but for that time when the winter scale has not quite been shed, a red base is a perfect balance.
Advertised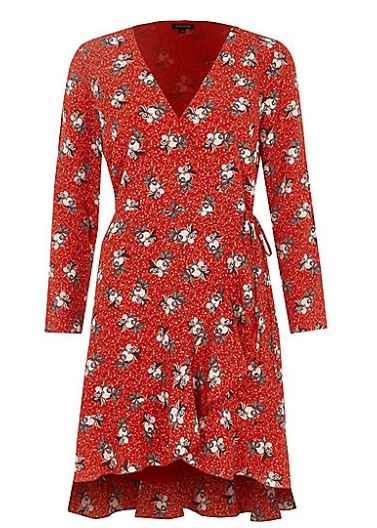 I have passed this dress which is on window display in River Island's Grafton Street store numerous times over the last couple of days, and every time I see it, I like it even more. It's flattering; the cut and style suit most body types, and it will take you from the dregs of winter, into spring and summer and back into autumn. A full season dress for €60? Thanks, River Island.
Get Beaut.ie Delivered
Stay updated with Beaut.ie newsletters full of the latest happenings at Beaut.ie as well as great offers and things we think you might find interesting .