 You look forward to the shopping trip(s), you buy the trend pieces. Then you wear the same outfit all season long
I write about them, and I lust over them, but I tend not to wear 'the trends'. There's a simple reason; I don't want to wear the same thing as everyone else. This would be notable if I were the type of person who picks up amazing, one-off vintage pieces in underground, magical stores. But I end up wearing black jeans and tops most of the time, which has the possibility of making me look worse than trendy. I could end up looking basic.
I try to unbasicify myself with shoes and accessories. Black jeans and a top with big gold hoops and these shoes? Not basic. A mini skirt and a jumper? Basic. A mini skirt and a gigantic jumper with cool boots? Not basic. And that, friends, is what I'll be wearing from September 1st onwards.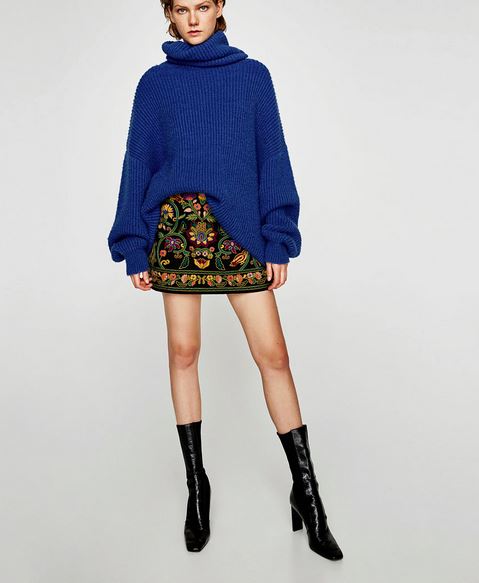 I'll be going bare-legged for as long as my pins can take it, then I'll move to black tights. Or colourdy tights. Tights is an a/w 17 trend that non-trendy people can get take on, because they keep your legs warm. Just add big earrings.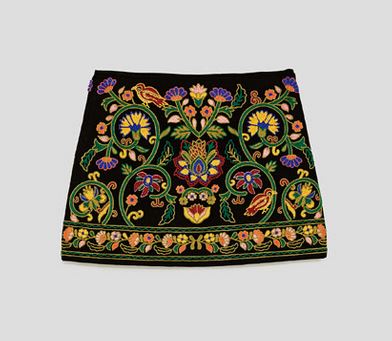 Advertised
A skirt with a print with a big jumper in a block colour works best.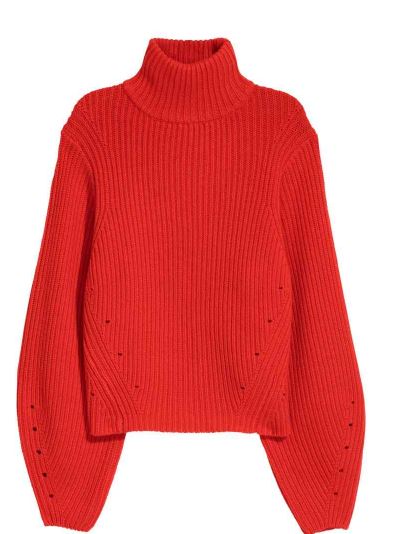 We are going for the punk thing this year. You NEED a pair of chunky flat boots this year.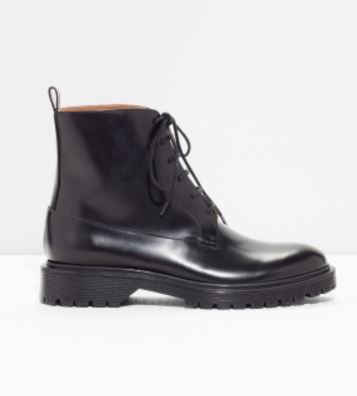 Advertised