 Once you see it, you'll recognise it. This Penneys top is on every second person atm - and we want it on us, too.
Even though it's autumn now, when the colour palette turns as muted as the leaves on the trees, it's still rather surprising that the colour of the season is brown.
Brown always reminds me of my primary school uniform, so I avoid it at all costs. But this season's brown isn't of the Nestlé bar shade (Cadbury's is far more chocolately, don't you think?) it's much lighter. Some people, the ones who can never remember the words for different varieties of purple (it's lilac, Fintan), may not call the AW18 brown shade of choice brown at all. It's pinkish, and that increases its desirability by at least 50%.
But it is brown. And it's in. And it's actually flattering. Holly Willoughby wore a dress in the shade a couple of weeks ago, and we fell in love. The shade and polka-dot print are old-fashioned yet modern, as is the tea style of the dress. The Penneys top follows the same pattern. There's a hint of the nostalgia from it; it's really quite early nineties, what with the shoulder pads and buttons. But it's strangely appealing, not just to me, but to the many, many people I've seen wearing it around Dublin. It's only €13, so for that price, we can afford to join the style sheep even for a couple of days this autumn.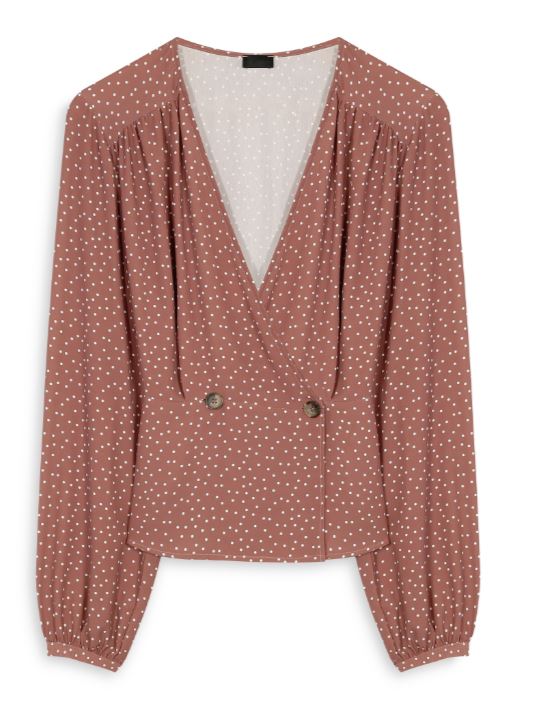 We'll be wearing with jeans and boots.
Advertised
This top isn't the only piece from Penneys that I've seen on multiple occasions. There's a burgundy coloured mini pinafore dress that I spied people wearing in London at the weekend, and a Beaut team member wore it to work yesterday. Exchange the burgundy shade for brown, and I actually would be wearing my primary school uniform.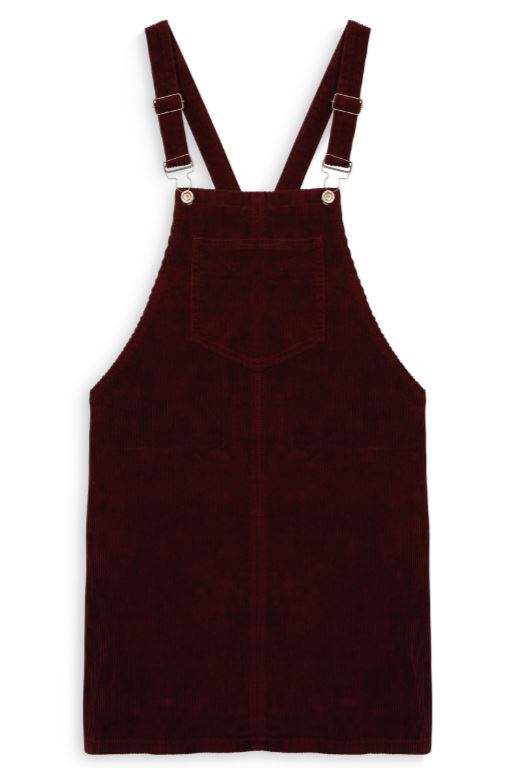 Have you seen either piece on people around town? Do you own one yourself? Which do you prefer, or will you be picking up both? Or neither?