 Even though we're in the middle of winter, it feels like it should be spring.
But unlike our decorations, that we just pull down and feck in a box, you can't pack winter away as soon as Christmas is over. January is the wrong time to wear pastels anyway; big comfy jumpers and leggings are the only pieces that matter during the miserable, cold, longest of months. Every 24 hours that passes, however, is one more day towards payday, and one more day towards spring.
Defeating your dark days uniform of black and grey monotony and easing into spring-wear can be a challenge, especially when your electricity bill is three times what it was in December. But you deserve to be warm, damn it, and you can justify spending some of your hard-earned (and much longed-for) January paycheck on a pretty dress.
These three dresses demonstrate how easy it is to reintroduce florals to your wardrobe. They perk up your look without going full on flowery, and they are versatile enough to wear to work and for play. Pair with black tights and your trusty ankle boots and finish winter with a spring in your step.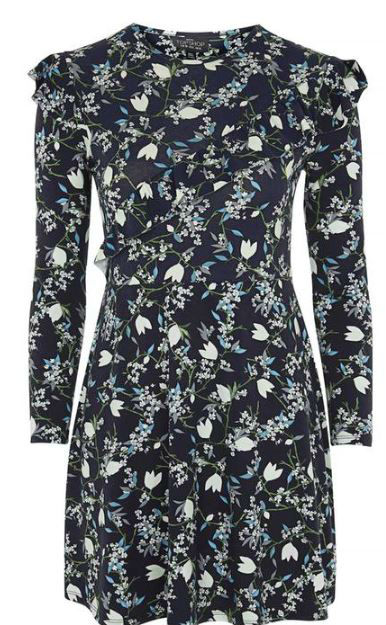 Advertised