 Touché, H&M. You see their lace dresses, and you do it your way.
Lace,  dresses have been popular for some time now. Some might say, too popular. Wearing one of these type dresses to an event could potentially be hazardous, sartorially speaking. If they're everywhere, won't someone else be wearing it? Maybe, but someone else might be wearing that cobalt blue body-con number, too.
In January, I wrote about the gúna that started the trend, the Azalea by Self Portrait. It started out retailing at over €319.99 but was on ASOS for €160. Obviously, it's sold out. Now, Warehouse has a very nice version on sale, also on ASOS for €132.
But, hold your horses, because H&M has released its own version and it's only €79.99. We love the light blue colour, which is spot on for this time of year (and summer).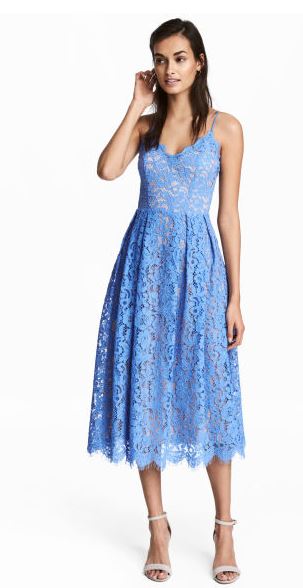 Advertised
But it comes in red too!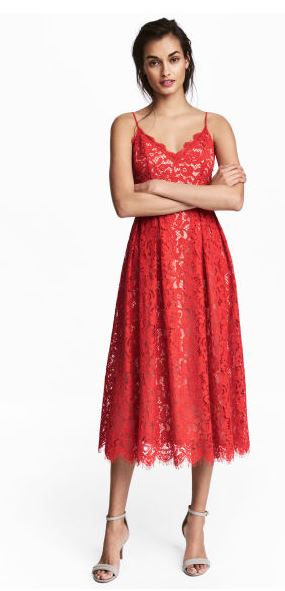 Great wedding guest dresses they are, but they'll be gorgeous for any spring or summer affair.
Featured Image provided by Smart, see their wedding photography guide.