 Nicole Richie wore a skirt that's an example of a micro-trend you didn't know existed, but you'll want to be part of
It seems like Nicole Richie has lived two lives. Her existence as Paris Hilton's best friend back in the Simple Life days (when life really was simple) is like a parallel universe version of the Nicole of today.
Her current and long-standing incarnation is a friend to the stars, mother to Harlow and Sparrow, wife to Joel Madden (and sister-in-law to Benji and Cameron Diaz). She's a social media doyenne, a designer, an influencer in the purest form and now she's an actress. Nicole joined the cast on NBC show Great News last year which isn't aired over here, but I've seen it. Don't ask me how I just have. It's a typical modern American sitcom but created by Tina Fey, which is cool. Nicole plays a co-anchor of a news team, and she is so good! So surprisingly good! And, her character Portia has incredible work style.
Nicole herself has been a style icon for years (another string to her oversized violin). She fuses boho with chic, using accessories to enhance the overall look. If she ignores Chanel's "take one thing off" rule, it's a good thing.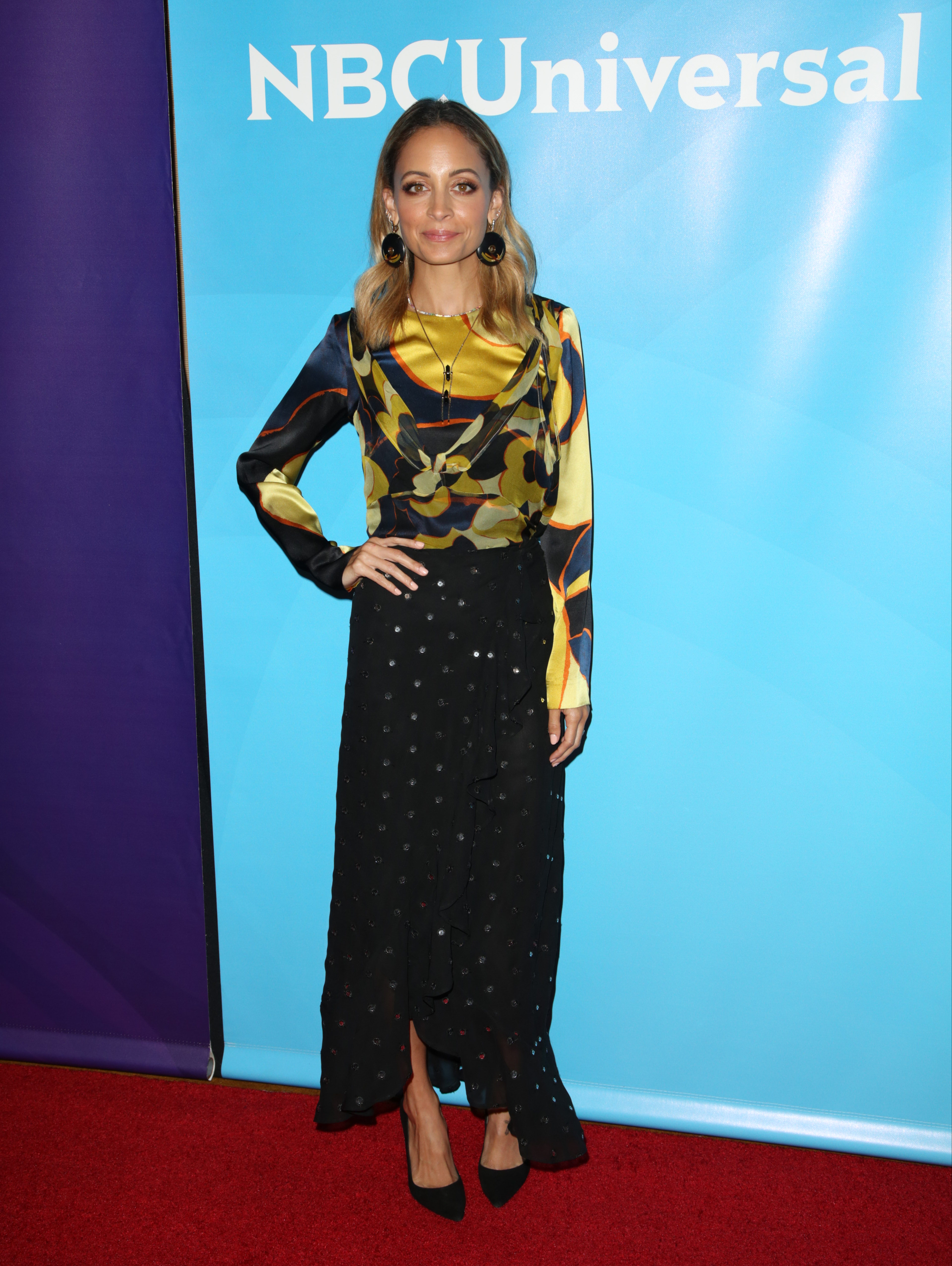 Advertised
It's her skirt that's the subject of 'wear' this week. The wrap around style maxi (or midi) style is a workwear micro-trend. This morning, at a beauty launch that lured the most fashionable editors in the biz, I spotted at least five wearing skirts or dresses in this style. It's perfect for this time of year. Wear over knee-high boots and with a chunky pool when it's cold out, and when they chill starts to fade, wear it with courts and a funky shirt á la Nicole.
To get the look, River Island has your back, with this little number. And it's on sale!