 If you really, really don't want to go barelegged to that winter wedding, here are nine wedding guest dresses you can wear with black tights.
Weddings at this time of year are tricky to dress for. You want something festive, something maybe a bit slinky. You want to look your best, as you do for all weddings. But you don't want to be cold. I was at a wedding a couple of weeks ago and didn't have the right coat to wear so I wore a jacket cape thing. In the church, I was freezing. I went barelegged, too, because my dress would not have looked right with tights, black or otherwise.
Tights are a contentious issue, round these parts. Some people wear them all year. Others never touch them. When I get dressed in the morning, I want to cover every inch of myself in warm, soothing material. I would prefer to live like a French fashion editor who wears whatever she likes because she only has to spend a maximum of two minutes outside at any given time. But for people who don't have the luxury of an on-call driver or central heating, tights it has to be.
I would prefer not to have to wear tights to a wedding, but some winter wedding venues are also ice-boxes, so there's no way around it. If you're as allergic to 'tan' tights as Meghan Markle is, you might just chance the goosebumps (or you could wear a long skirt). The easier and comfier option, though, would be to wear a dress that black tights look good with. Luckily, there are plenty on the high street; Go opaque or sheer, whichever you prefer. Just make sure that you also wear a great pair of shoes. As a rule of thumb, I would go for classic high black pumps or black chunky high platforms (depending on the dress). Here are our picks.
Zara
Advertised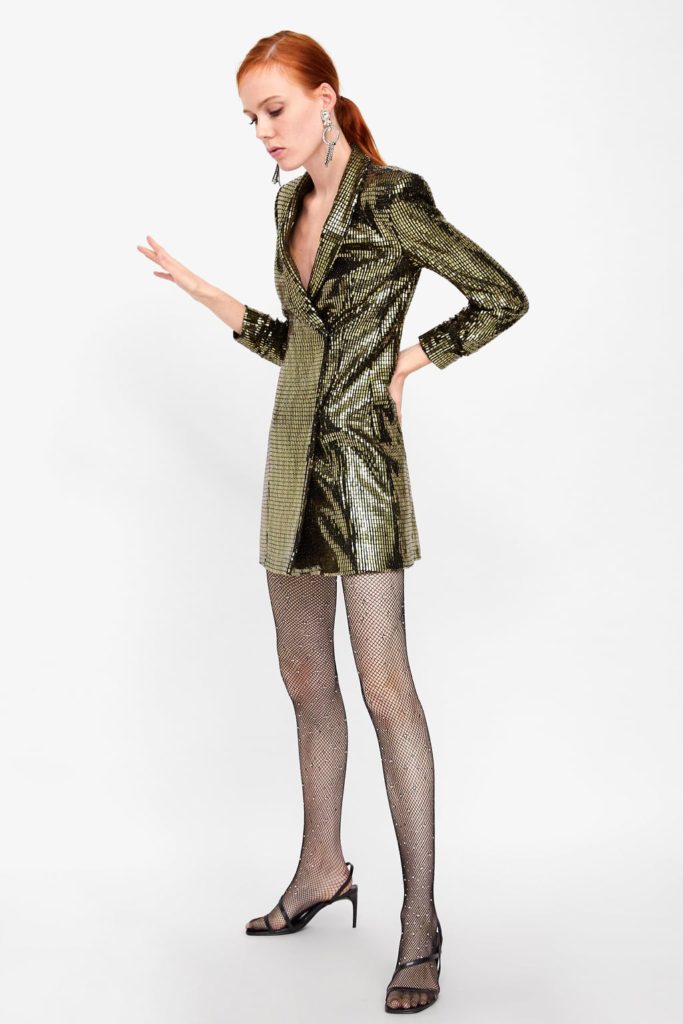 M&S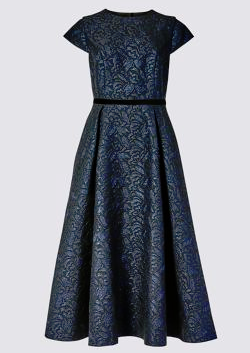 Floral Print Cap Sleeve Skater Midi Dress €80
River Island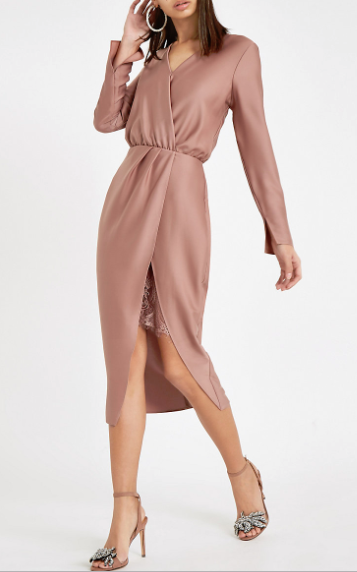 Pink Wrap Front Long Sleeve Midi Dress €60
Littlewoods Ireland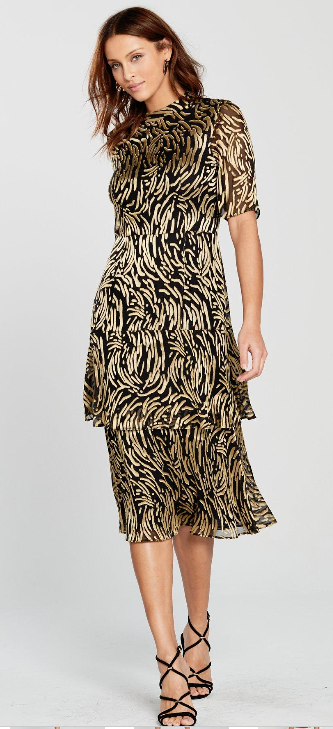 Whistles Ivanna Reed Devore Dress Gold €260
iClothing