 There's a new It Piece in town. It's from Topshop and it's the slip skirt that will fancy-up any outfit.
You can wear it to work, you can wear it out; you can most certainly wear it to any Christmas event. Topshop's cult slip skirt is the one it piece you actually could do with having in your wardrobe. We talk about trends a lot here, and how to wear them, but sometimes, we don't recommend buying the standout piece of the season - because everyone else will have it. Remember the leopard print skirt that everyone has? I bought it, and love it, but I've only worn it once in fear that when I do, at least one person will also have it on.
I saw pictures of a blogger meetup held in House a couple of months ago and no less than pretty much all of the guests were wearing it. (It was actually three or four, but that's two or three too many.)
Anyway, the same doesn't apply for Topshop's cult slip skirt, mainly because it comes in a wide array of colours so it's easier to put your own spin on it, making it unique to you.
Topshop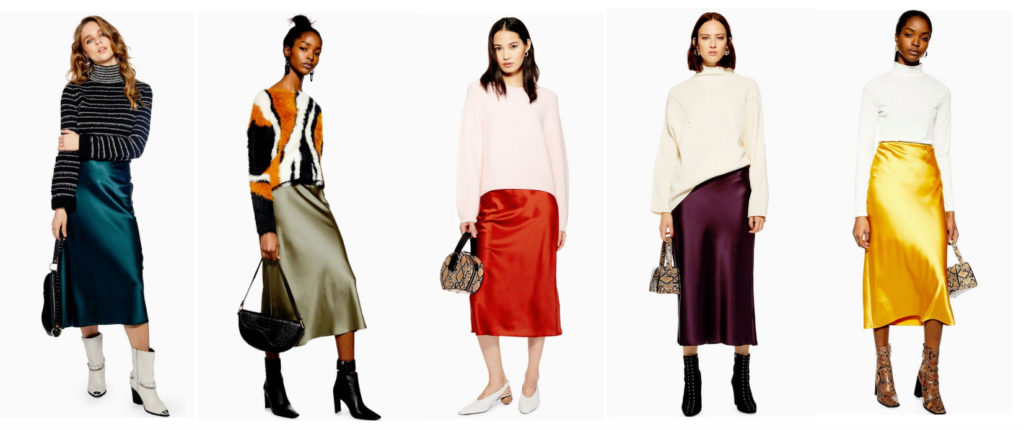 Satin Bias Midi Skirt €40
Advertised
It's €40, which is pretty affordable in the grand scheme of things, and as you can see, it's pretty versatile. Topshop style it in a 'high/low' fashion; because it's fancy, they dress it down with a sweater and boots. That is the styling we would recommend for daywear, too (we called it ages ago btw). But, you can totally dress it up, too. It's a satin skirt - you know what to do!
...
If you don't, here is what we would do.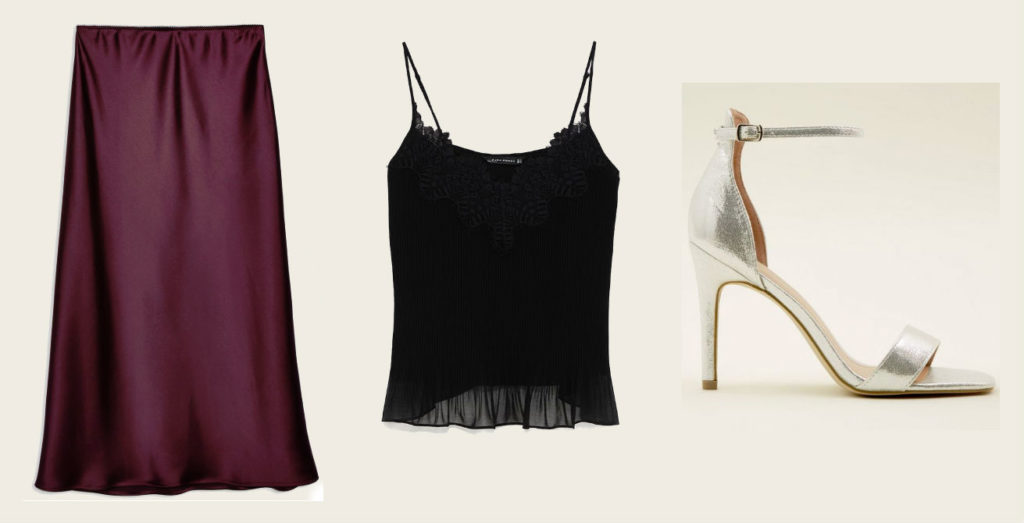 Topshop Satin Bias Midi Skirt €40 / Zara Pleated Contrast Top €19.95 /
New Look Silver Shimmer Ankle Strap Stiletto Sandals €16
Advertised
Do you like the skirt? Would you buy it? How would you style it?