 Dusty Girls Quintessential Romance Eyeshadow Palette will work on any eye colour but it will make green eyes utterly piercing.
Dusty Girls is a new mineral makeup brand that is good for your skin and pretty affordable too. We have done our research on this brand and we are quickly falling in love with it. It's ticking a lot of boxes. It's vegan, cruelty-free, beautifully packaged and good for your skin, all qualities we are looking for in makeup brands nowadays. The Quintessential Romance Eyeshadow Palette is beautiful for creating a plum smokey eye.
Dusty Girls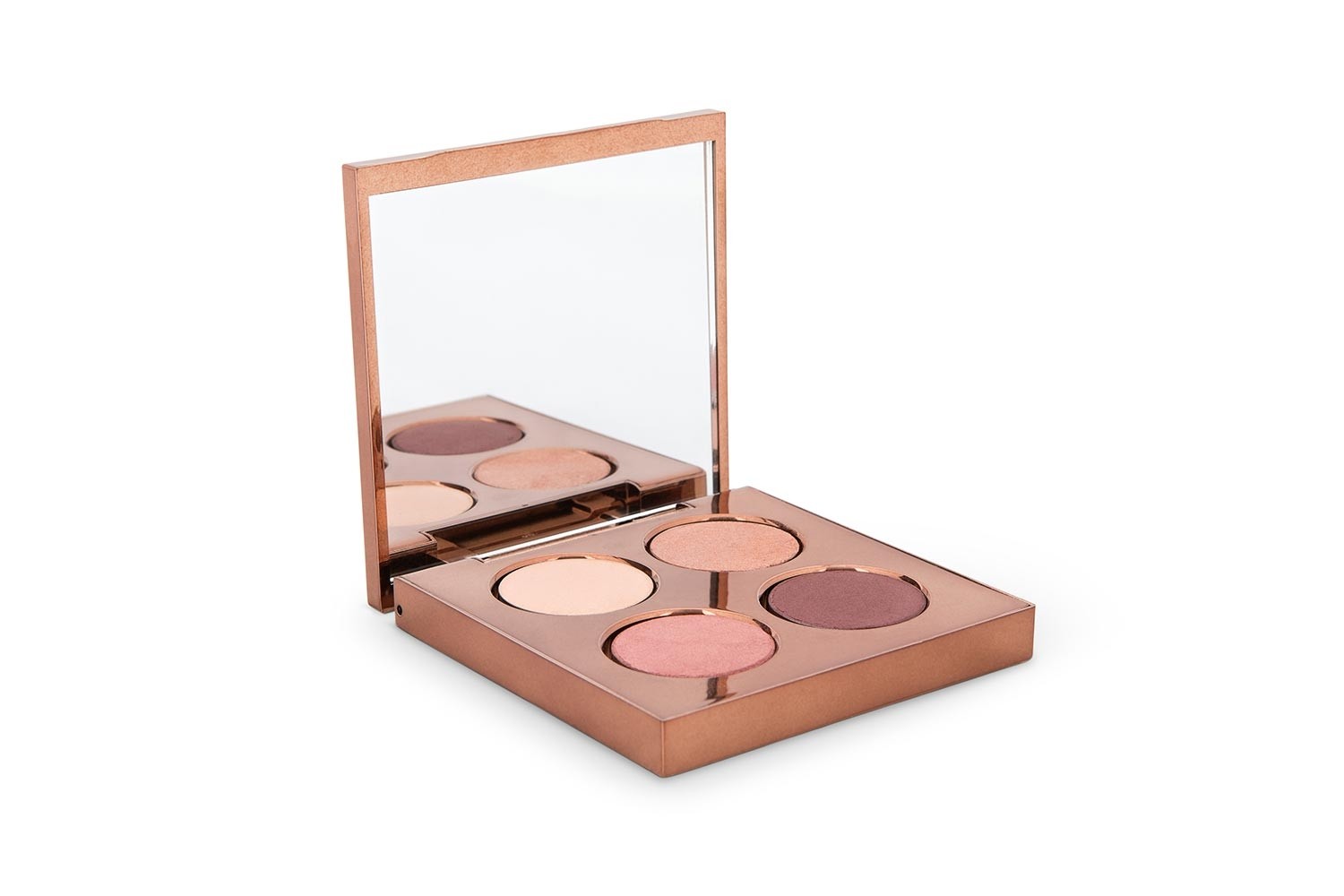 Dusty Girls Quintessential Romance Eyeshadow Palette €34.50
This eyeshadow palette is really impressive. It comes in a gorgeous bronze, sleek compact. It's got a nice mirror in it which is always handy. The colours are beautiful and easy to use. They are lovely shades of dusky pink and cranberry that can put together a pretty day or night makeup.
Advertised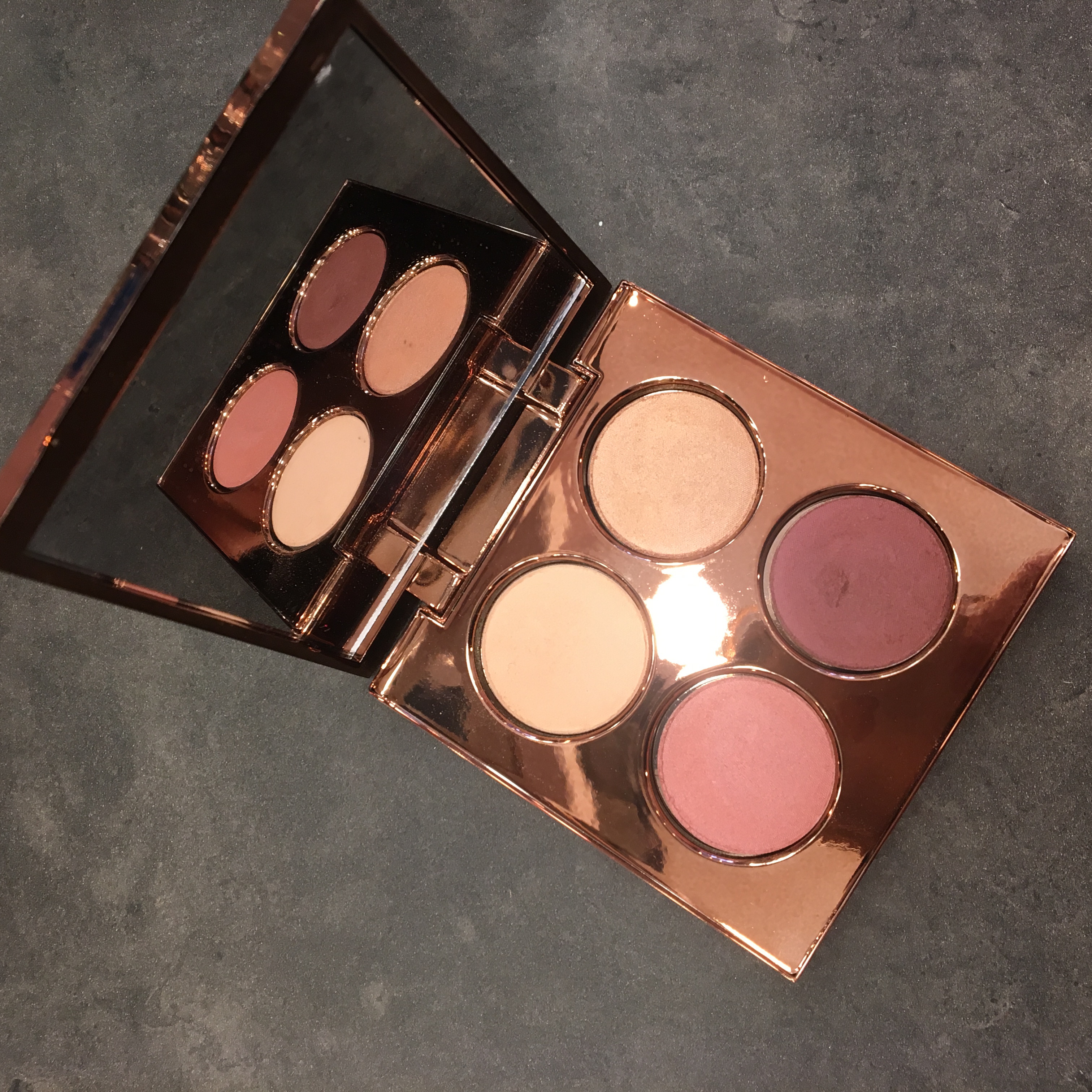 The colours are highly pigmented - these swatches were from two swipes from each shade which was enough to give pretty intense colour. They have a soft texture but not too powdery which is great for building colour without too much fallout.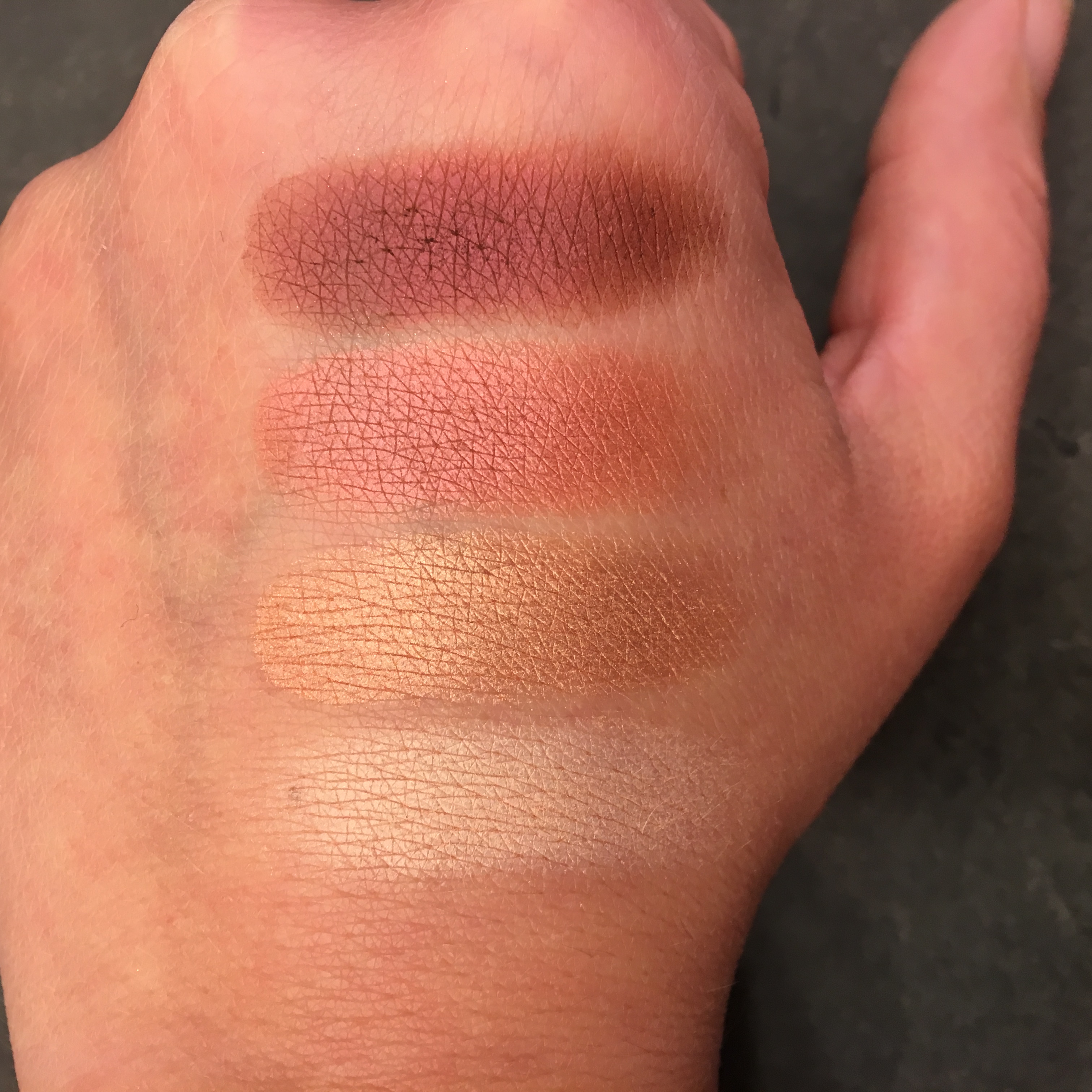 The lightest shade is a perfect base colour. It works well with all of the other shades. It's not matte but not shiny either. It's got a satin finish so you can use it all over your eye from lash line to brow bone. The satin sheen will still give you a subtle highlight under your brows.
For a daytime look, you can just use the gold or the dusky pink shade all over the lid. (Top Tip: I always mirror what I do on the top underneath the eye as well; you can use the dark plum colour as an eyeliner with a slanted liner brush.) It is also a gorgeous colour to use to create a really smokey eye. You can use the dusky pink shade as a transition colour and then smoke out the plum colour from the lash line for a really smokey eye.
Advertised
These pink and plum colours are renowned for making green eyes pop. They are also great on brown eyes as they create a nice contrast with the eye colour. Plums will work on blue eyes too so they are basically perfect for everyone. If you are afraid of looking tired or like you've been crying when using these colours my top tip is to lash on liner and mascara with them. Black eyeliner and loads of mascara will define your lash line so they don't accentuate any redness in the rim of your eye.
Would you like to see an eye makeup demo using this Dusty Girls palette?