 I know, it pains me to utter the word 'winter' as much as it pains you to read it, especially if you're holding on to the dregs of the summer as much as I am. But even though summer is not quite over, the cosmetic and fashion industry has already decided on the next season's trends, and being the fashion forward crew that we are, we have to take notice.
So what can we expect?
In a trend that will surprise no one, deep reds and burgundies are back in the lip and nail department; however, there is an huge influx of interesting eyebrow products, which is a pleasure to see.
My top three budget beauty brow buys for AW16 are:
Wet n Wild Ultimate Brow Highlighter €4.50

This highlighter pencil brightens the eyelids and brow bone and it is the perfect base for your eye shadow. Not only does it keep your shadow true to its colour, it also holds it in place all day long.
Advertised
Catrice Eye and Brow Contouring Palette €4.95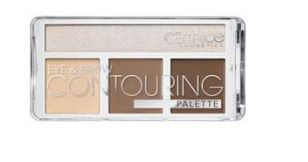 This little palette combines four tones to accentuate both eyes and brows. Three matte brown tones and one shimmer highlight gives you the ability to transform your eyes and brows. The best part is that it comes in two versions, one for cool tone skin and one for warm tone skin.
Essence Little Eyebrow Monsters €3.29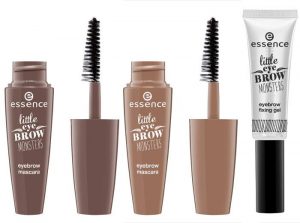 These are great for those of you who have a lot of fair hair around the brow area as the tinted eyebrow mascara colours and fills in the brows. I especially love this for people who have tint allergies or have sparse hairs as the tiny fibres stick to the existing hairs and make them look fuller.
Advertised
Even though summer is coming to an end, at least we have loads of amazing new product launches coming our way this autumn/winter. Keep an eye out; we'll be bringing them all to you as they come
What's your favourite eyebrow product and why?