 One of my favourite looks this week was one that I styled up on Xposé, inspired by Kendall Jenner. In case you don't know who that is well…where have you been?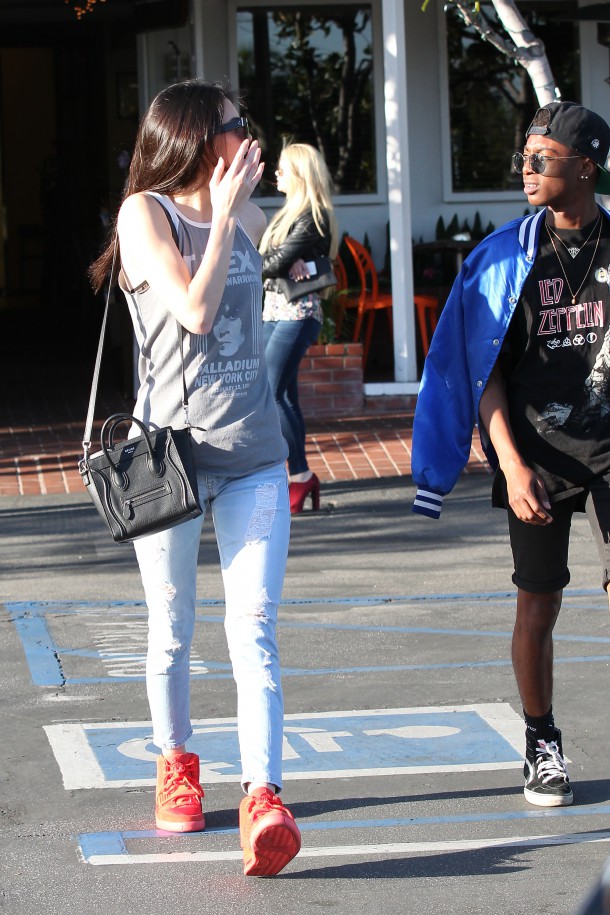 Anyways, she was seen wearing a Stella McCartney x Adidas bomber jacket and we simply had to try and find it. And low and behold, we did at Lifestyle Sports. But I didn't want to go down the route of telling people what to wear at the gym, I wanted to show how you can get that sporty look when you're not going to the gym. 
And if you are me, that's never. I don't do gyms.
The sports trend has infiltrated mainstream fashion now, officially. Whether you have joined the band of people wearing trainers as day to day footwear (yeah, that's me as well), or you love a good hoodie, we need to give some advice to avoid looking like an athlete.
Actually come to think of it, I wouldn't mind looking like an athlete…..I wonder how many pilates classes I'd need to go to…
Rule 1: Keep the look to one item (that excludes footwear)
Advertised
If you are wearing the latest cool Stella bomber jacket, you need to avoid that with the trackie bottoms. Try with a plain cotton top and your choice of jeans. I love the seventies trend right now, so if the Stella bomber was mine, I'd be rocking some flares with the bomber draped over my shoulders. Take that Kendal. POW. 
Rule 2: Get your "good" runners out
Not the ones for the gym you never go to, no - the "good" ones. Those sparkly shiny white pair you never want to wear in case they get dirty, those ones!
Roll up the bottoms of your jeans, don the leather jacket and the best pair of New Balance you can get your hands on. Office have plenty. Or you can try out the new Pharrell collection for Adidas. That's fairly awesome. 
My one true dislike in the world of fashion is matching tracksuit tops and bottoms. Please avoid. If you want keep it comfy and you love your trackie bottoms, style them up with a denim jacket and plain t-shirt with your "good" runners (refer to above rule 2). This is a nice way of styling something very gym-like for your weekend downtime. 
Advertised
And if you have those popper trackies of yore and then we should talk some more. 
Are you a fan of sportswear outside of the gym? And do you have 'good' runners? To the comments!