 Even if you think your Christmas Day is traditional, it will still probably be different from your friend's Christmas Day. These Christmas Day outfits cover all the bases.
Dressing for Christmas Day depends on how you celebrate Christmas Day. Some people spend the day hopping from friend's house to friend's house. Then there are the ones who go to hotels. Even if you don't leave the house, though, you will most likely want to wear something nice. Unless yours is the type of family who spends the entire day in PJs.
Even in the days before Instagram, people made an effort for Christmas Day. I used to love the annual Christmas Day outfit shop with my mother. The outfit chosen would be worn at three occasions: our cousins' meet-up the week before Christmas, Christmas Day (and Christmas Eve if we went to Midnight Mass) and the weekend after New Year's Day when we would visit Dublin to go to the Gaiety panto. Now, because I have a shopping addiction that forces me to buy two versions of the same dress (hey, they were both only €12.95) not only do I have a different outfit for all the Christmassy occasions, I have a different outfit for the type of Christmas I might have.
So, if you're stuck for ideas of what to wear on C-Day, here are loads of them.
Keep it Simple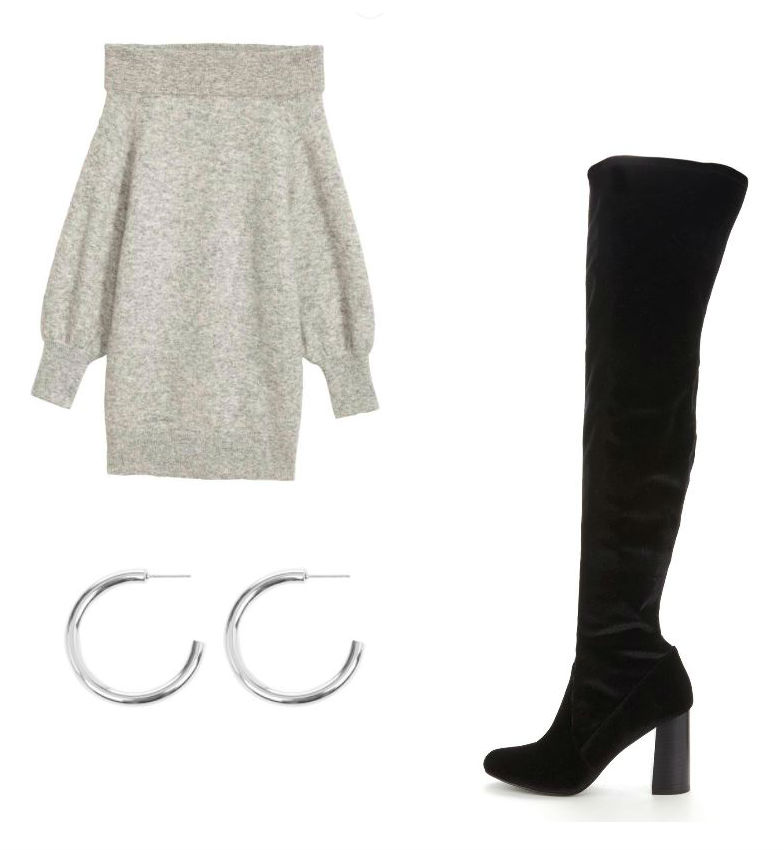 H&M Off-The-Shoulder Jumper €59.99 / Littlewoods Ireland V by Very Asia Block Heel Velvet Over The Knee Boot €65 / Warehouse Chunky Hoop Earrings €10
Get Dressed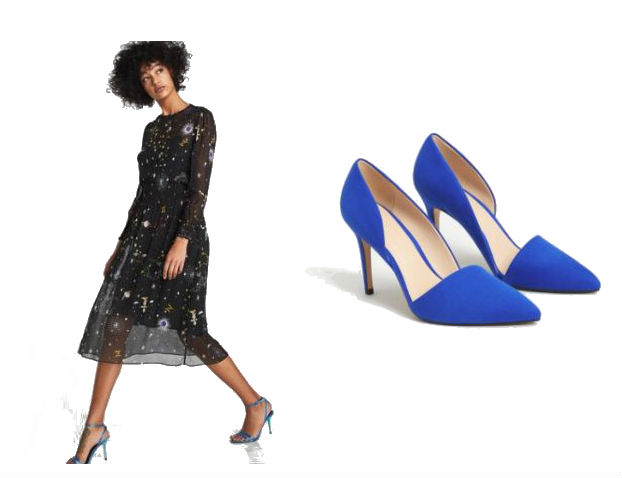 Advertised
Zara Printed Midi Dress €59.95 / Mango Shoes €35.95
Get Dressy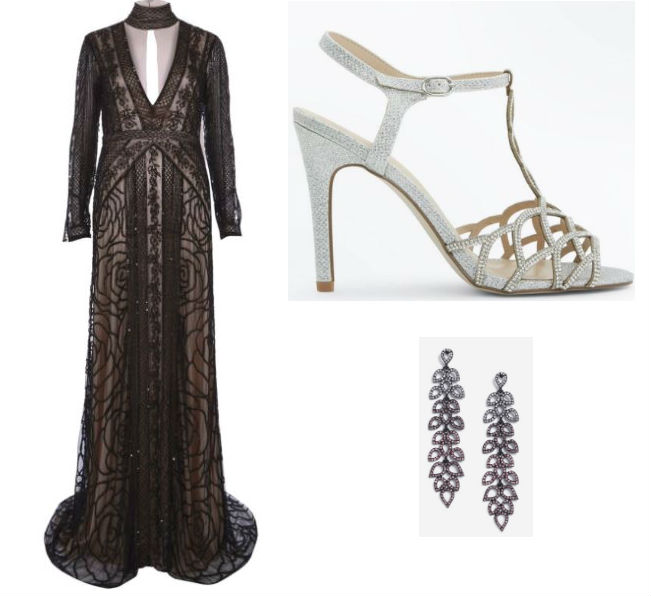 River Island Black Embellished Choker Neck Maxi Dress €269 / New Look Silver Glitter Embellished Heeled Sandals €27.99 / Topshop Coloured Rhinestone Leaf Drop Earrings €26
Jeans Jenie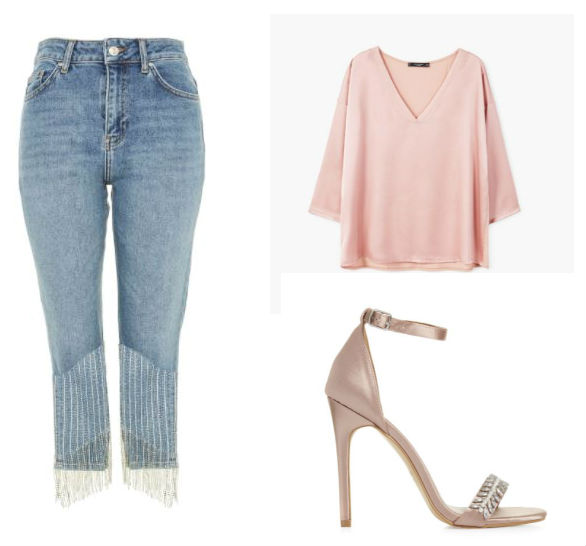 Topshop Limited Edition Straight Leg Dazzle Hem Jeans €170 / Penneys Blush Diamante Stiletto Heel €19 / Mango Floaty V-Neck Top €22.95
Black Pants Saving The Day
Advertised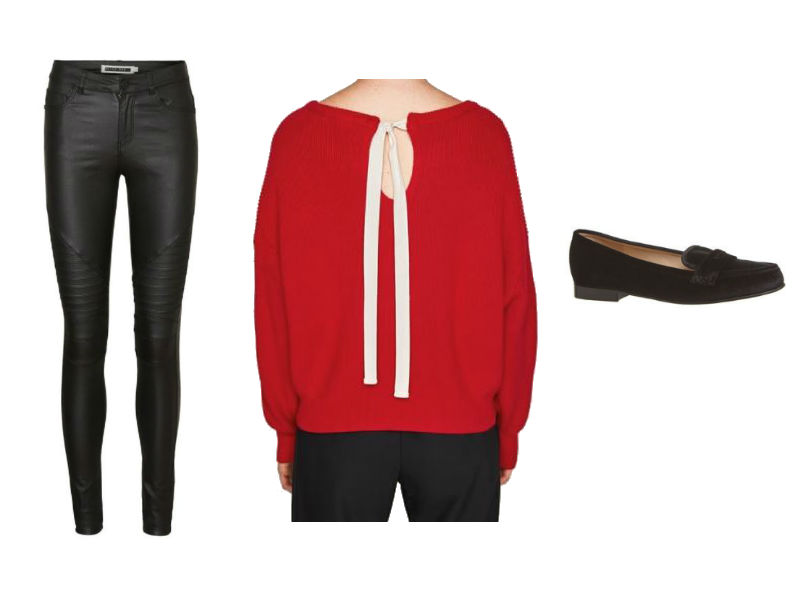 Vero Moda Coated Biker Jeans €39,99 / Zara Sweater €29.95 / Dunnes Stores Velvet Tab Loafer €20