 It's officially autumn, but the weather hasn't got the memo. For the seasonal transition, you'll need something like this Dunnes coat.
Apparently, we're going to have an Indian Summer. This makes me sigh. I wore maroon pants to work today. I am in the autumn zone! Sometimes, though, it takes a while for September to catch up with the autumn buzz everyone else is on. The temperature drops and rises at the same rate as a student filling up their pint glass of Buckfast.
It is September, but it's not quite the autumn we know and love, yet, with nice crisp leaves and a chill in the air. For this so-called transitional time, you need a coat that's not too heavy but still looks right with the rest of your darkening wardrobe. A leather jacket or blazer are obviously good choices, and there's plenty of nice tweed looking jackets to choose from. But what about for work or going out for dinner? Or when you don't want to wear a leather or tweed jacket? Well, there's this.
Dunnes Stores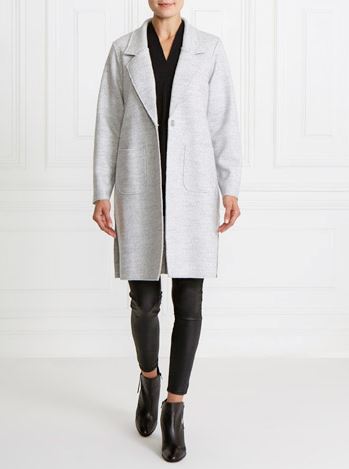 Gallery Raw Edge Coat in Grey €40
It's unlined but still has that coat structure with two (fairly useless but nice looking) pockets at the front. It's made from a mix of acrylic, polyester and wool and you can throw it in the washing machine. I like the grey shade because it goes with everything you have in your autumn wardrobe - and can't you see how well it would work for work as well as play? - but it comes in a shade of pink, too, that's very fetching indeed.
Advertised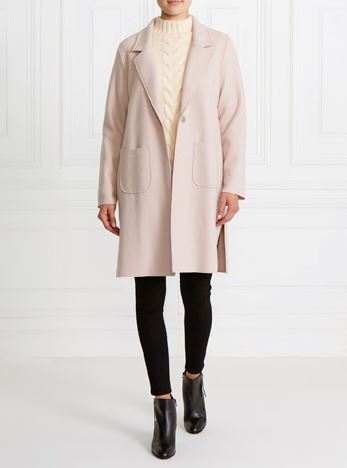 Gallery Raw Edge Coat in Pink €40
Would you be tempted just to go ahead and buy both shades? I would.
Last month, I found a coat in a similar style in Zara for the exact same price, actually. Its draw is the camel shade which everyone knows wins shade-wise during the crispy months. It also has the faux shade material going for it. Zara styled it with a belt, which you can totally do with the Dunnes versions, too.
Zara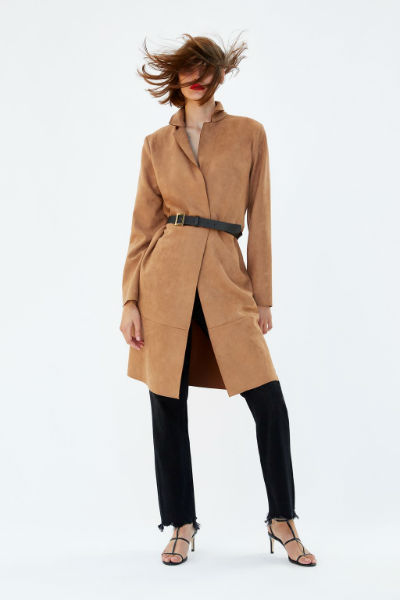 Advertised
Do you think it's worth buying a coat that has a limited wearing time? Would you wear your transitional coat into winter by adding layers and layers?