 Obviously, people forget that wedding guest-friendly dresses live in Topshop. That's why they're all on sale.
Topshop can sometimes be too cool. Its target audience is the Zoe Kravitz's of the world, and that ain't me. I'm one of the, I don't know, Anne Hathaway's, playing an edgy role every so often but for the most part being someone who's not asked to the cool parties. But Anne Hathaway can shop in Topshop, too.
Forget that the models are all tall and slender moody teenagers, there's no Topshop Policeman lurking amongst in the jeans section, waiting to pounce on anyone who has less than two ear piercings. (And remember, the lighting in there is purposefully awful, you don't look like a haggard old witch, you really don't.)
Topshop has just announced it's MASSIVE sale. It's all over the landing page of the website. I went straight to the dress section, as I usually do, and there was dress after dress perfect for summer weddings. If you've got more weddings than you have fingers this summer (not to mention the hens and Day Twos), Topshop may just have all your bases covered. And the sale prices are pretty damn good.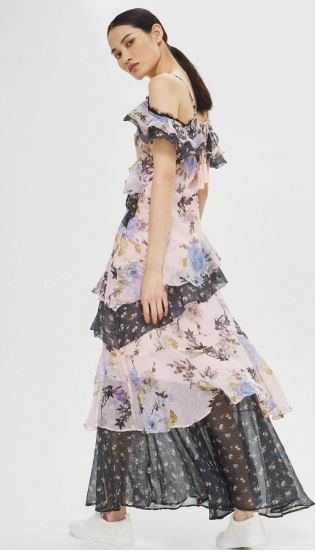 Lace Trim Maxi Dress Was €76 Now €34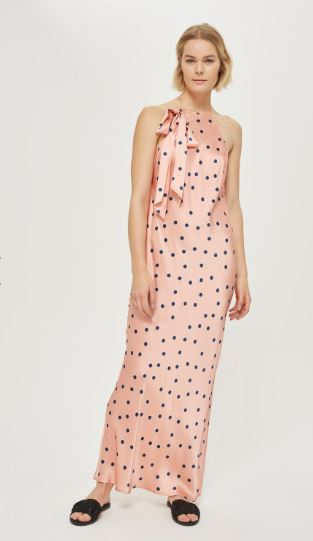 Advertised
Topshop Spot Jacquard Slip Dress Was €68 Now €34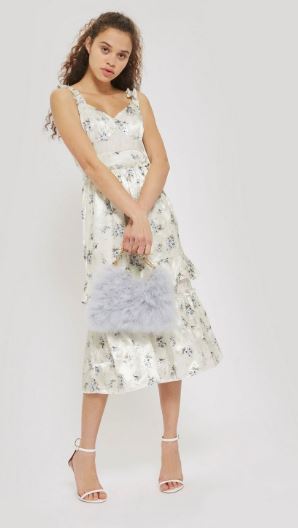 Ditsy Print Midi Dress Was €117 Now €68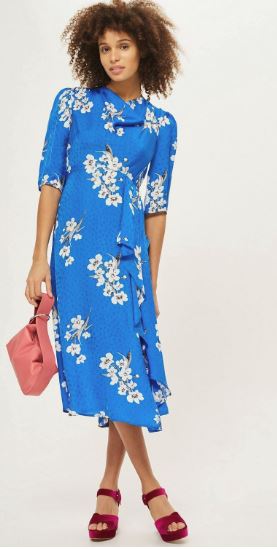 Floral Print Jacquard Midi Dress Was €89 Now €60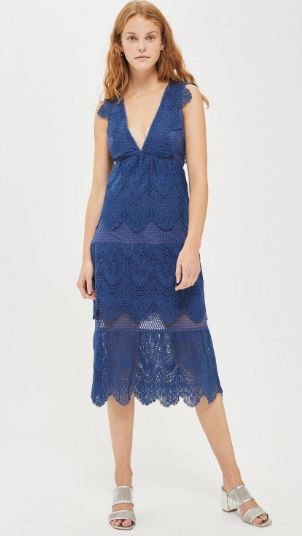 Advertised
Tiered Lace Midi Dress Was €155 Now €84
Is Topshop somewhere you would think to go for a wedding guest dress? Where would you normally go shopping for occasion wear? What's the last thing you bought in Topshop and how old were you? This is a genuine question I'm asking for research purposes... let me know in the comments!