 When your wedding budget does not include €2000 for a dress, one of these could be for you
One high street store after another are launching bridal collections, and they really do rival their designer cousins. Bridal boutiques need not get worried, though; wedding dresses seen on the high street can only suit a certain aesthetic. Layers and layers of material and beading and lace, oh my, just could not add up to high street prices. Of course, some women would never dream of buying their wedding dress from New Look or ASOS. But, the dresses released by these brands are designed for the low-key, budget-conscious bride-to-be for whom paying over a grand for a dress is a mug's game.
We reported a couple of weeks back that Topshop have joined the bridal brigade, and now the collection is available to buy.  There are five wedding dresses in the collection so far, ranging from €490 to €900, and the cheapest one happens to be our favourite.
A minimalist nineties style slip dress that won't date, this can be worn to all types of wedding, too. From garden to city, to even church, and you can keep it and dye it, and wear it again for sure.
Satin Tie Shoulder Dress by TOPSHOP BRIDE €

490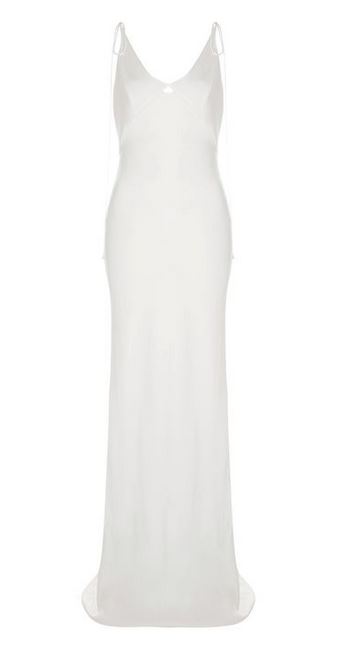 Advertised
A minimalist would be the perfect match for this gown, but it's also quite right for those who like to think outside the box. You won't be saving too much money by buying two or three of them, but you could go all Kate Middleton or Solange on it and use it for your bridesmaids.
Speaking of bridesmaid dresses, Topshop also has them. And, if you really want to twist things around, how about considering one of these bridesmaid dresses as a wedding dress? We think they work and, come one, the absolute bargain.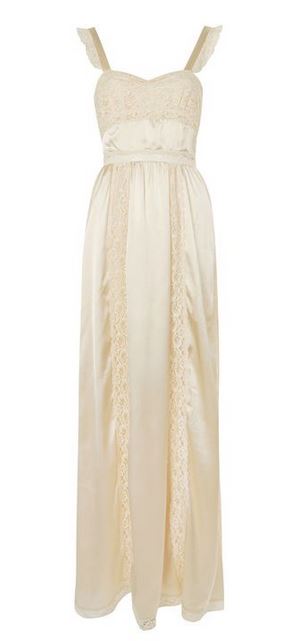 Advertised