 Jeans come in all styles, but they'll never go out of fashion. These pants, though, are a good alternative this season.
Did you ever think you'd get sick of jeans? They're the handiest things you have in your wardrobe, but they're not exactly exciting. Now that skinny styles are going out of fashion, we're not sure that jeans will have the same appeal. In all honesty, they're not even that comfortable. I mean, who changes into jeans to relax? But, then the question is, what should you wear instead?
Why we're buying this one last jumper this season.
These jogger-style pants snuck into stores without much fanfare, but go into any high street store and there they'll be. I was first tempted to buy a pair when I saw them in the window of Stradivarius last week, but my purse wouldn't let me. Because I've had lots of time to think about how I'd wear them, I might go behind its back and spend the €20. Or, if they're too long, which I think they might be, I'll just go ahead and give my €39.95 to Zara.
The jogging-style pants is meant to be worn for all occasions this season, not just for sitting on the couch watching Netflix. Stradivarius and Zara both style theirs with strappy sandals, and I'd be inclined to do the same. I'd pair with a loose tank-top for a kind of athleisure-chic vibe.
Stradivarius
Advertised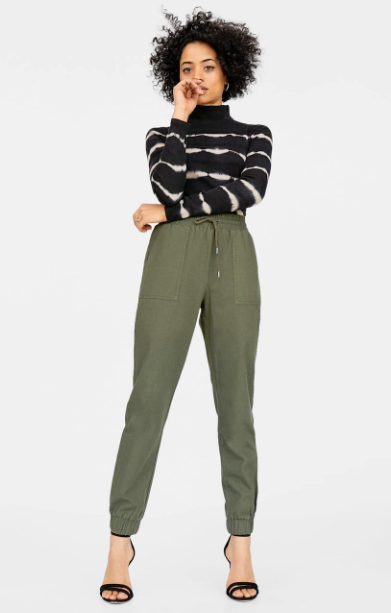 Drawstring Jogging Trousers  €19.99
Zara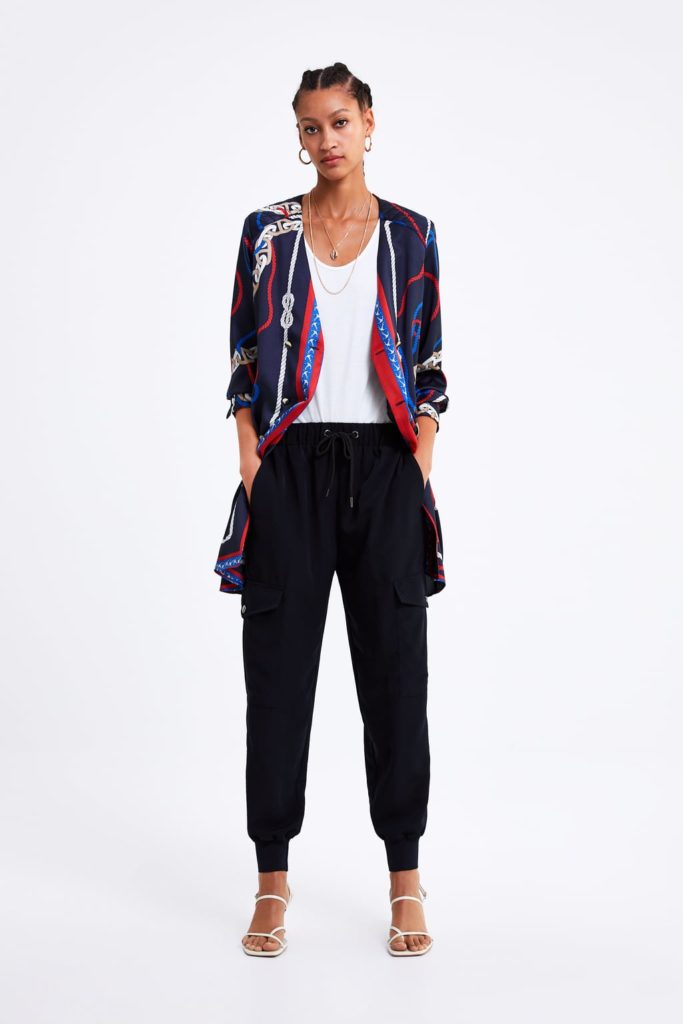 Jogging Trousers with Pockets €39.95
Of course, most of the time I'll be wearing them in their natural form with runners, and in the summer I'll swap them with flipflops (the one euro type you can get in Penneys - they're going to be big this year).
These ones from Topshop are truly '90s and definitely more casual than the two more 'fashion' versions above. There is a difference; which type do you like best?
Topshop